BY Nicole stallings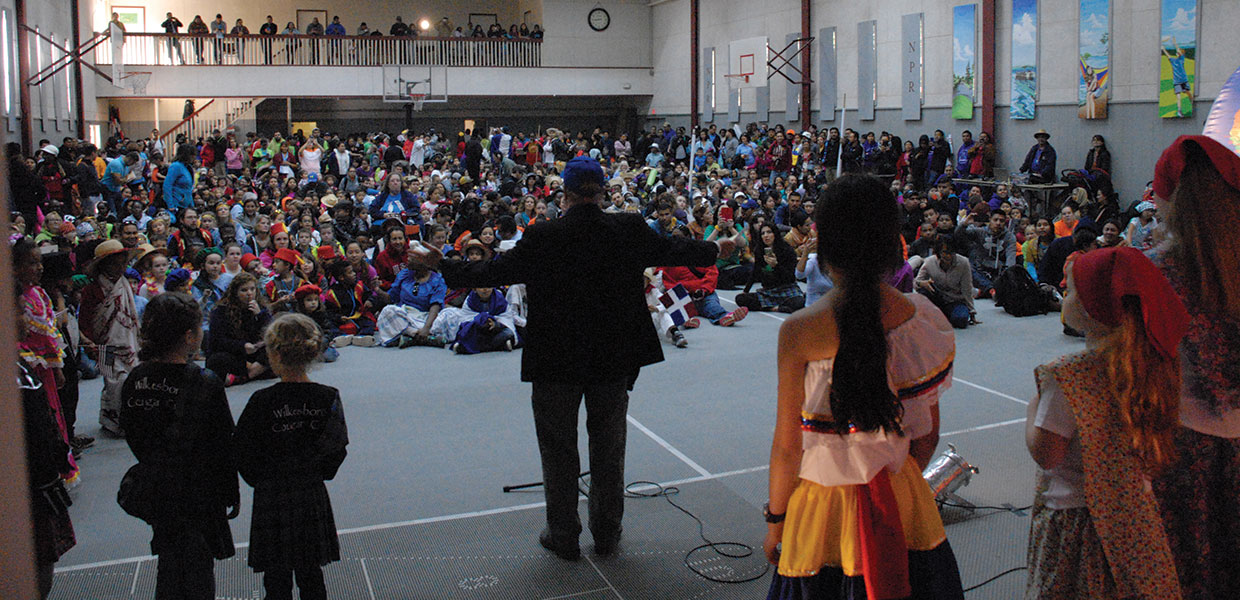 Rebecca Carpenter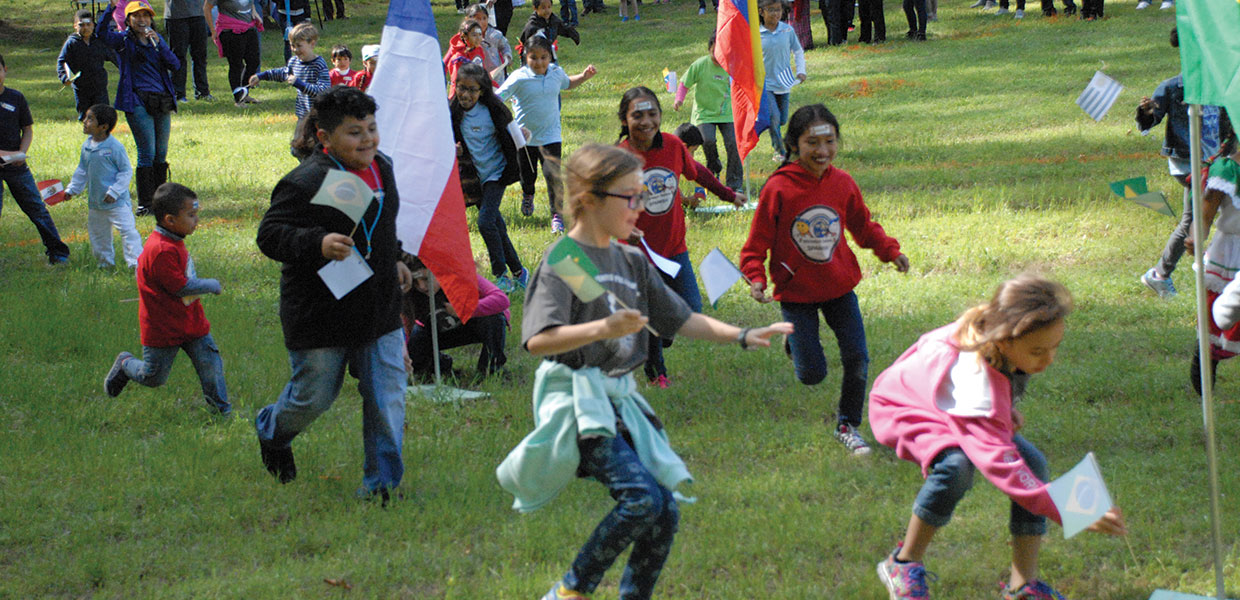 Adventurers participate in one of the myriad of activities.
Rebecca Carpenter
Every year Adventurer clubs throughout the Carolinas prepare for a huge spring event called Adventurer Fun Day. The Adventurer Council and Nosoca Pines Ranch welcomed 850 Adventurers, staff, and family members on April 9, 2017. This year's theme was "Embracing the World for Jesus," and the goal was to teach Adventurers how to share the Gospel by embracing different countries around the world.
That morning, hundreds came dressed to impress as they showcased their chosen country's native attire. Prior to this event, clubs had been given tasks to complete, such as finding a pen pal from their country, learning the memory verse and theme song, and collecting funds to build a One-Day Church.
The program opened with several brave Adventurers giving the prayer; reciting the memory verse; and singing the theme song, "We Are His Hands," in front of a packed gymnasium. Next, the clubs traveled across the globe by going to seven stations representing all seven continents.
Council members had worked tirelessly decorating and designing their station or "continent," and it sure paid off! In Asia, Adventurers learned how to perform an Israeli dance, and make neat origami creations. Down under in Australia, the Adventurers learned how to throw a boomerang and do the kangaroo hop, which is no easy task! Over in Africa, there were safari hayrides, and a tour of the greenhouse "safari." In Antarctica, the Adventurers enjoyed dog sled races, and learned to carry eggs on their feet like penguins. Europe's big focus was refugees, and the Adventurers learned about the importance of clean water, played fun relay races, looked at refugee tents, and traversed a ropes course while blindfolded. Upon entering South America, the children learned the importance of being medical missionaries. The last stop was North America, where the Adventurers took a journey out West to ride horses, and scaled the largest attraction in Adventurer Fun Day history — an enormous, mountain-like inflatable measuring 170 feet long and 22 feet high, which was a huge hit for young and old!
As the day came to an end, the Adventurers gathered to sing, pray, and enjoy a slideshow of their day. The location where the One-Day Church will be built was revealed at the end of the program, and the crowd applauded when they discovered their donations would go toward building a church in the island country of Haiti. Carolina's Adventurer Fun Day was a great success, and could not have taken place without the many volunteers and staff working behind the scenes.
Carolina | June 2017