By Courtney Herod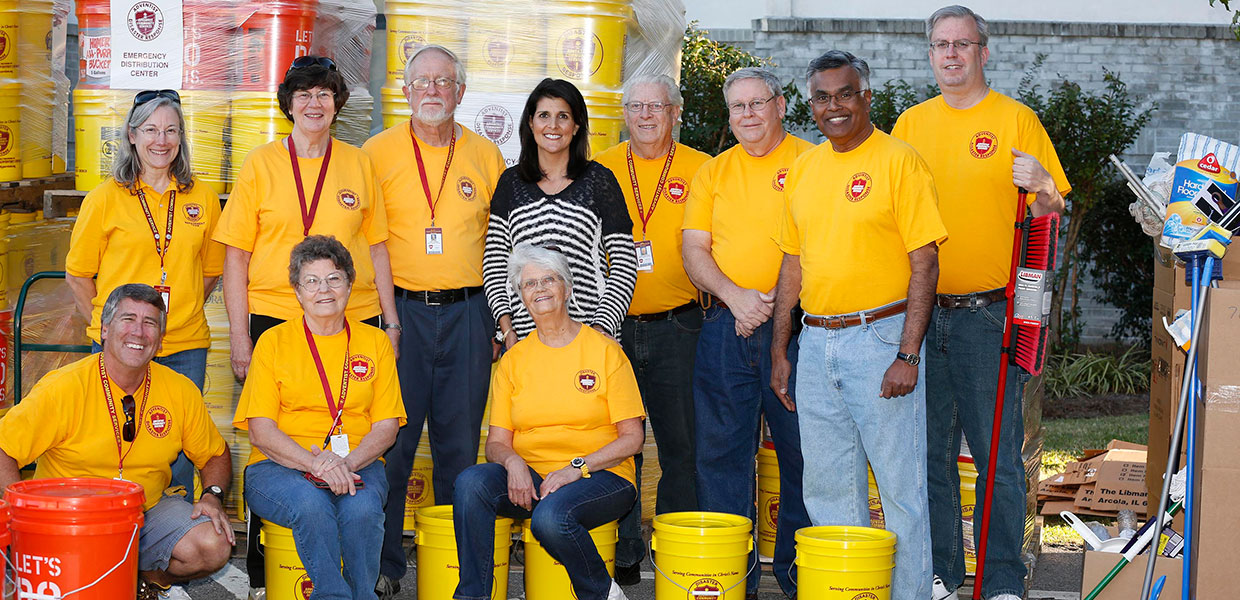 South Carolina Governor Nikki Haley (standing, center) thanked the Adventist Community Services team from the Carolinas who were in her state on October 20, 2015, to distribute supplies to those affected by local flooding.
Photo By: Becky Carpenter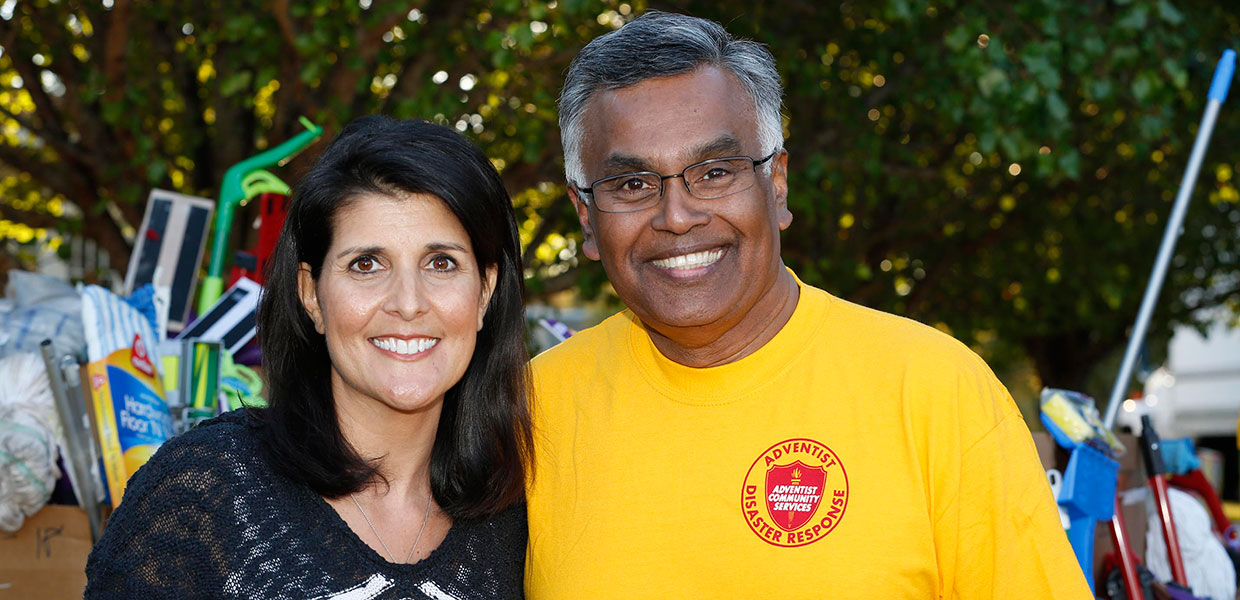 Nikki Haley, South Carolina governor, and Leslie Louis, Carolina Conference president
Photo By: Becky Carpenter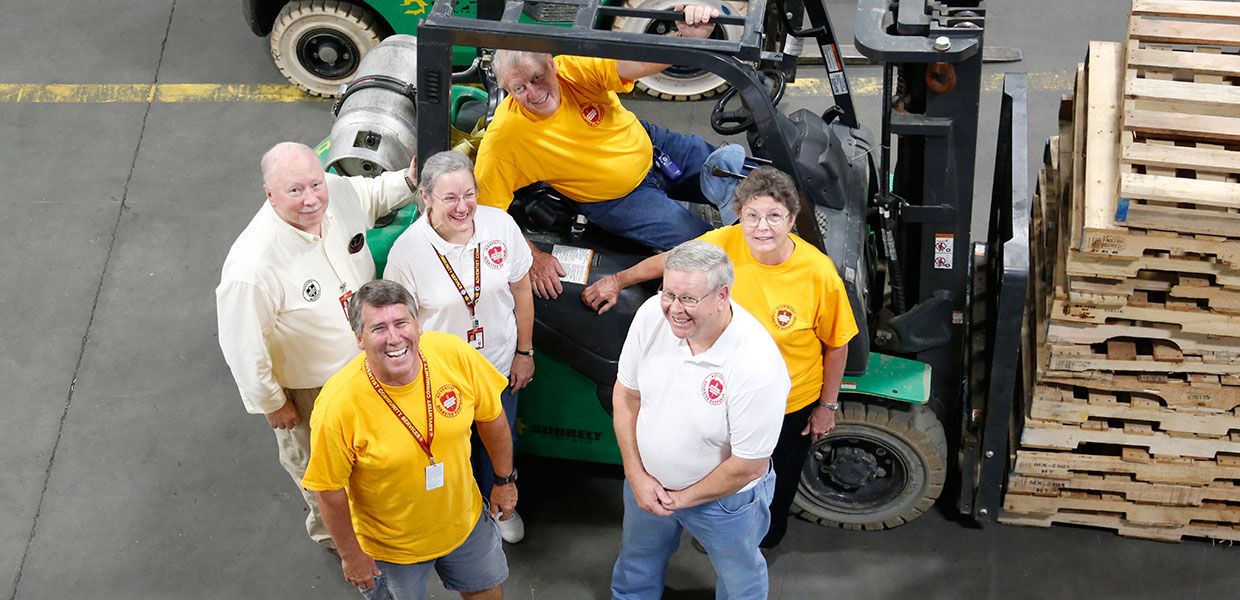 Photo By: Becky Carpenter
In early October of 2015, many areas in central South Carolina suffered devastating historic flooding.
The Carolina Conference Adventist Disaster Response (ADR) Department swung into action.
They established a warehouse in Lugoff, S.C., to begin stockpiling donations from organizations across the Carolinas. The state government supplies the warehouse and equipment, and they also work with FEMA and other organizations to acquire the goods needed. They then channel the donations to the ADR warehouse, where Carolina volunteers sort and organize the items. From there, organizations who are vetted by the state, such as the Red Cross and area churches, come to the warehouse for items to distribute.
"At first it's all about immediate needs — blankets, water, diapers, cleaning supplies, and things like that," said Phil Rosburg, director of disaster response for the Carolina Conference. "After a few weeks we'll start seeing construction materials come through for the rebuilding process. As the needs change, we'll be here to help."
On October 20, South Carolina Governor Nikki Haley met with volunteers and organizers of the relief effort, including members of the ADR team and two members of the Carolina Conference administrative team, President Leslie Louis and Undertreasurer Chad Grundy. Haley expressed her appreciation for the hard work they had already done, and what they were committed to doing in the future. "This means a lot to me," she said, "that you would give so much of your time to help our state recover."
They still need your donations. Visit the Conference website to donate, or visit www.scemd.org to view a list of items that are still needed.
'Whatever you do unto the least of these, you have done it unto me," Matthew 25:40.
Carolina Conference | December 2015