BY Rebecca Carpenter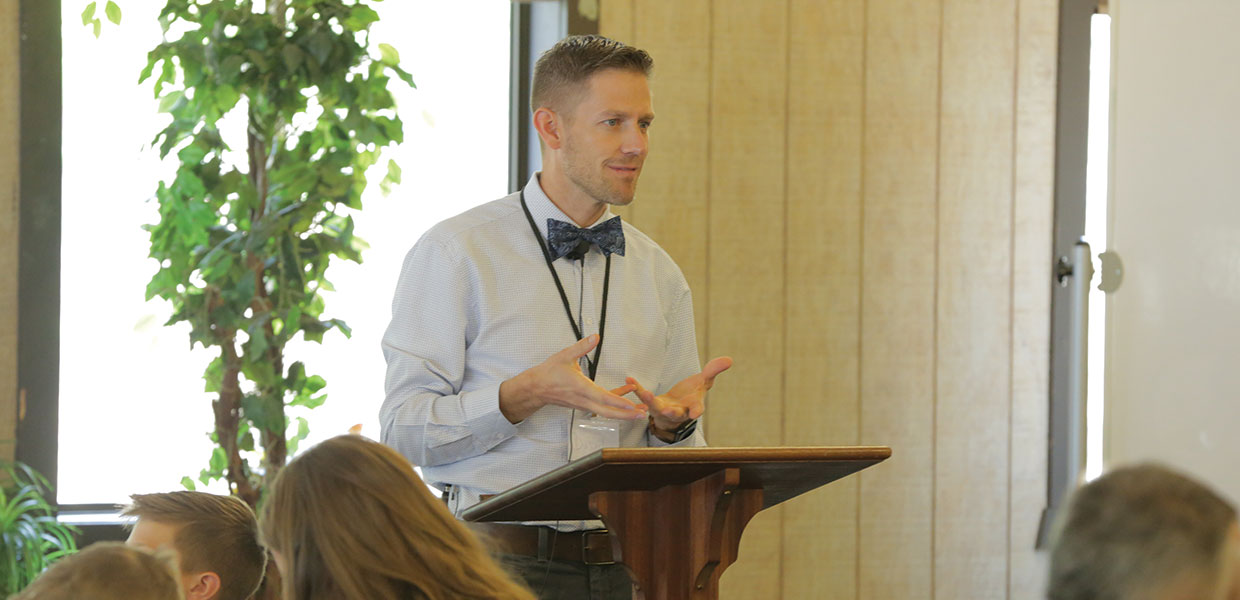 Rebecca Carpenter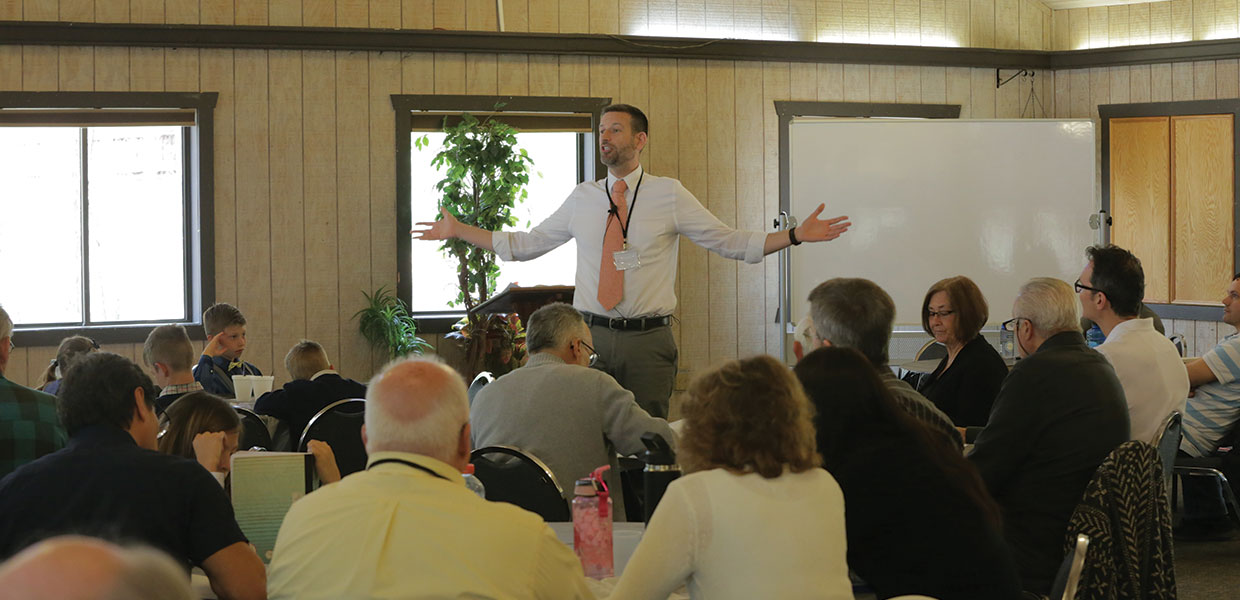 Rebecca Carpenter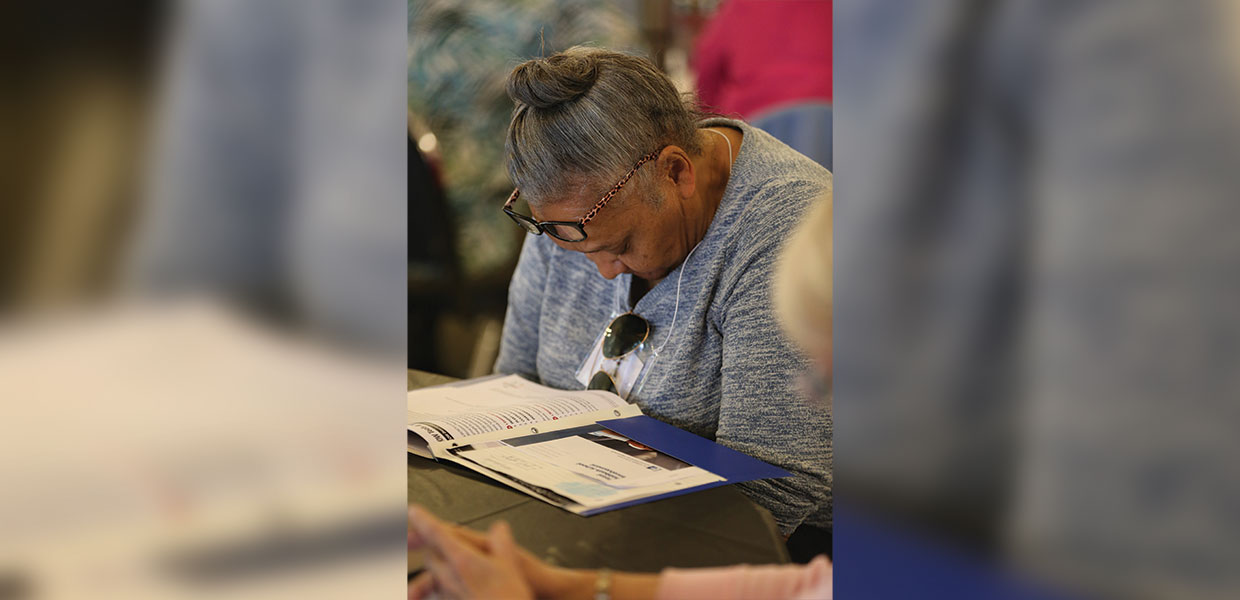 Rebecca Carpenter
A new approach was taken for the Adult Sabbath School Retreat at Nosoca Pines Ranch this year as personal ministries leaders and elders were also invited to attend. These groups are the biggest lay-led initiatives for growing the local church. As a result, the Carolina Conference saw value in having both ministry leaders there to see how they could partner and work together in small group ministry, outreach, and church growth.
This was the premise behind the retreat held at Nosoca Pines Ranch, March 29-31. Normally the Adult Sabbath School Retreat is held as a training for only the teachers of local church classes, but this year the personal ministries teams were also invited in an effort to generate new ideas and increase effectiveness. Nearly 60 people attended this year's event, where Kameron DeVasher, personal ministries and Sabbath School director for the Michigan Conference, was the main presenter. He shared with the attendees a game plan for growing their church through BibleStudyOffer.com, through small group ministry, outreach, and The Discipleship Handbook, as well as short training videos that can be used with the members on Sabbath morning to help equip them for ministry.
David Wright, Carolina Conference adult Sabbath School director, is not one to shy away from new ideas and change, but it is sometimes a challenge to get churches to buy in. This year the Conference offered an incentive to get more interest in attending the retreat. They basically gave a two-for-one deal. If a Sabbath School teacher attended with a personal ministries leader from the same church, they both were able to register for half price.
Wright, in commenting on the turnout, said, "This year we did several things different. There is now a Carolina Adult Sabbath School and Personal Ministries Newsletter that I send out in hopes to get the word out of upcoming events. We also offered Spanish translation for the first time, and a sign-up incentive. This year three times as many people attended." Wright also stated, "It was encouraging to see their enthusiasm in learning how to do their jobs more effectively. As our Adult Sabbath School and Personal Ministries departments work together, I pray that many of these leaders will bring about positive changes in their local church and communities, and that the Lord may bless in their efforts to create a vibrant, soul-nourishing, soul-winning program."
Carolina | June 2019