BY Courtney herod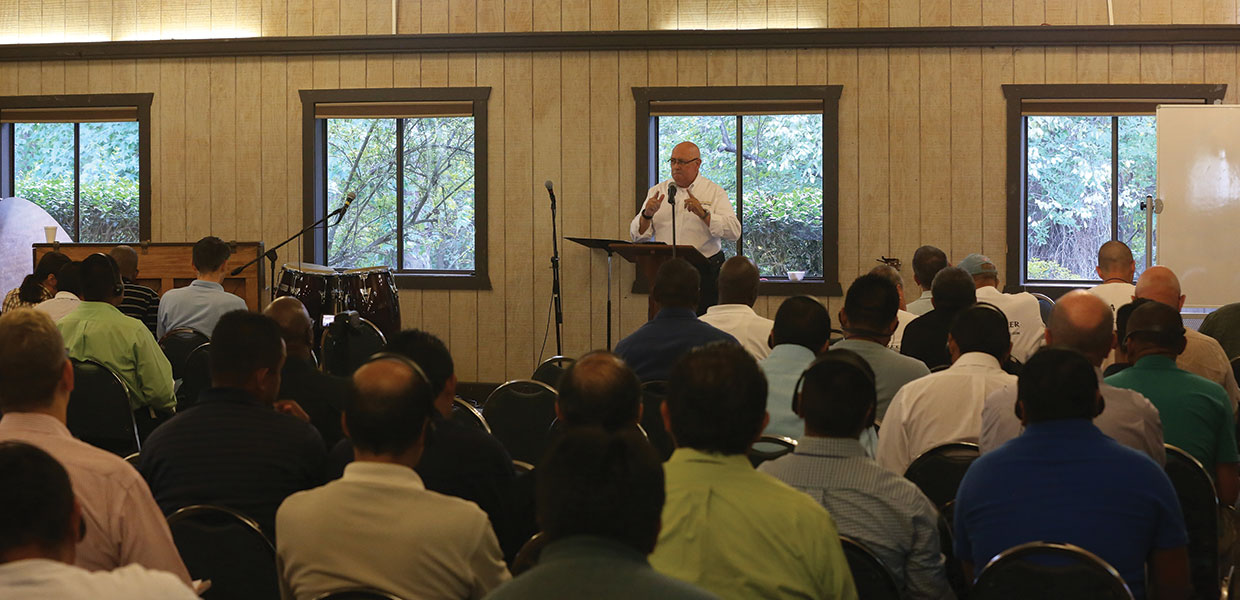 Courtney Herod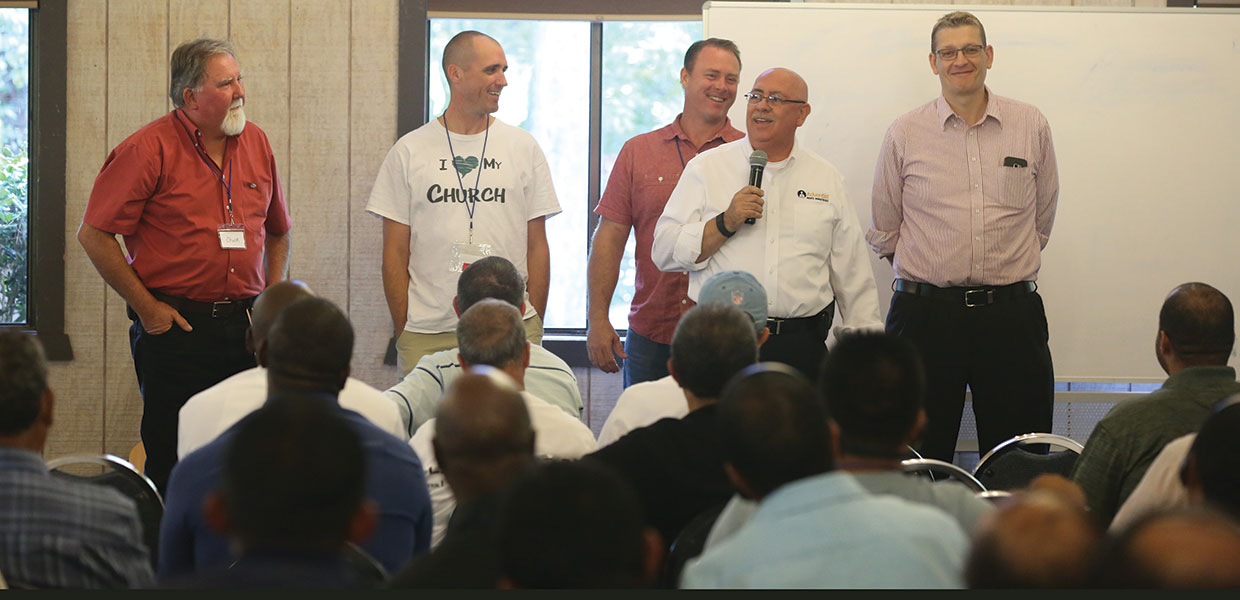 Claudio Consuegra demonstrates (with the help of four volunteers) that no matter how big you are, alone you are weak, but locked together you are strong. Men need to support each other.
Courtney Herod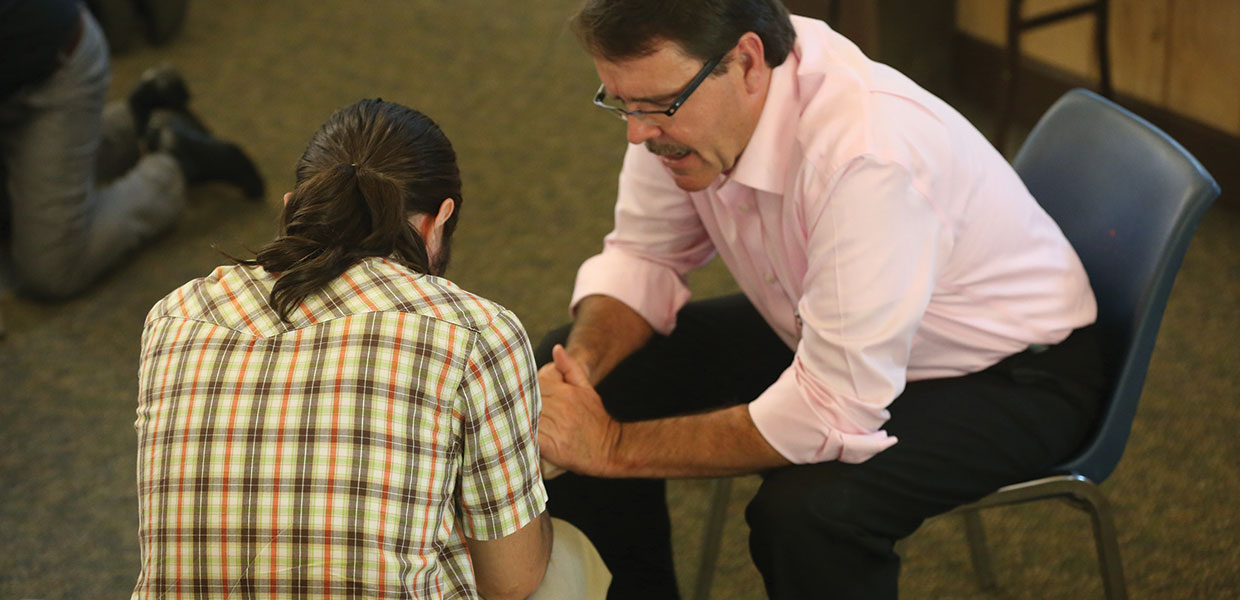 Rick Mercer, pastor, prays for one of the young attendees as the group split up for prayer.
Courtney Herod
The Men's Ministries Department held their annual retreat the first weekend of September at Nosoca Pines Ranch in Liberty, S.C. The guest speaker was Claudio Consuegra, D.Min., a law enforcement chaplain and critical stress management specialist. His theme for the weekend was "Men of Prayer."
A large group of men, totaling more than 70 from across the Carolinas, gathered to focus on becoming stronger spiritual leaders for their families. Leading by example is the best teaching tool as a parent.
Consuegra tailored each message to highlight the various dangers that men can fall into if their prayer life is weak or non-existent. Other weekend leaders assisted in organizing the men into small prayer-partner groups. The groups exchanged contact information in order to be accountability partners and prayer partners for the coming year and beyond. There is power in prayer and in lifting each other up in prayer.
Carolina | November 2016