BY JoAlyce Waugh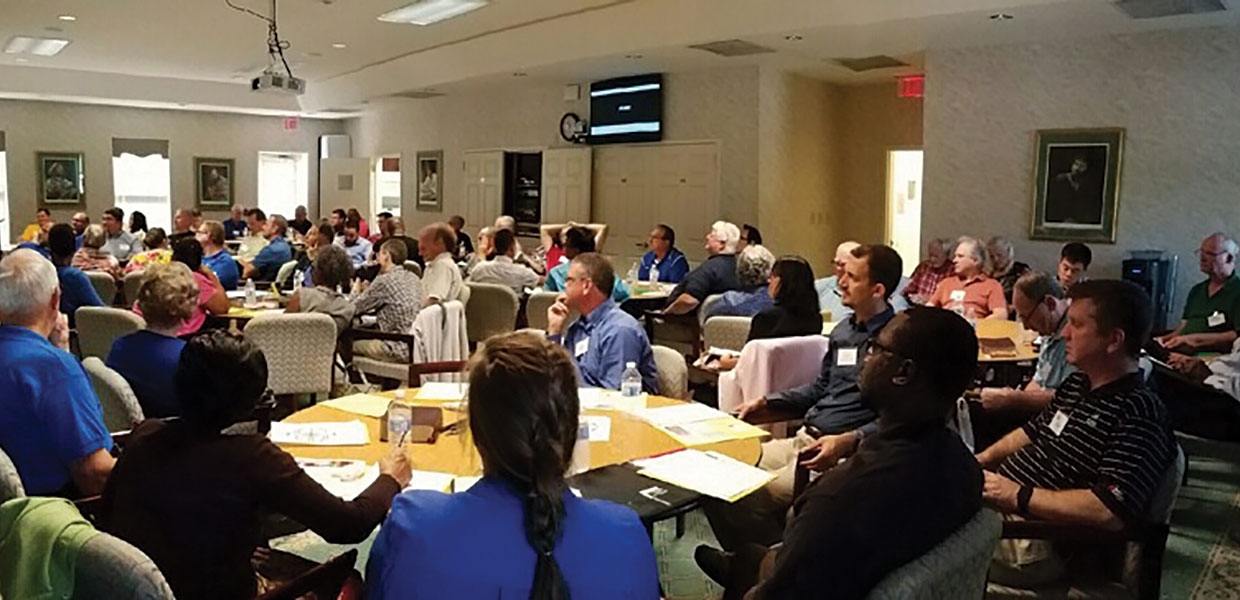 Contributor
Church planters, pastors, and other leaders from across the Carolinas gathered at the Carolina Conference headquarters on Sunday, September 17, 2017, for Church Planting/Church Revitalization Training. In the past, this event has been known as Lay Leader/Pastor-coach Training, but this year marked the first time key leaders were invited from churches that have experienced a decline in attendance.
Steve Leddy, the most experienced full-time church planter in the North American Division, was the featured speaker and gave three presentations on how to better engage with the community. With 21 years of full-time church planting, he is well acquainted with the unique challenges church planters face, and his insights were much appreciated.
Thankfully, the weather in Charlotte wasn't overly hot for September, as Conference employees discovered that morning that the air conditioning unit servicing the conference room where the training was held wasn't working. As Brad Cauley, Conference church planting director, welcomed the nearly 70 attendees, he told them, "The AC broke just in time for our meeting today, so we must be doing something right!" Despite the warmth, all were blessed and encouraged in their mission of reaching souls for Christ.
Carolina | January 2018