BY Rebecca carpenter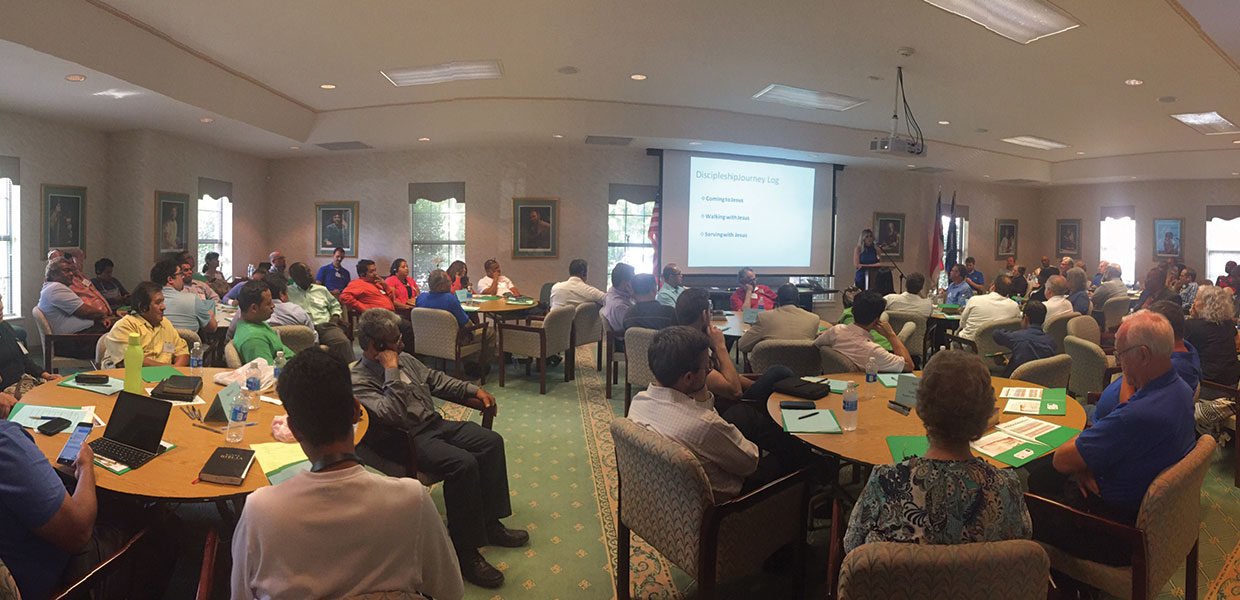 contributed
More than 80 individuals with a passion for church growth and a desire for evangelism training convened at the Carolina Conference office in Charlotte, N.C., on September 17, 2016, for the second annual Lay Leader/Pastor-Coach Training. This number was up from 67 attendees last year. The room was packed, which was encouraging to Brad Cauley, church planting and church growth director. He has been motivating and inspiring the Carolina churches to keep moving forward in their expansion goals, and this event was intended to offer the tools to make it happen.
Testimonies and discussions were a big part of the day, providing a chance for lay leaders to share what does and does not work in the church planting arena. Maury Gilmore and Susan Smith, certified Christian conciliators through Peacemaker Ministries, shared tips on how to respond to conflict biblically. Evangelism training for church plants was given by the Carolina Conference evangelist, Steve Vail, and Cauley presented a session on what is expected of church plant leaders.
The Conference has set high goals for church planting and church growth in the Carolinas, and is doing everything possible to meet them. Feel the call to make a difference? It's time for you to get involved, too!
Carolina | December 2016