BY Cindy Mercer, Carolina Conference prayer ministries director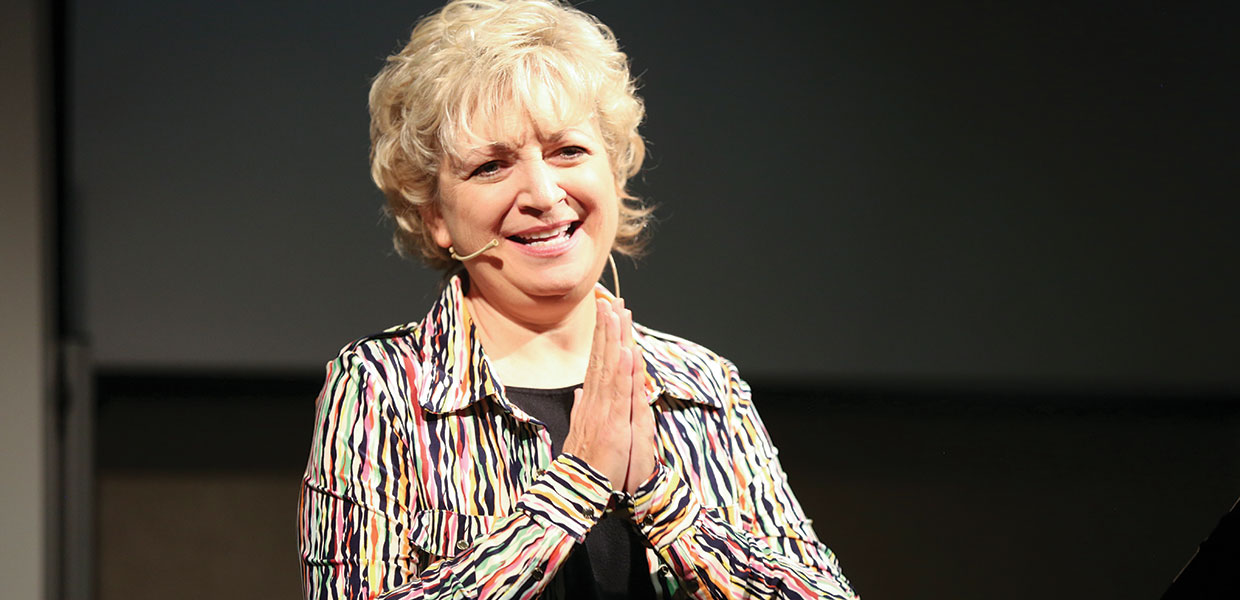 Rebecca Carpenter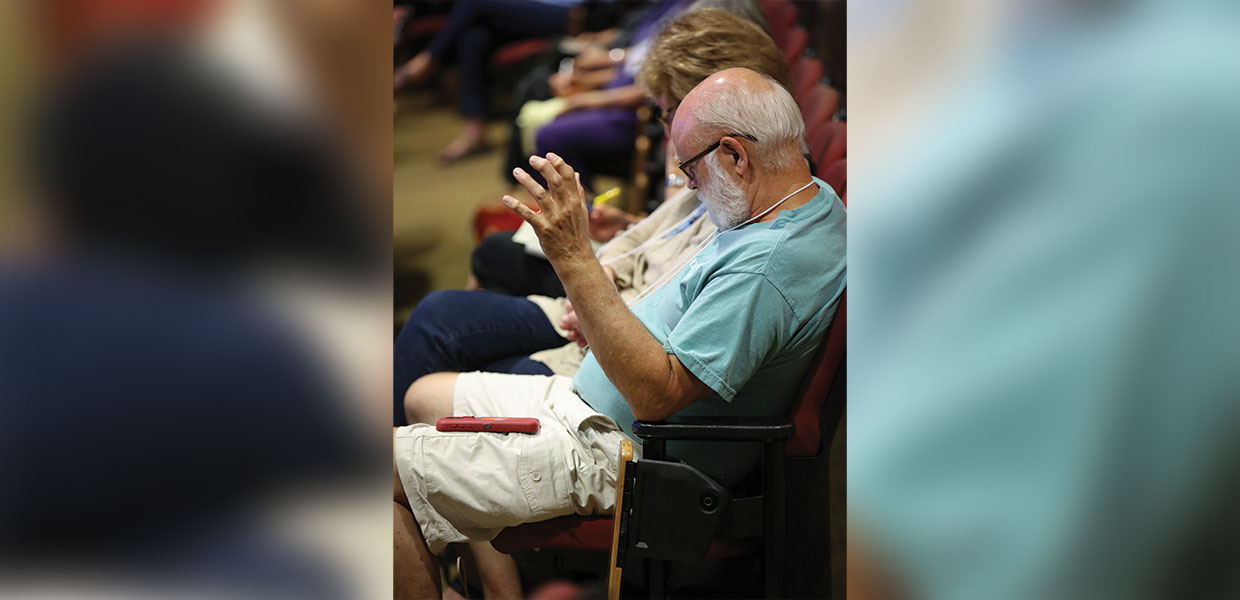 Rebecca Carpenter
The water cisterns were symbolically overflowing at the recent Carolina Conference Summer Family Prayer Retreat. The much-prayed-for event was held July 20-22, 2018, at Ridgecrest Conference Center amid the beautiful Blue Ridge Mountains. Hearts combined from the 25-plus churches represented by members from around the Carolina Conference. One guest came all the way from Houston, Texas!
Leslie Louis, Carolina Conference president, in attendance with his wife, Carole, had an opening welcome and prayer of dedication on Friday evening.
The keynote speaker was the much-loved Kelly Mowrer from Live at the Well ministries. Mowrer not only stirred hearts with the deep insights she has gained from sitting at the feet of Jesus, but she also drew all into His presence with inspiring musical selections. In one of her presentations, Mowrer shared a basic prayer acronym: P — praise and thanksgiving (a blessing break); R — repentance and restoration; A — abide and ask; Y — yes and amen (all of God's promises are yes and amen!); E — entreat and enlarge; R — rejoice and relax. Mowrer not only led in powerful corporate prayer sessions, but also took the time to individually pray with individuals as needed.
Throughout the weekend, Kris Huffman led in musical selections that enhanced the "living at the well" experience. As a bonus, Laura Wright provided violin accompaniment for the praise and worship time.
On Sabbath morning, Rick Mercer, pastor from the Morganton, N.C., Church, presented his thoughts, entitled "A Drink at the Well." Afterward, he asked the Carolina prayer team to join him up front and take turns petitioning the Lord individually for the churches represented by those in attendance. In the afternoon, several attendees shared their inspiring "cardboard testimonies," presenting their stories via cardboard and markers, and giving a brief glimpse of the remarkable, miracle-working power Jesus has displayed in their lives. The children were blessed to have Kathy Russell, Conference children's ministries leader (also from "Kathy's Kids" podcast), minister to them. Her assistants, husband Rick Russell, Carolina Conference vice president for finance, and daughter Grace, were also greatly appreciated.
Memories were made, but more importantly, several prayer miracles were birthed at the retreat. Texts, calls, and emails are still coming in with reported testimonies of this life-changing event. Attendees agreed that time spent in prayer and study is never in vain, and there's no better place to be than "Living at the Well" with Jesus!
"But whosoever drinketh of the water that I shall give him shall never thirst; but the water that I shall give him shall be in him a well of water springing up into everlasting life," John 4:14, KJV.
Carolina | September 2018