BY Courtney Herod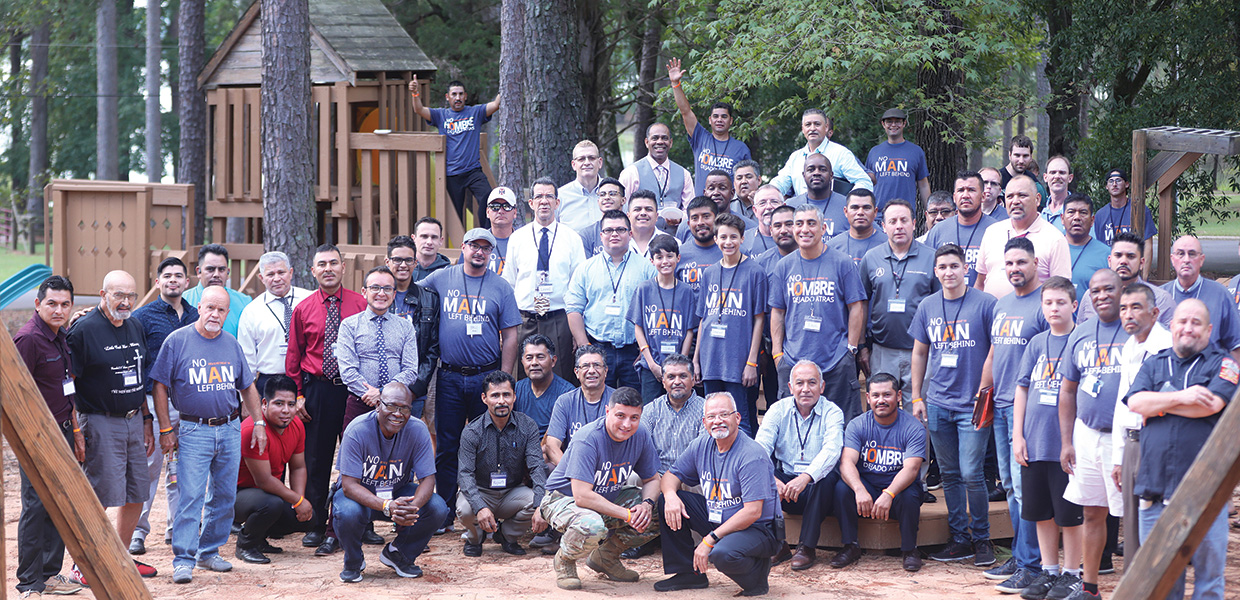 The 2018 men's retreat was held at Nosoca Pines Ranch.
Courtney Herod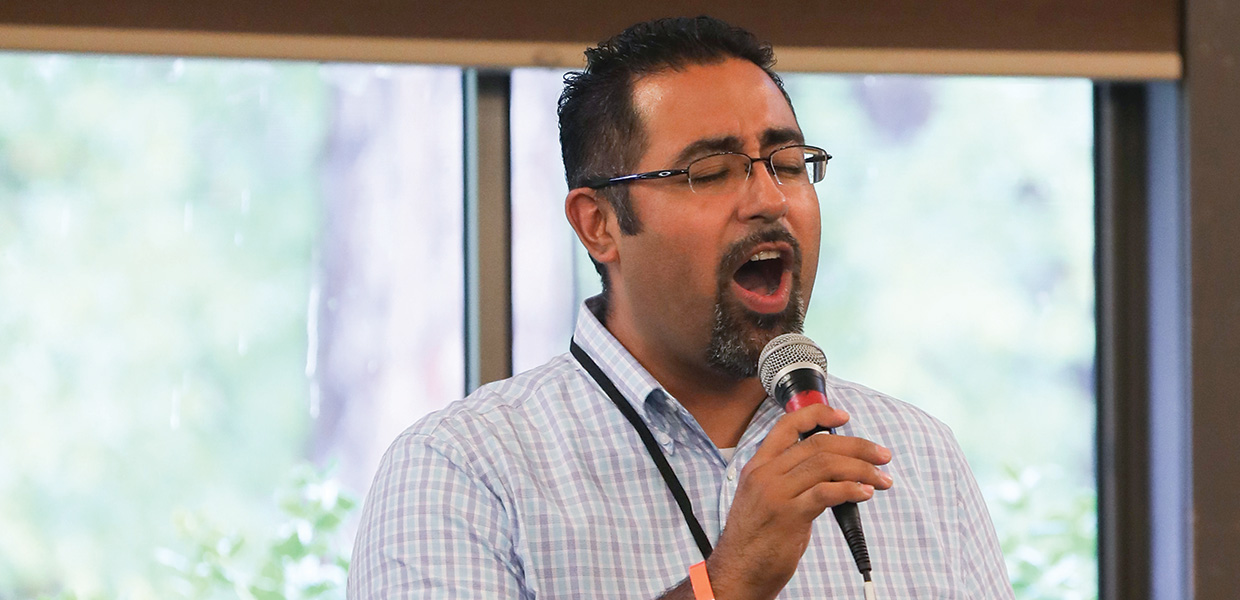 Paco Rodriguez was the special musical guest.
Courtney Herod
Carolina Conference men's retreat this year took a military approach with the theme "No Man Left Behind." Both English and Hispanic men's ministries met at Nosoca Pines Ranch simultaneously in two different locations on September 28-30. Attendance and support for each were outstanding, which could be attributed to the two dynamic speakers: Major Jorge Torres, chaplain, who shared with the English-speaking group, and Manuel Moral, pastor, who presented to the Spanish-speaking group.
The rainy Sabbath afternoon delayed but did not prevent a fantastic concert by Paco Rodriguez, a member of the Georgia-Cumberland Conference. Rodriguez wove his personal testimony throughout his song selections. "He could give Pavarotti or Andrea Bocelli a run for their money," one attendee commented. "I was truly blessed by his music and his story."
Before the rain began, the men attempted to get together for a group picture, and most of them managed to make it in the photo. The remainder of the weekend was filled with great advice and presentations, impromptu musical jam sessions, hiking, canoeing, and boat rides around the lake. A few brave souls may have even taken a hayride or visited a horse or two.
Tony LaPorté, pastor and Carolina Conference men's ministries director, wants the men to not only step up and take an active role in their family and church, but come together and learn from one another. The point of these retreats is not to sit around a camp fire singing "Kumbaya" and sharing feelings. It is to strengthen one another as men of Christ.
Look for the 2019 men's ministries weekend dates to be posted, and think of a young man that you might be able to mentor to attend.
Carolina | November 2018