BY Millicent Taylor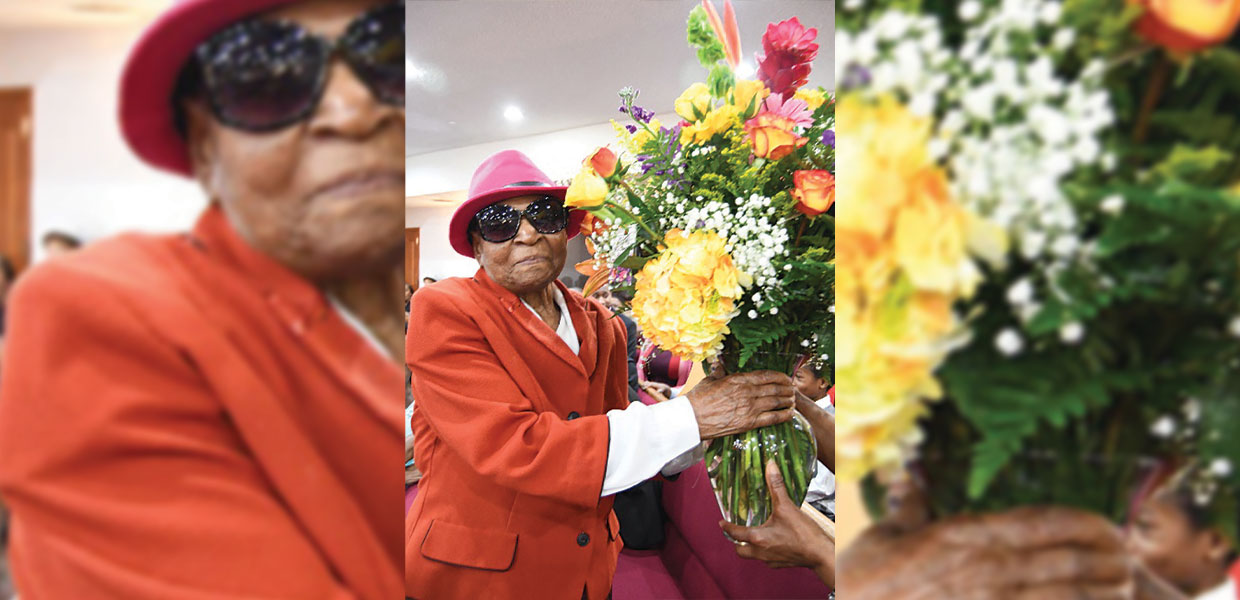 Celian Hunt celebrated her 98th birthday on November 6, 2018.
Millicent Taylor
In 1920 women could not enlist in the military. They could not hold certain jobs. It was the year that President Franklin Roosevelt signed into law the first minimum wage of 25 cents an hour. It was also the year when life changed for women; they could now vote. That was the year that Celian Adian Hunt was born on the island of Nevis. She was the seventh child of Ellen and Peter Griffin.
She celebrated her 98th birthday on November 6, 2018, surrounded by her son, Almenis; daughter, Lydia; grand- and great-grandchildren; friends; and other family members. She is a member of Perrine Church in Miami, Fla., and has been a Seventh-day Adventist for most of her life, after being baptized as a result of a tent meeting. She worked as a colporteur and loves witnessing to others. She believes in the power of prayer and daily prays for her family. She says the highest point in her life is "getting to know God for herself." Her favorite text is John 3:16. Hunt still attends church regularly with her daughter, Lydia. She is still the life of the party.
Hunt has lived through 18 United States Presidents, the Great Depression, WWII, the Vietnam War, the Korean War, the Gulf War, the Iraq War, and the Afghan War, and has witnessed a multitude of changes, but through it all has remained faithful. She wants to be ready to go home with her Savior when He returns.
In addition to her family and friends, her church family was present to celebrate her 98th birthday!
Southeastern | April 2019