BY Efrain Poloche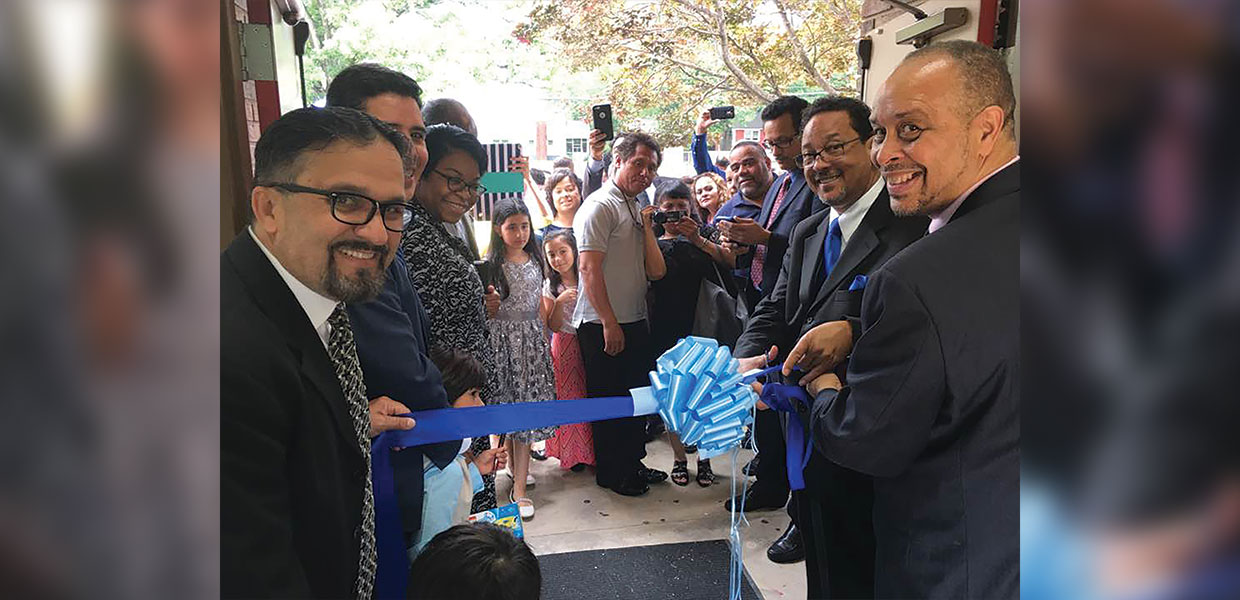 Pastors and elders of Central Hispanic Church in Forest Park, Ga., and South Atlantic administrators prepare to cut the ribbon.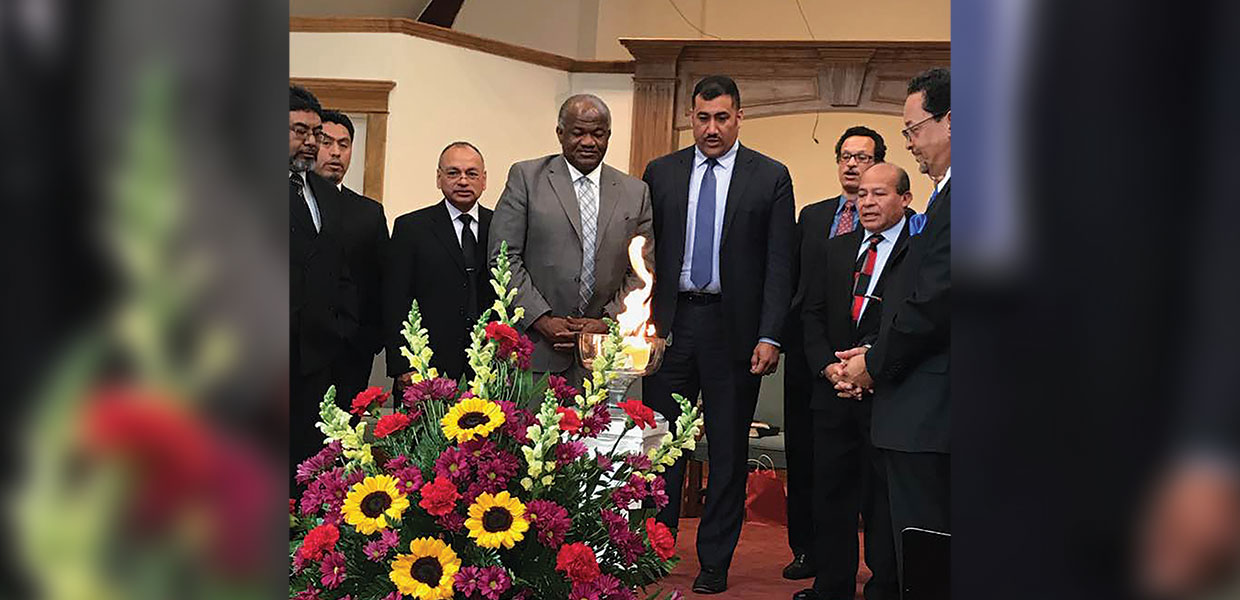 The pastors, elders, and Conference administrators burn the mortgage.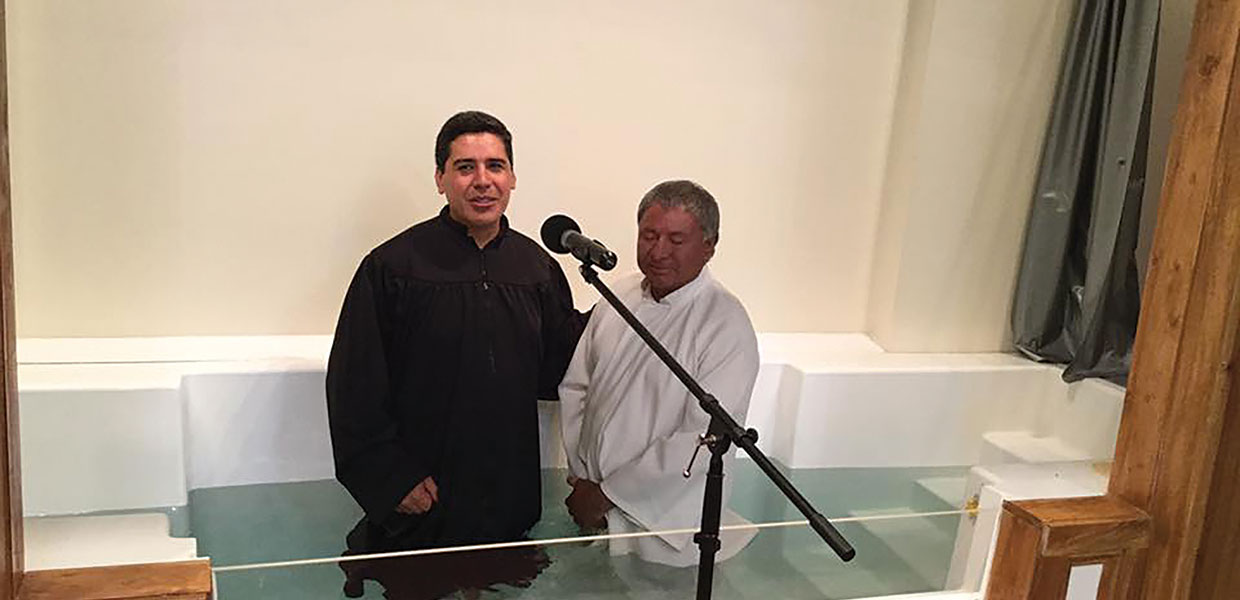 Ismael Uribe, pastor, prepares to baptize a new member at the Central Hispanic Church on June 3, 2017.

A special Sabbath celebration for the Central Hispanic Church in Forest Park, Ga., was held on June 3, 2017. A mortgage burning ceremony was officiated by South Atlantic Conference administrators William Winston, president; David Smith, secretary; and Merkita Mosley, treasurer.
This milestone is significant because the Central Hispanic Church is the first Hispanic congregation raised by the constituents of the South Atlantic Conference in 1986. Today, there are more than 40 Hispanic congregations serving across Georgia, North Carolina, and South Carolina.
Ismael Uribe, current pastor of the congregation, along with the elders and the church board, organized a beautiful program. The following pastors were fondly remembered for their contributions as former leaders of the church: Carmelo Rivera, Efrain Poloche, Alberto Treiyer, Jose Montenegro, and Luis Espinosa. The greatest cause for rejoicing were three individuals celebrating their new life in Christ through baptism on that momentous day.
South Atlantic | August 2017