BY barbara hall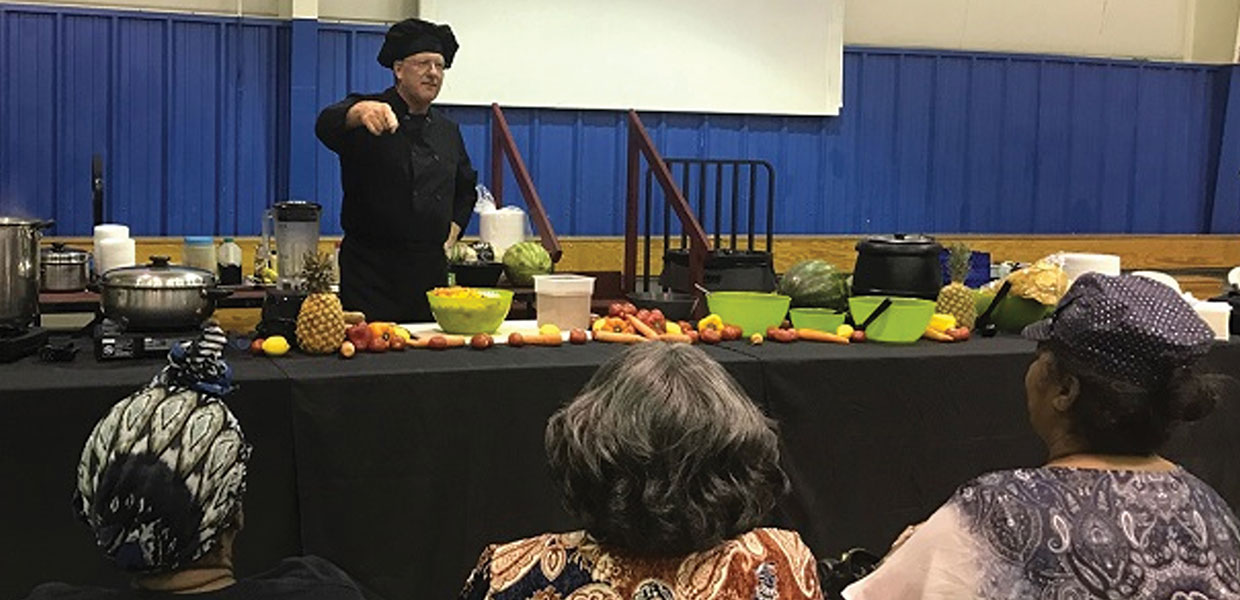 Chef Mark Anthony gives a cooking demonstration with a "cheese" sauce made from potatoes and carrots, and a salad dressing made with bananas at Berean and Northeast churches in Charlotte, N.C.
When celebrity Chef Mark Anthony decided to fully surrender his heart to the Lord, he had no idea where it would lead. As a casino owner earning millions of dollars, he was part of the environment that gave Las Vegas its nickname "Sin City." Anthony recently shared his conversion story during divine worship at the Charlotte-Berean Church in Charlotte, N.C. His Sabbath message was part of a weekend program he presented as a guest of Berean's Health Ministries Department.
One day as he was flipping through television channels, he happened across 3ABN. A year or so later, he started attending a Seventh-day Adventist church, and was baptized in the Adventist Church 17 years ago. Since then, his ministry of healthful eating, motivation, and inspiration has taken him around the world.
One Sunday Anthony presented a cooking demonstration at Berean's sister church, Northeast, with more than 100 in attendance. He shared his success in losing 70 pounds; the impact of healthful eating versus disease; and how companies design certain foods to be addictive, using a combination of sugar, oil, and salt. He also prepared a delicious meal for the audience using some of his favorite vegan recipes.
South Atlantic | July 2019