BY Ryan Ashlock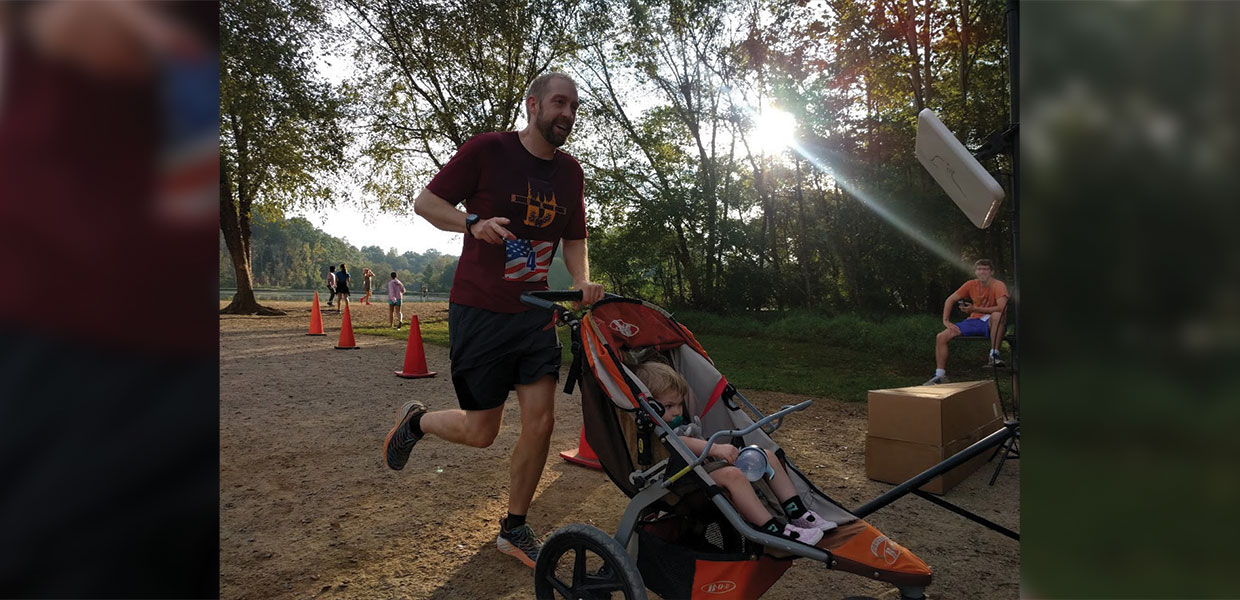 Jackie Settlemyre
Two Adventist churches in the Charlotte, N.C., metro area combined efforts to host a 5K race on September 24, 2017, to raise money for Lily Pad Haven, a local charity that ministers to victims of human trafficking. The idea came about after two pastors, who are also runners, worked together for several years to coordinate the 5K and one-mile Fun Run at Camp Meeting. Bryan Aalborg, lead pastor of the Sharon Church, and Ryan Ashlock, pastor of the University City Church, wanted their churches to create an event in Charlotte that would help the community by promoting a healthy lifestyle, and raise money for a charitable organization.
A team of volunteers from both churches spent several months planning the event, and on race day, 49 runners, including two from Lily Pad Haven, hit the trails at McAlpine Creek 5K Cross Country Course. Keland Barringer, a local teenager, took first place with a time of 19 minutes, 59 seconds. More than $400 was raised for Lily Pad Haven.
The race also provided an opportunity to test and use the new race timing system purchased by the Carolina Conference. This equipment is now available for Conference churches and schools to use for their own events. Since a major expense in organizing a race is hiring a timing company, it is now possible to use volunteers to run the system, which allows more money to go to the charity benefiting from an event.
Carolina | February 2018