BY Tamara Wolcott Watson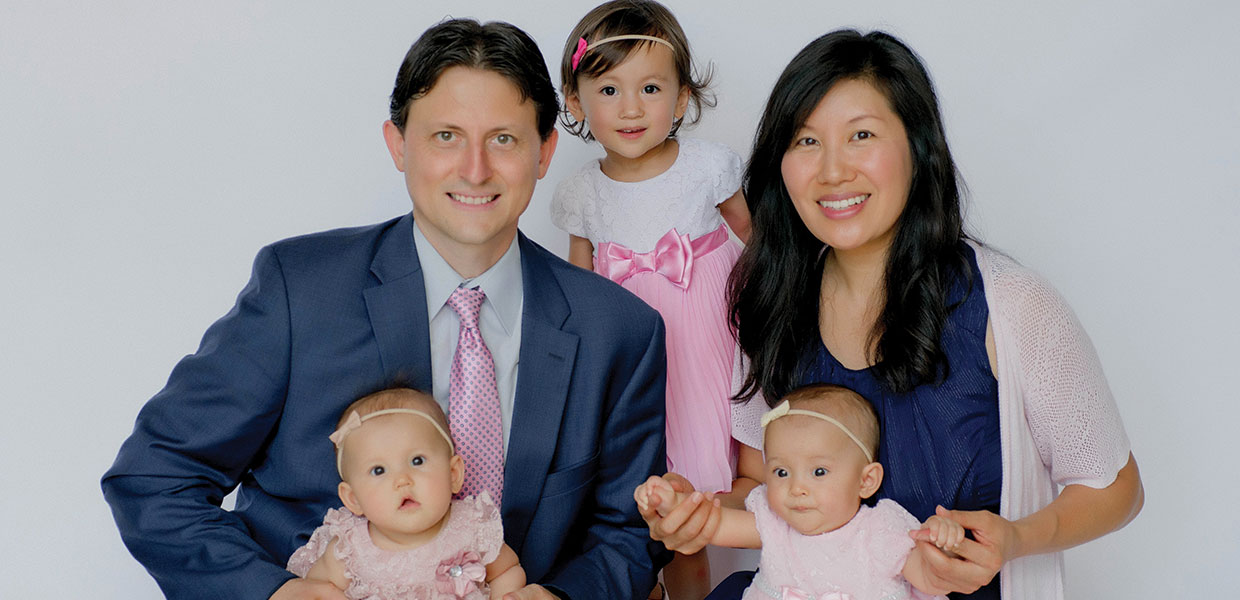 Chester V. Clark III is the new vice president for administration/secretariat. Clark has served as a pastor, ASI officer, and Bible teacher. He and his wife, Jane, have three daughters, Ella and twins Mabel and Marilee.
The Georgia-Cumberland Conference is excited to announce that Chester V. Clark III has been selected as the new vice president for administration/secretariat. He has been serving as pastor for the Dalton, Ga., Church. "Though I never would have expected to serve in this capacity, I can see that my experience in both lay ministry and pastoral ministry has given me a unique perspective on the needs and opportunities of both," said Clark.
"I am thrilled that Chester has agreed to serve as our vice president for administration," said Gary Rustad, Conference president. "He brings a grace-inspired leadership perspective, as he is grounded in the Gospel, and filled with a wealth of experience and knowledge. Our administration team will be stronger with Chester."
When Clark was a small child, his parents were inspired to leave California to plant a church in Arkansas. There Chester Clark Jr., M.D., and his wife, Harriet, raised their family in a rural environment, planting churches in Arkadelphia and Amity, as well as establishing a church school that later grew into a self- supporting high school, Ouachita Hills Academy. As an adult, Clark would work at Ouachita Hills for 15 years in numerous capacities. He would also serve as an officer of Adventist-Laymen's Services and Industries (ASI), and have the privilege of working with members and church leaders from around the world.
A self-proclaimed introvert who also loves people, Clark has pastoral experience in Southern California, Illinois, and Georgia. He has worked with newly planted churches as well as established congregations. Although he originally had planned to pursue medicine, Clark felt a growing conviction that he was being called into ministry. When he learned that Ouachita Hills Academy needed a Bible teacher, he returned home to teach and coordinate missions and evangelism.
Clark's wife, Jane, is a practicing physician in Dalton. The couple has three girls: Ella, age 3, and 1-year-old twins, Mabel and Marilee. Clark says that Jane has been God's greatest blessing to his life and ministry. "I am continually humbled as I see her self-forgetfulness and love for others," he says. "She's a tremendous balance to my personality, and so supportive of the ministry to which God has called me.
"God's leading in my meeting Jane, coming to Georgia, pastoring in Dalton, and now accepting this new role, has been profoundly clear at each step of the way," adds Clark, "and this gives me assurance that He'll keep leading in the future."
As someone who grew up on a farm and has mechanical and construction experience, Clark enjoys working with his hands in his spare time. He is also a commercially rated pilot.
"Nothing is more liberating than knowing that you are in the center of God's will," says Clark. "It gives peace in the midst of conflict, courage when things are going poorly, and confidence when you realize you're not humanly qualified for the challenges at hand."
Georgia-Cumberland | April 2020