BY Deborah M. Harris, Ph.D.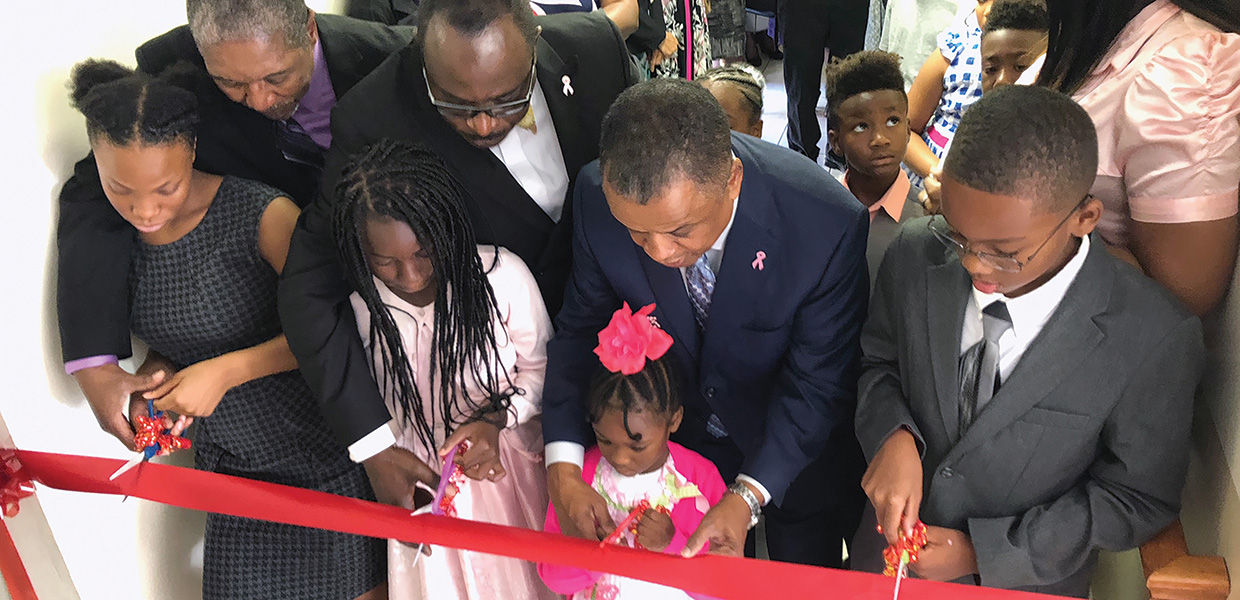 Participants in the ribbon-cutting ceremony included teenager Camoni Clark (left); Richard Wheeler, Sabbath School superintendent; Estella Lustin, primary; Sherwin Callwood, pastor; Jaelee South, beginner; Mitchell Harris, head elder; Cameron Knox, junior; and Jacqui Tillman, Sabbath School teacher.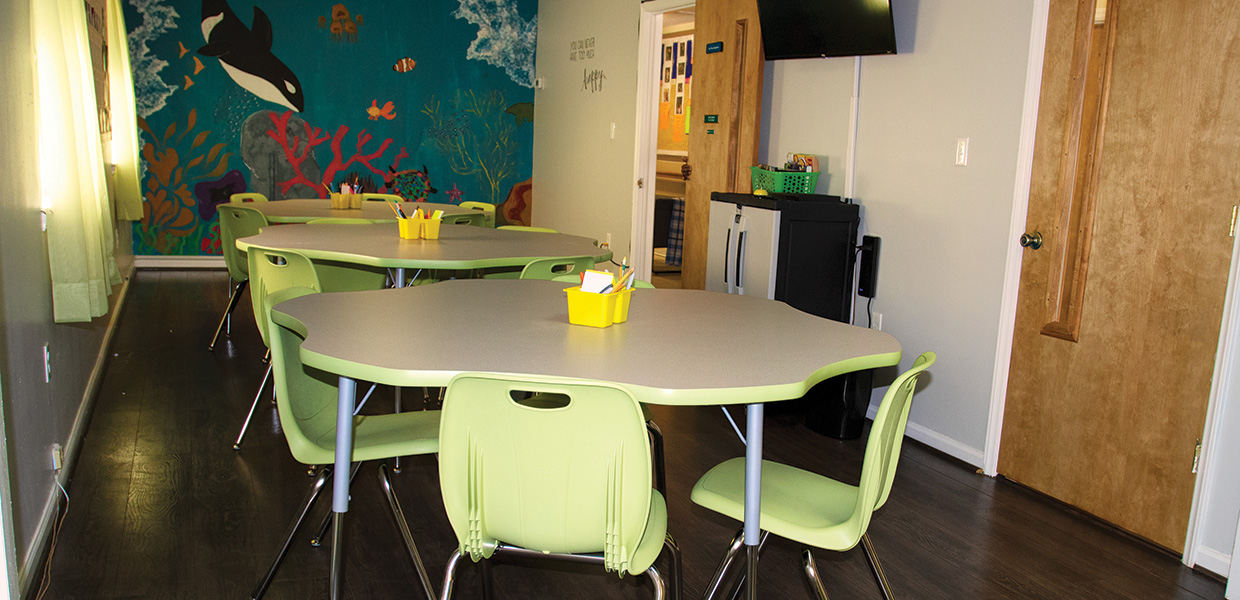 Renovated green room for the juniors' class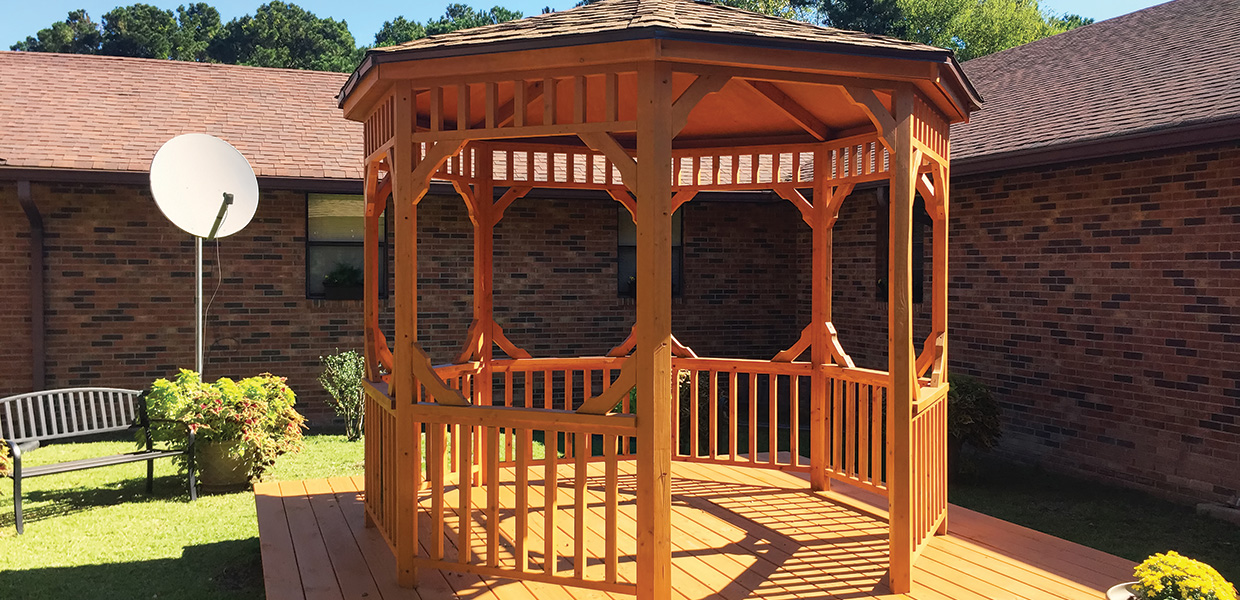 The adults and youth built the Vacation Bible School gazebo.
A "Children's First" approach to evangelism compelled the Children's Ministries Department of Abney Chapel Church in Fayetteville, N.C., to take action. Under the leadership of Tonya Fewell, they decided to show the children they are first. The evangelism message began by renovating the Sabbath School classrooms. The message ended by having Vacation Bible School (VBS) create memories to encourage continuous prayer for the children.
The renovation project began in October 2017, and on October 13, 2018, the classrooms and the prayer garden gazebo were dedicated. The gazebo building project was a $4,000 investment, and the classroom renovations cost $25,000. The sacrificial giving of various members resulted in both projects being completed outside of the church budget.
The gazebo was built by adults and youth from VBS. The major renovation of the classrooms involved an outside contractor, but the final additions were the direct result of adults and youth who worked tirelessly to achieve the goal. This commitment to children first has resulted in an evangelistic movement with impressive results. That's evangelism at its best!
Sabbath School attendance and volunteers have increased, 12 children have been baptized, Children's Church has been re-established, and a number of quality Sabbath programs have been executed with children leading out. The members have invested substantively in the children's spiritual future. That's evangelism at its best.
The before-and-after differences are striking. Rooms that are vibrant and engaging. All of the rooms have new laminate floors and area rugs; white boards; smart TVs/DVDs; storage cabinets; and school-quality, heavy-duty tables and chairs. The theme across all the classrooms is that God is the Creator of all things.
The members are grateful for everyone who made this dream a reality. "Children First" is evangelism at its best!
South Atlantic | February 2019