BY Trisney Bocala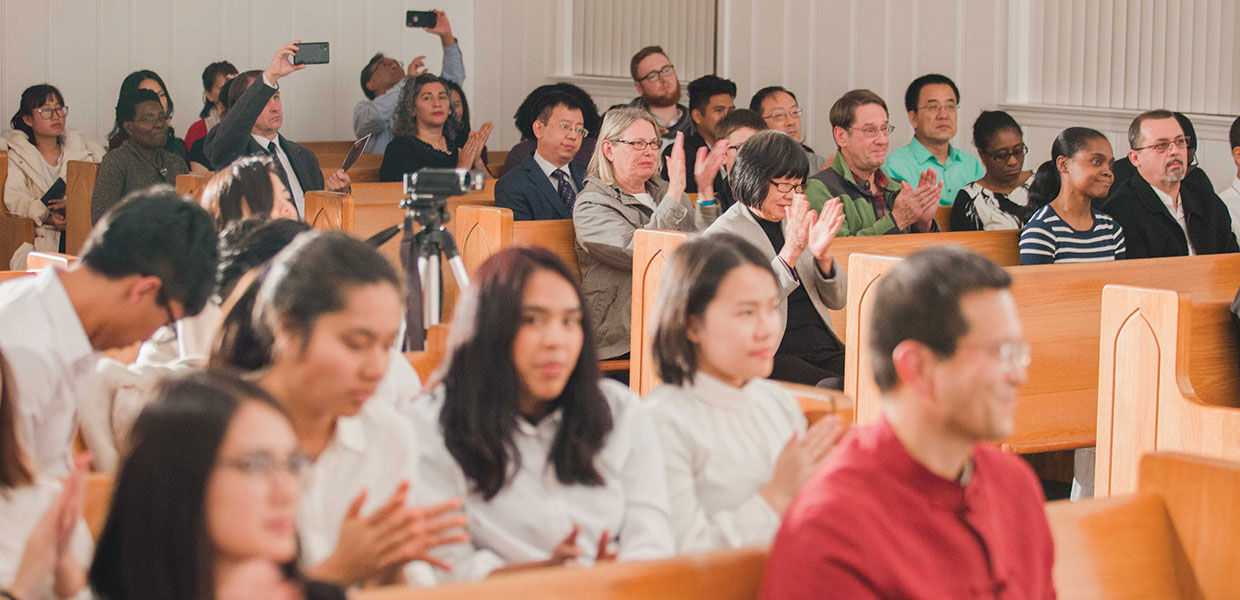 The student-initiated church group has grown to nearly 130 attendees.
In 2016, Dennis Li uprooted his family from China and moved to the United States to study theology at Southern. He quickly realized that "God sent us to this country to do more than complete a degree," and felt called to start a Chinese church on campus. In September 2017, two or three families and several students began meeting in Brock Hall for Sabbath morning church services.
Despite small beginnings, the group quickly outgrew its space, developing into an international community of nearly 130. Recently, working through the Georgia-Cumberland Conference, the congregation moved into its own church building not far from Southern, and adopted the official name High Point Seventh- day Adventist Fellowship.
Li, who graduated from Southern in December 2019, plans to continue leading the diverse group of families, students, and community members. As they grow, Li emphasizes the importance of inviting young people to participate, and enthusiastically says, "Our goal is to open our arms wide and welcome anyone to worship with us."
Southern Adventist University | April 2020