Ariel Warren and Elan Anderson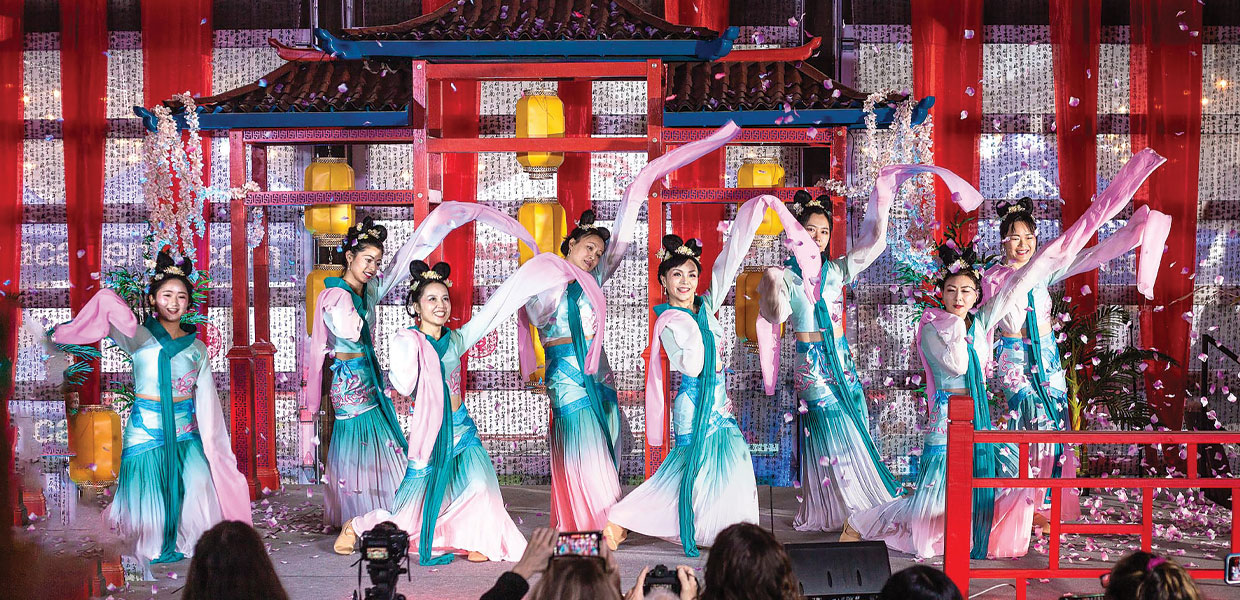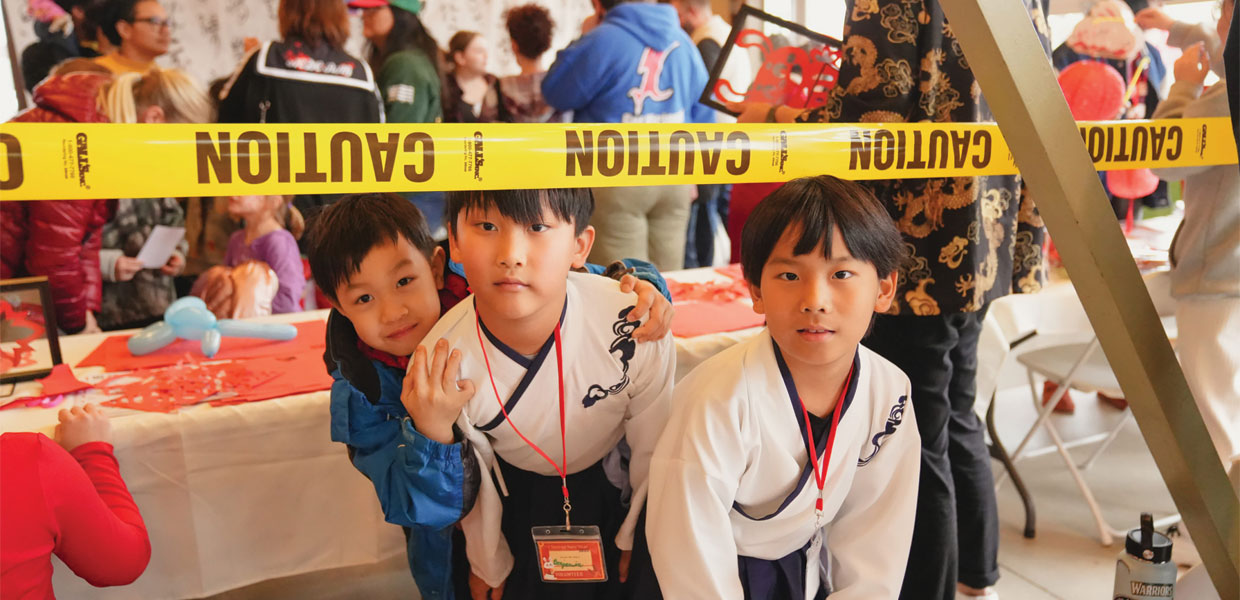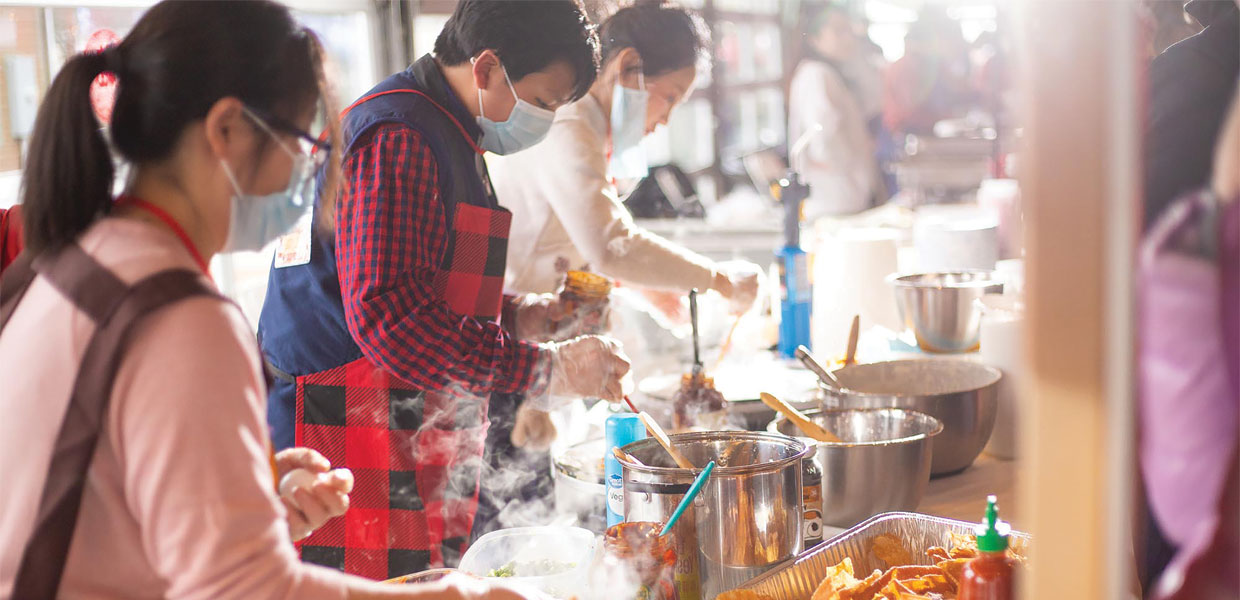 In Jesus Christ, we are all family" are the words sung each Sabbath morning at the High Point Chinese Church in Ooltewah, Tenn. "These words bring us together, reminding us that despite our cultural differences, we are all brothers and sisters in the heavenly family," explained one member. The pews are filled with the bright faces of diversity: students attending Southern Adventist University — many of Asian descent — local Chinese families, and others who have been drawn by the hospitality and evangelistic energy of this church. But it is the Chinese culture that sets this little church apart.
For four years now, the High Point Church has hosted a Chinese New Year festival. Chinese New Year, or Lunar New Year, is celebrated in East Asia and welcomes all who wish to join in, regardless of their culture, focusing on appreciation of cultural diversity, connection, unity, and hope. Building on this theme, the church unites culture with the example of Jesus. Beginning with a paraphrase from The Ministry of Healing, page 143, Dennis Li, pastor, says, "Christ's method alone will give true success in reaching the people. He teaches us to mingle with people as one who desires their good. The Chinese New Year festival is not only a cultural presentation; it is community outreach. Hosting the event in a neutral setting away from our church, where people from different denominations and backgrounds can feel more comfortable, allows us to build a connection with them, show people who we are, and win their confidence in us for future outreach."
At The Commons in Collegedale, Tenn., the Chinese New Year festival, sponsored by the High Point Chinese Church, kicked off with a 5K run, January 22, 2023. Months of prayer, planning, and preparation went into this event. This year, more than 200 volunteers and 32 staff gave of their time and energy. Brandon Starr, a volunteer and Southern student, said, "There were so many volunteers willing to help. That was amazing!" There were various musical performances, including a guzheng, or Chinese plucked zither, traditional Chinese dances, a dragon dance, and three Filipino dances. Hundreds of people lined up to try the delicious vegetarian Asian fare. Seven booths sharing resources on health and spirituality were interspersed throughout the venue, and several others offering games, face painting, Chinese lettering, origami, and paper lanterns all buzzed with activity.
More than 2,000 people came to the Chinese New Year celebration this past January — almost double the number that attended last year. One visitor, Daryl Illangovan, said, "I was able to experience Chinese [culture]…through performances, artistic talent…[and] their amazing cuisine…. Through this event, the High Point Church was able to witness to those who came by, passing out literature, and simply having good conversations. In the end, the pastor brought the whole program to a close with a prayer of blessing for the new year."
Due to high attendance and limited staffing, ticketing booths could not accept more people this year and had to close early. But the High Point Church still remains committed to impacting the community and is seeking ways to reach many more people. There was a great expense laid out for this event in order to reach as many people as possible. God provided the necessary funds, sponsors, and volunteers this year, and the High Point members know that He will provide for their continued efforts.
Members of the High Point Church have greater plans on how to reach their community. Beyond the Chinese New Year festival, the High Point Church is seeking to purchase the church building they are currently renting. They have also purchased a restaurant that will be turned into a center of influence for the community.
Only Heaven knows the full impact this event has had. With determined hearts, the High Point Chinese Church will continue to reach out to the community in culturally unique ways. They are looking forward to celebrating with their neighbors in the heavenly courts because they believe "in Jesus Christ, and we are all family!"
Georgia-Cumberland | March 2023