carl mcroy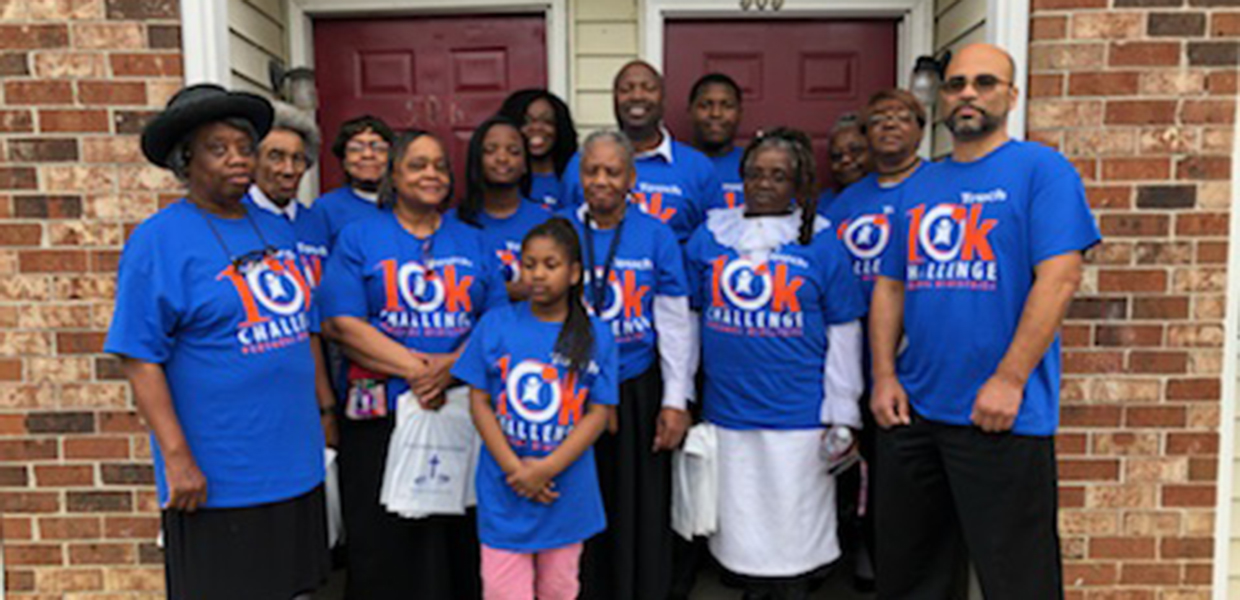 Christ is the Answer members "hit the bricks" to share the Gospel and distribute Message magazines to a nearby apartment complex.
There was wind, scattered showers, and fluctuating temperatures. There was also gratitude, determination, and fellowship as the members of Christ is the Answer Church in Orangeburg, S.C., experienced a revival as they "hit the bricks" to share the Gospel.
Carl McRoy, Conference communication/publishing director and former pastor of Christ is the Answer, received a warm welcome back to the church as he introduced the Touch 10K Challenge to the congregation. The goal is for every church in the Conference to touch 10,000 people in their community with some form of evangelistic outreach. The method used on April 7, 2018, was to share Message magazines in an apartment complex near the church.
The members enjoyed the teamwork in the fellowship hall as they labeled the magazines with their local church's contact information, and then they placed them in plastic door-hanger bags from www.sharewaves.org (the South Atlantic Conference online store for affordable outreach literature). Some members took literature to communities in other surrounding areas.
Close to half of the attendees gathered for a potluck in one of the member's apartments before touching approximately 350 neighbors with Message magazines in less than an hour. This small church made a big impact in a short span of time by keeping it simple. The members are excited about reaching their goal.
South Atlantic | June 2018