rebecca grice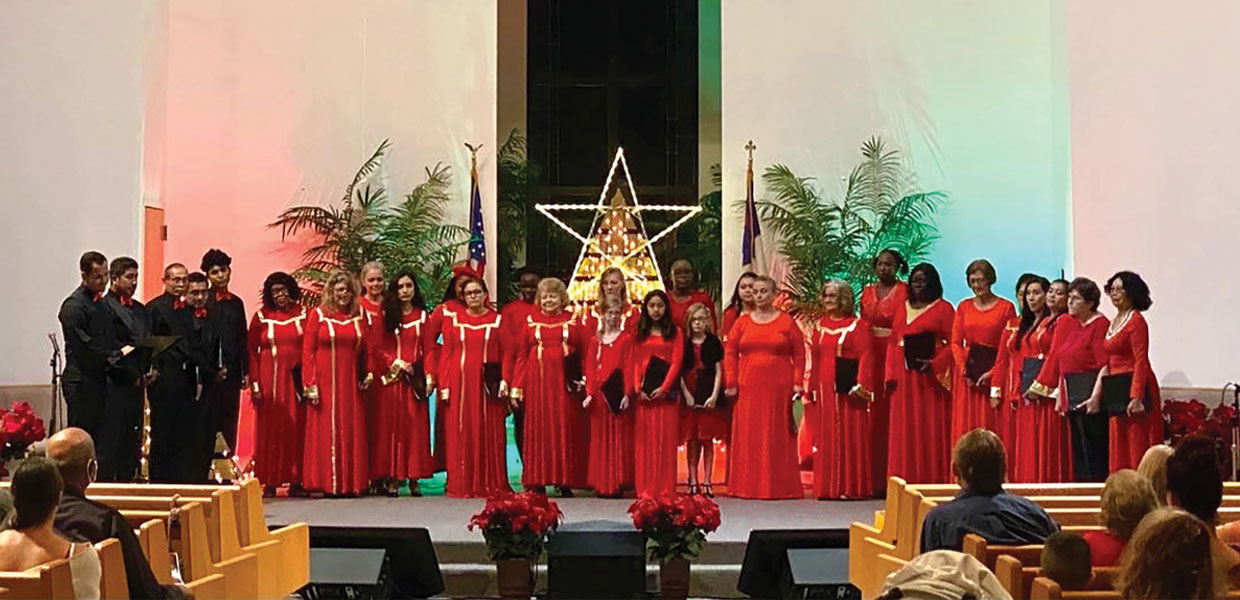 After only three months of working together, the church choir performed several songs at the Christmas program.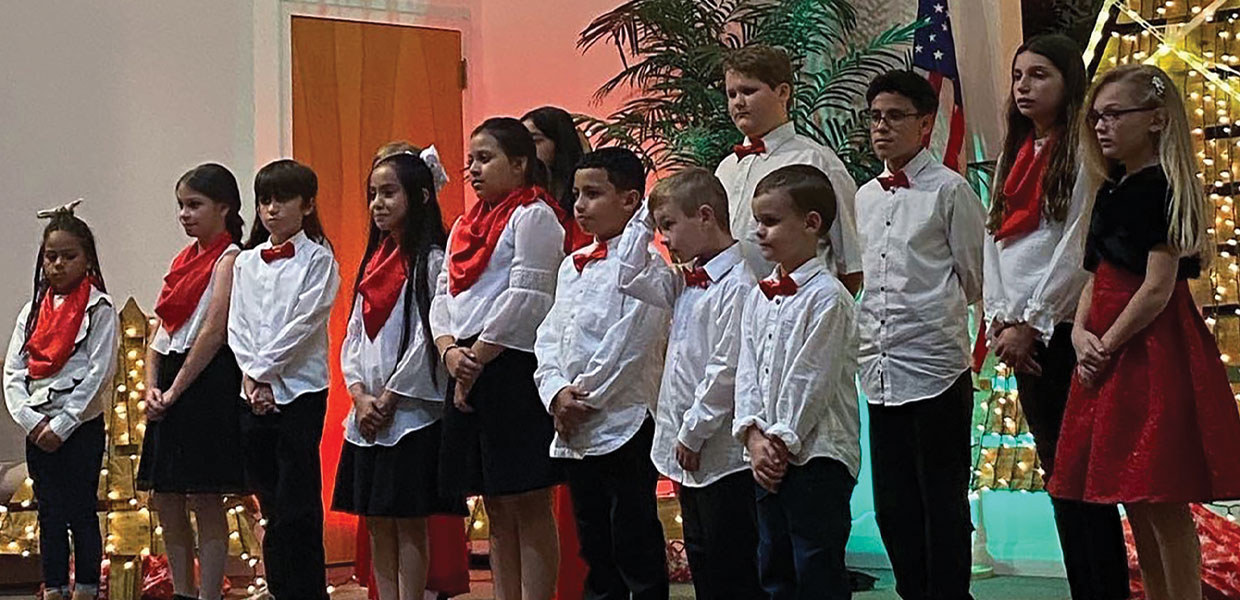 Students from the Adventist Christian Academy in Panama City, Fla., took a significant part in the holiday program.
More than 250 people attended the "Light of the World Christmas Concert" held at the Panama City, Fla., Church on December 10, 2021. Including those who watched online, more than 300 people were blessed by the program.
The Adventist Christian Academy in Panama City, Fla., students sang several songs. Since the school has a number of students who are not church members, many of their friends and families attended the church for the first time. Robert Meneses, pastor of University Parkway Church in Pensacola, Fla., presented a devotional.
The concert was free, but people were encouraged to bring toys to give to foster care children from the Life Management Center in town. More than 100 toys were donated. A photo booth was a popular place where families could take pictures. In addition, many free books were displayed for people to take home.
The 35-member church choir performed twice during the program. In October, Eddy Nunez, pastor of Panama City Church, announced that the church was having a Christmas concert for the community, and invited all who wanted to join the choir to meet at a particular time. It was a leap of faith for the church and the pastor since it had been seven years since there had been a choir.
Nunez explains, "Since people's hearts are more open to partake of church-related events, Christmas has always been a special time for evangelism throughout my ministry." Nunez continues, "In addition, the concert was a great opportunity to get everyone involved, especially in a situation like we had where the choir was formed by our members for the purpose of outreach to the community."
One of the best blessings came when Krush Brown decided to join the choir and, as a result of the experience, decided to give her life to Jesus. She was baptized a week later.
Gulf States | March 2022