BY Valynda Bailey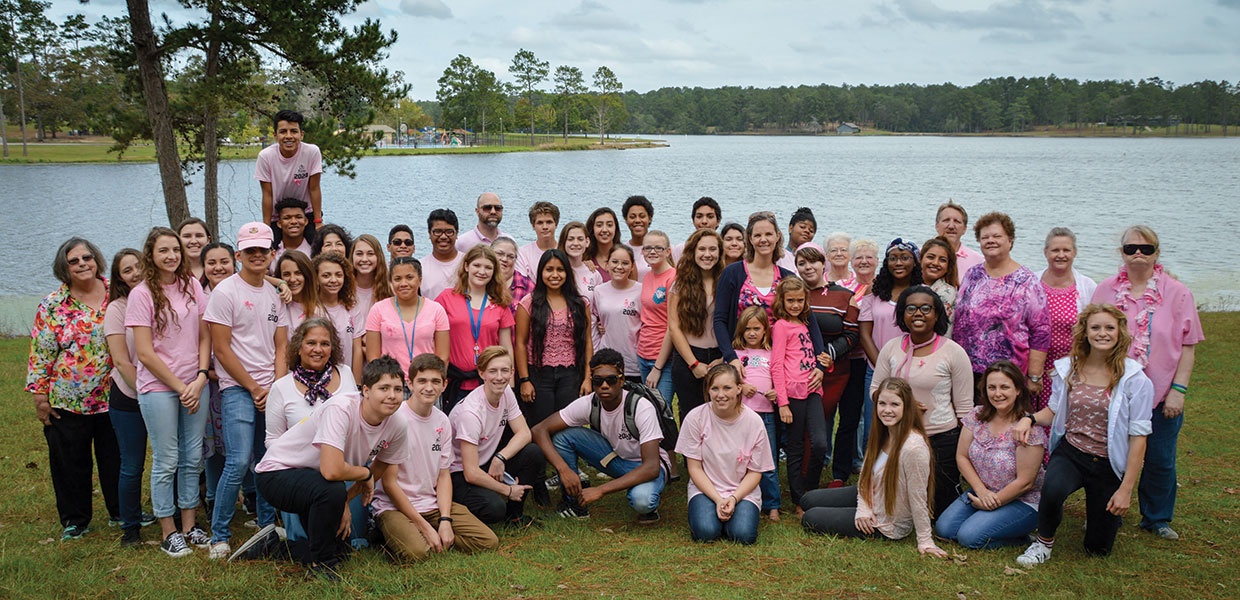 Attendees pose for a group photo in front of Geiger Lake.
Katherine Szamko-Bowes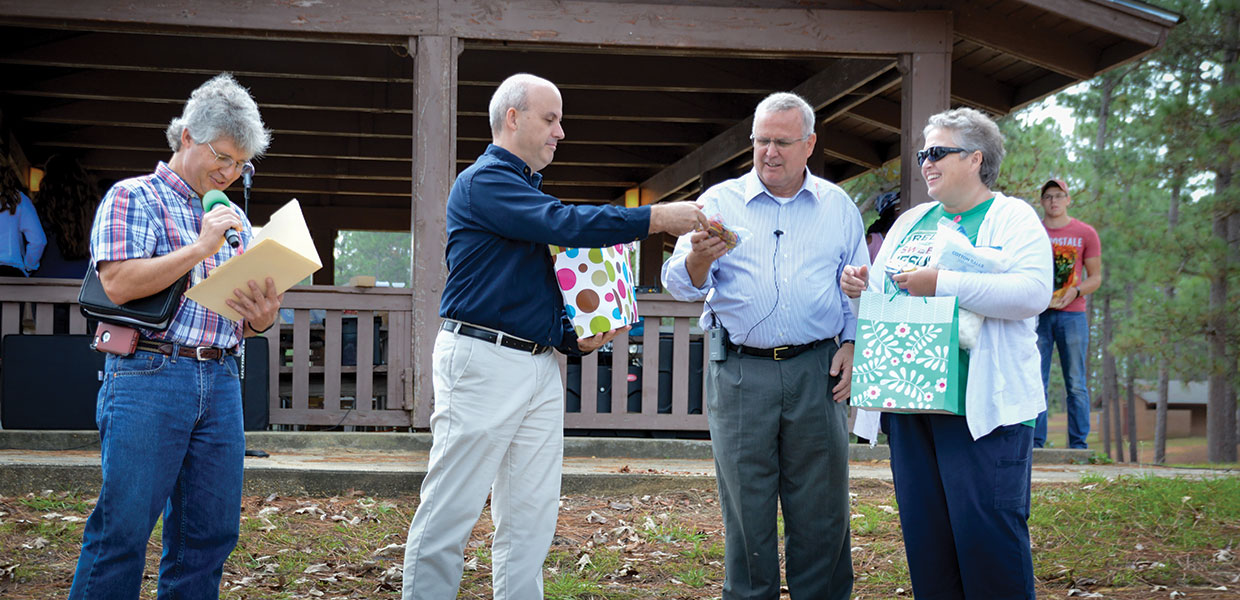 David Perkins (left) and Scott Bowes, principal of Bass Memorial Academy, present Larry Owens, pastor, and Becky Owens with pastoral appreciation gifts.
Katherine Szamko-Bowes
Just as Jesus brought the multitudes together, Bass Memorial Church and Academy set the same scene when all gathered for outdoor church overlooking the lake at Paul B. Johnson State Park.
The wonderful Sabbath and hillside fellowship included singing and discussion about the love of Jesus with friends, church members, students, faculty, and members of other churches.
While enjoying the scenic nature that God has given, they were also able to recognize that October is Breast Cancer Awareness and Pastor Appreciation Month.
In recognition of Breast Cancer Awareness, the church family was asked to "Pink Up" each week of the month to show support to those who are breast cancer survivors or those who have lost a loved one. Phenomenal support was shown every Sabbath, leading up to the final week of the month at outdoor church, where pink ribbons were handed out.
They also took time to appreciate their pastoral family, Larry and Becky Owens, showering them with gifts of love, and recognizing what they have done for the Bass community. Jeremiah 3:15 says, "And I will give you pastors according to mine heart, which shall feed you with knowledge and understanding."
Gulf States | December 2017