Leslie Louis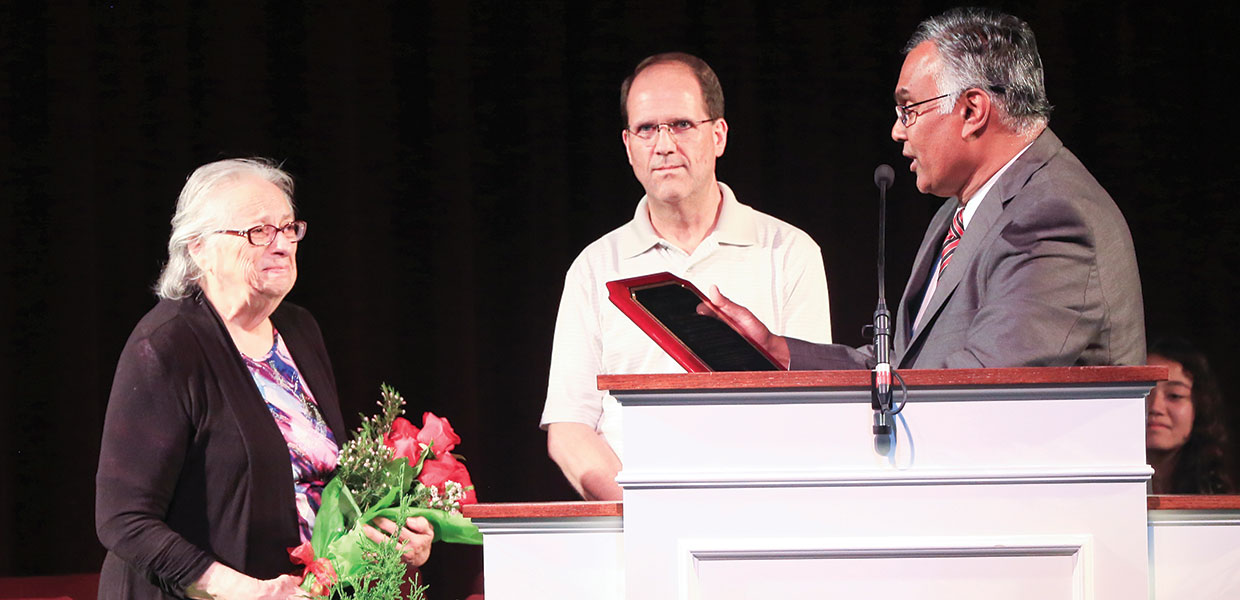 Leslie Louis, Carolina Conference president, reads the inscription on the plaque presented to Shirley Styron, Kinston Church treasurer for 60 consecutive years of service in one position at Kinston.
Courtney Herod
Twenty-three-year-old Shirley G. Styron began serving as the church treasurer for the little Kinston, N.C., Church on July 1, 1957. Her baptism had taken place only four months earlier, and her young heart was eager and willing to work for her church and her Lord.
This year the first day of July marked 60 years of Styron's faithful service as church treasurer for the Kinston Church. She has volunteered in the same church position longer than anyone else in the history of the Carolina Conference.
To celebrate Styron's accomplishments and recognize her tireless dedication to the Lord's work, Conference officers asked her to come onstage during the Wednesday evening meeting at Camp Meeting this past May. They presented her with a dozen roses and a commemorative plaque, and honored her with words of appreciation and encouragement.
All are called to serve God and fellow man. This is part of actively worshipping the Father, and responding with a thankful heart to what He has done in the lives of His children. Styron's many years of service are a testament to her commitment to God, and to His blessings as she continues working for Him in the Kinston Church.
Carolina | August 2017