BY CASEY VAUGHN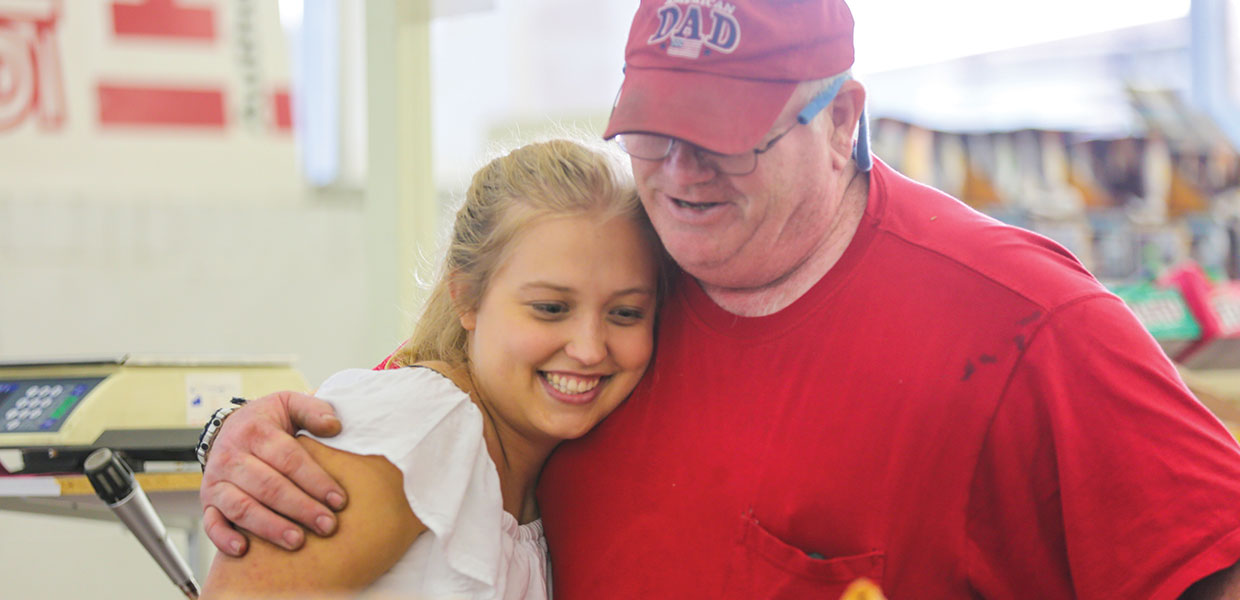 A grateful grocery shopper thanks Carolina Conference seminary student Casey Vaughn.
Rachel Beaver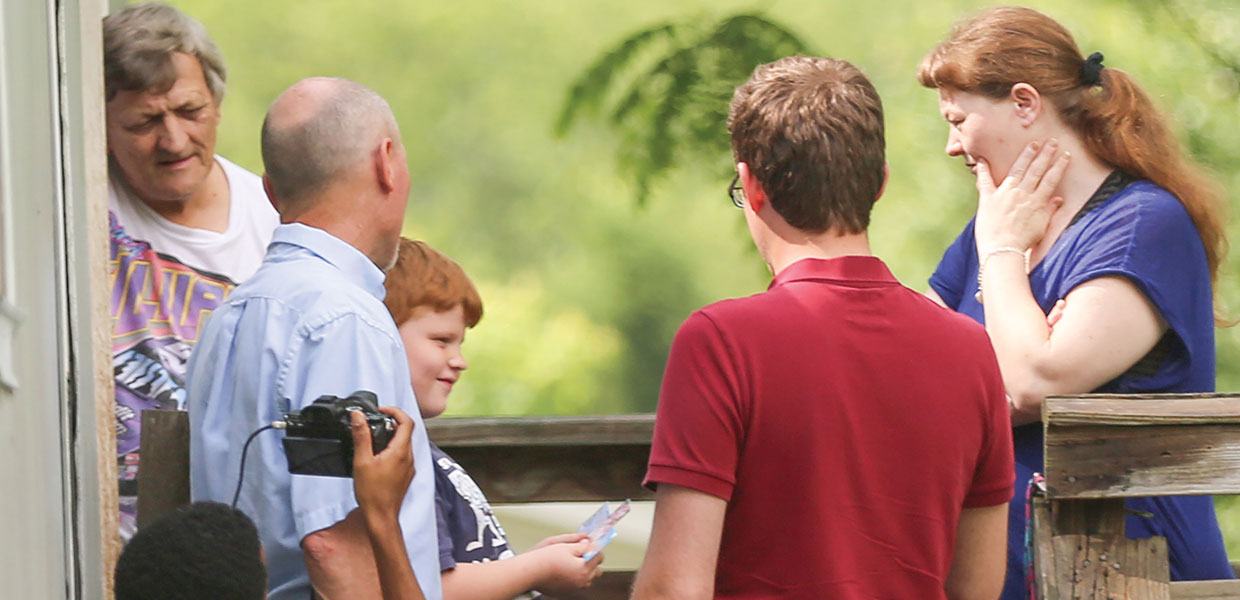 Pastors Henry Johnson and Tim Sheridan surprise a Waynesville family with $200 in gift cards.
Rachel Beaver
The funds collected during this year's Dollar Club were distributed in the community on Thursday afternoon. Armed with 70 $10 gift cards and $800 in cash and Walmart gift cards for groceries, the Carolina Conference Communication team and several members of the Conference pastoral staff set out to bless the community.
Their first stop was a local homeless shelter. As soon as they arrived, they found friends. Various members of the team went table to table talking and laughing with the guests as they gave each person a $10 gift card to a local food establishment. One especially grateful guest was four months pregnant and struggling to make ends meet.
They then drove to a local grocery outlet and surprised patrons by paying for their groceries. Many of those served by the generosity of the Dollar Club had never heard of the Seventh-day Adventist Church, and some were moved to tears at the kindness of strangers. Two of the ladies were buying flowers for a woman whose husband had recently died and were extremely grateful for the unexpected thoughtfulness.
The team then hit the streets of downtown Waynesville and gave out more $10 restaurant gift cards. The recipients were surprised and thankful and asked questions about the team and their church. People just walking down the street highfived the team members. A few passersby even stopped their cars to find out what was going on. Incidentally, the mayor of Waynesville and the "First Dog" also enjoyed the Dollar Club's generosity.
Carolina | August 2018