BY Jane Moore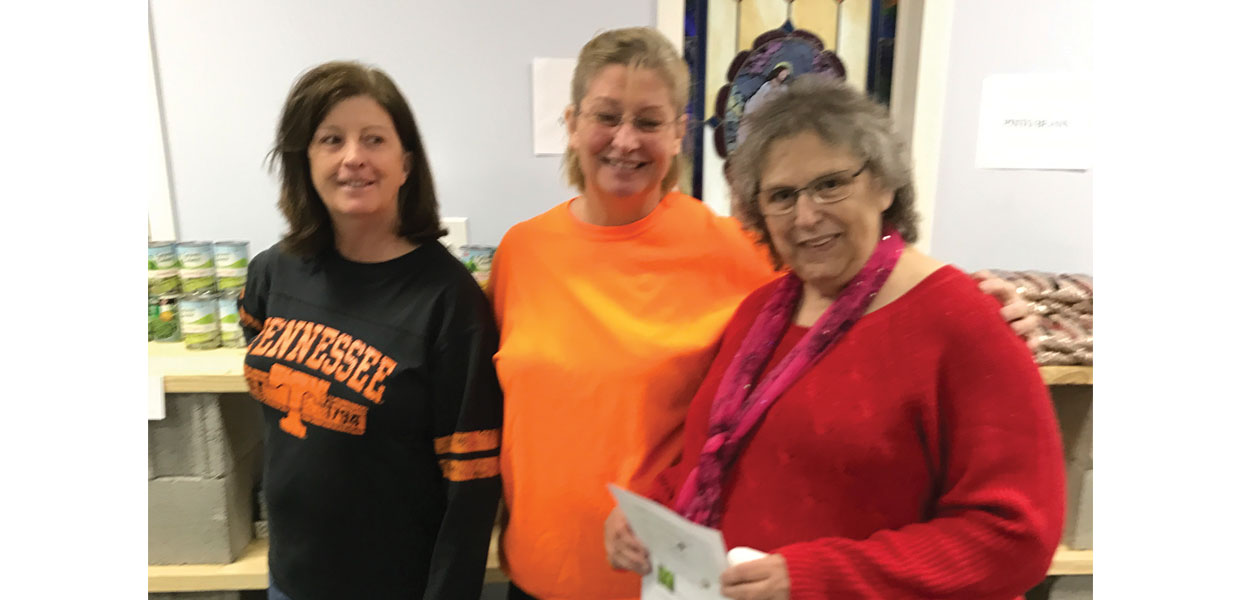 Coalfield Church members Patty Sexton, Teresa Baer, and Carol Gigante work with the food bank ministry.
Lonnie Cook
Each Sabbath, the children at the Coalfield, Tenn., Church take up an offering designated as missions for community children. Several years ago, according to Lonnie Cook, pastor, the Coalfield public school teachers invited his church and other local churches to participate in the school's Christmas for low-income students.
"I began pastoring the Coalfield Church in 2009, and I am amazed how God blesses our children's mission offering.
Treasurer Jerry Bentz turns it into a check for $1,000 to the Coalfield school's Christmas project every year.
The response from the teachers: "It is always a pleasure to see students with their new outfits, coats and shoes, toys, and other goodies. You made a difference again this year. That is certain. Thank you!"
The Coalfield Church also launched a "Hope for the Hungry" food community ministry on August 3, 2016. Danny Treece, the main organizer and food purchaser, said he appreciates the church's support with prayers, funds, and many hours of labor. "As soon as our monthly distributions are over, the Lord fills our shelves again. It doesn't take much to be kind — a loaf of bread, a jar of jelly, spreading love, making an impact for eternity."
In December 2016, 28 boxes of 938 perishable and nonperishable food items were picked up at the church by low-income families. Community service added new Bibles, literature, and new and used clothing. The congregation donated gifts to food ministry children, choosing names from an angel tree in the church foyer. A smiling 89-year-old member said she was so happy to have a part in showing love to children. Another member received a thankful phone call from someone saying they had never owned their own Bible.
Georgia-Cumberland | June 2017