Juanita Naylor and Jucinta Rome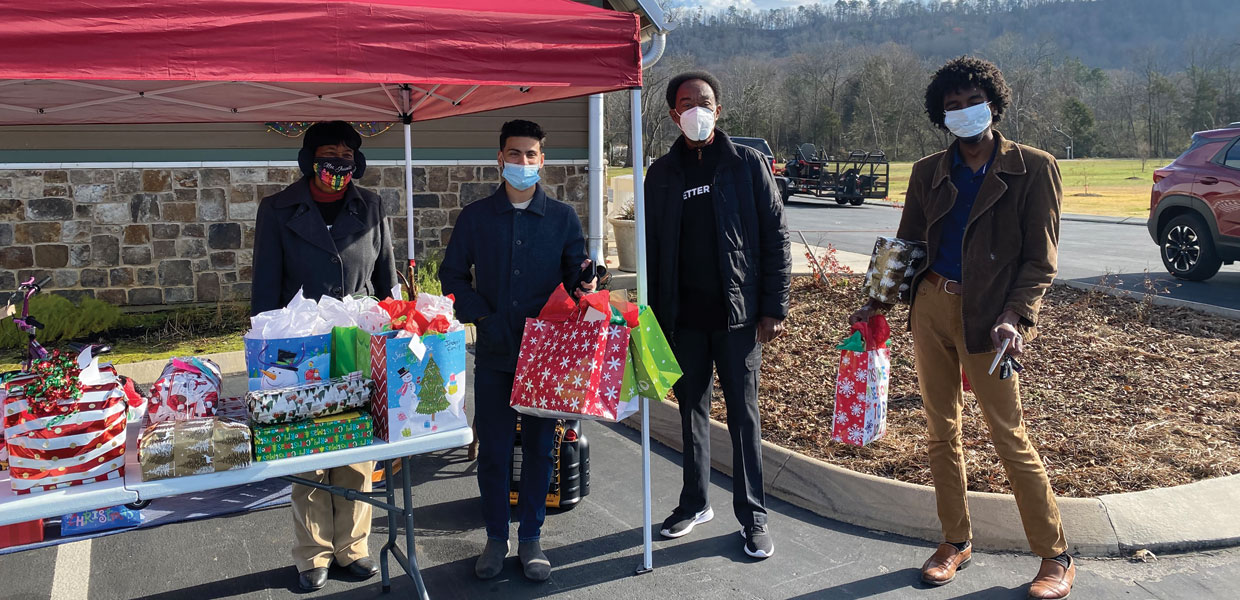 Last July, members from the Collegedale, Tenn., Church started "A Better Way," wanting to do monthly service projects for local children and their families. They gave Christmas gifts to 51 children.
Submitted by: Jucinta Rome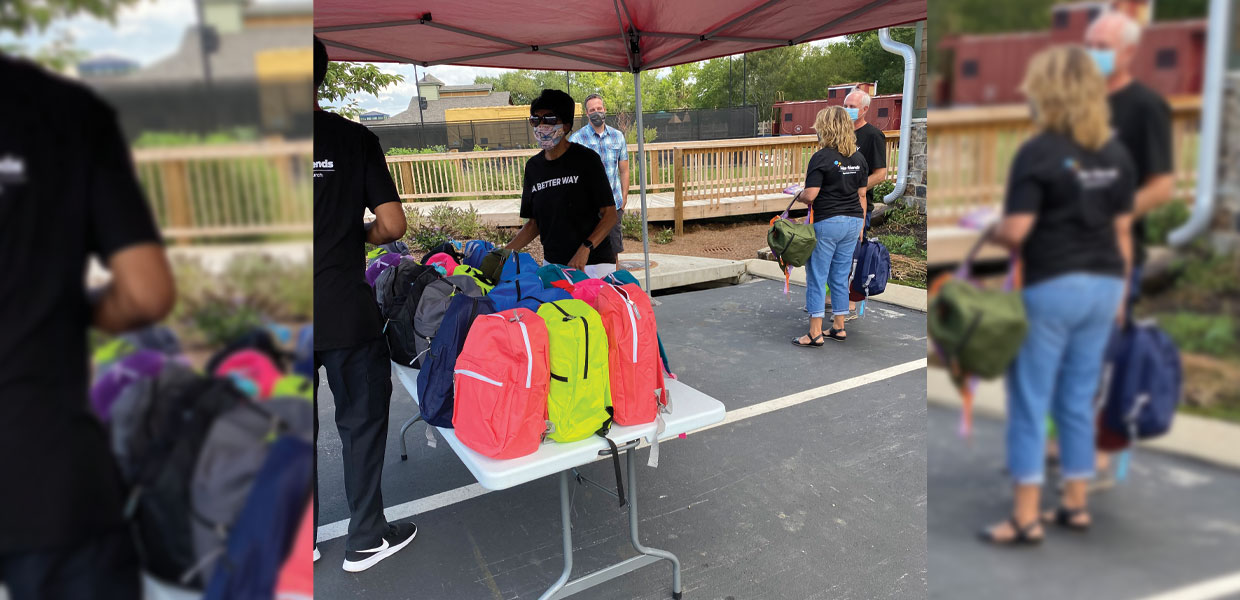 "A Better Way" members filled backpacks with school supplies last August. They help 45-50 children and their siblings in the local Collegedale area elmentary schools.
Submitted by: Jucinta Rome
Jucinta Rome, a member of the Collegedale Church on the campus of Southern Adventist Univeristy in Collegedale, Tenn., along with other church members, started a new outreach ministry in July 2020 called "A Better Way."
A Better Way's mission is to make new friends for God's Kingdom through acts of service.
In July they started doing monthly projects for children and their families who were impacted by the April 2020 tornado that struck the Chattanooga area as well as helping families who were impacted by COVID-19.
Even with the current pandemic, it is still the Church's mission as Christians to share Jesus' love with others. Those ideas are why members of the Collegedale Church decided to do just that. They did not allow the pandemic to stifle their desire to demonstrate the love of Jesus, but found creative ways to serve their community.
A Better Way is sponsored by the Collegedale Church Evangelism Department, and has provided monthly lunches for 45-50 children and their siblings who attend one of the local Collegedale area elementary schools. During the August service project they partnered with the Connect Worship Service, and donated 43 book bags filled with various school supplies. In November, A Better Way partnered with the local Publix grocery store to provide 19 boxes of food for families that the ministry curently serves. The staff at Publix were so impressed with the outreach effort that Publix donated a $25 gift certificate to each family.
With the support of the church's pastoral team, the women's ministries team, and several other church members, A Better Way ended the year providing 51 children with Christmas presents. They intend to serve the local community in a greater way during 2021, continuing to act as the hands and feet of Jesus.
Georgia-Cumberland | May 2021