BY Lynne Powell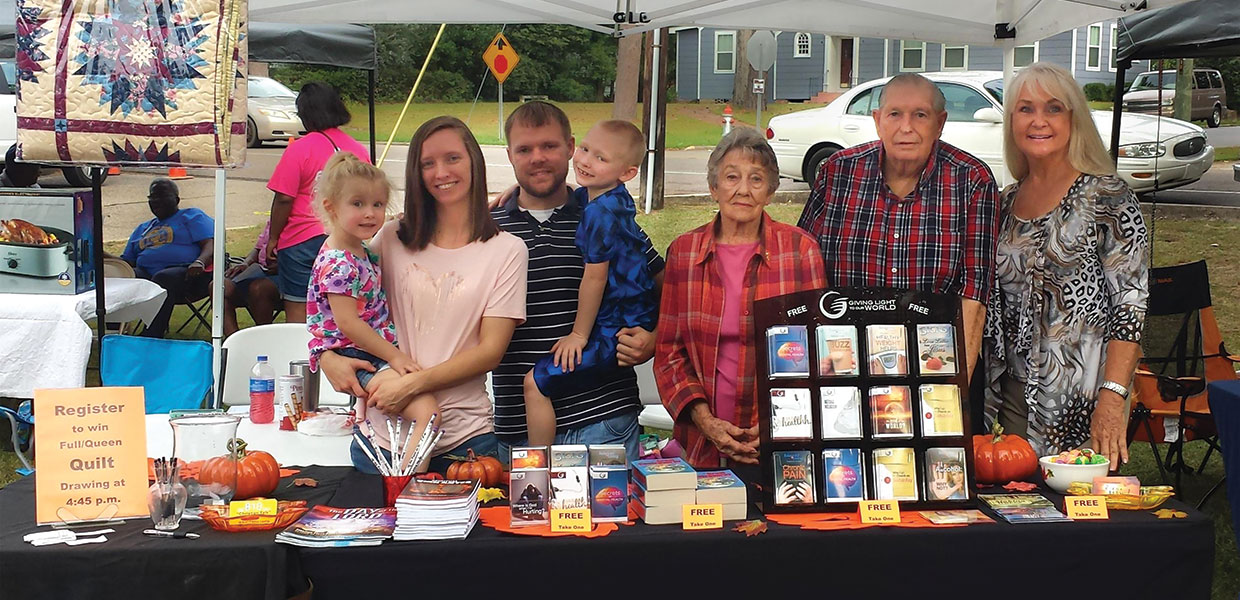 Participating in Heritage Festival booth were Payton Brazell (left); Shelby Brazell; Jimmy Brazell, pastor; Jacob Brazell; Wilda Powell; L.D. Hunt; and Lynne Powell. Participants not pictured include Michael Bogle and Al Gene Webb.
Duane Powell
The Columbia, Miss., Church participated in the Heritage Festival at Friendship Park on Sabbath, October 7, 2017, as a part of their community outreach. For a relatively small church, it remains very active in the community and uses events like the Heritage Festival to build a reputation of church involvement in their town. Some of the members have lived in Columbia for decades, and know many of the townspeople. Using this event as representatives of the church gives these members an opportunity to connect their acquaintances with a spiritual message.
Members passed out 500 After the Storm booklets, 200 Love Letter From Jesus tracts, WSJC Radio cards, Spiritual Vigilante books, and The Great Controversy. Additionally, the church also gave away "No Jesus, No Point" pencils, and the crowd favorite, 288 bouncy balls for the children.
Many registered for their quilt giveaway, which the church primarily used as an opportunity to talk to attendees as they slowed to fill out the form. Because of their participation in the festival, the church was able to answer many questions, make new friends, and present Jesus' truth to the attendees.
Gulf States | December 2017