BY Sonia Paul, Women's Ministries Director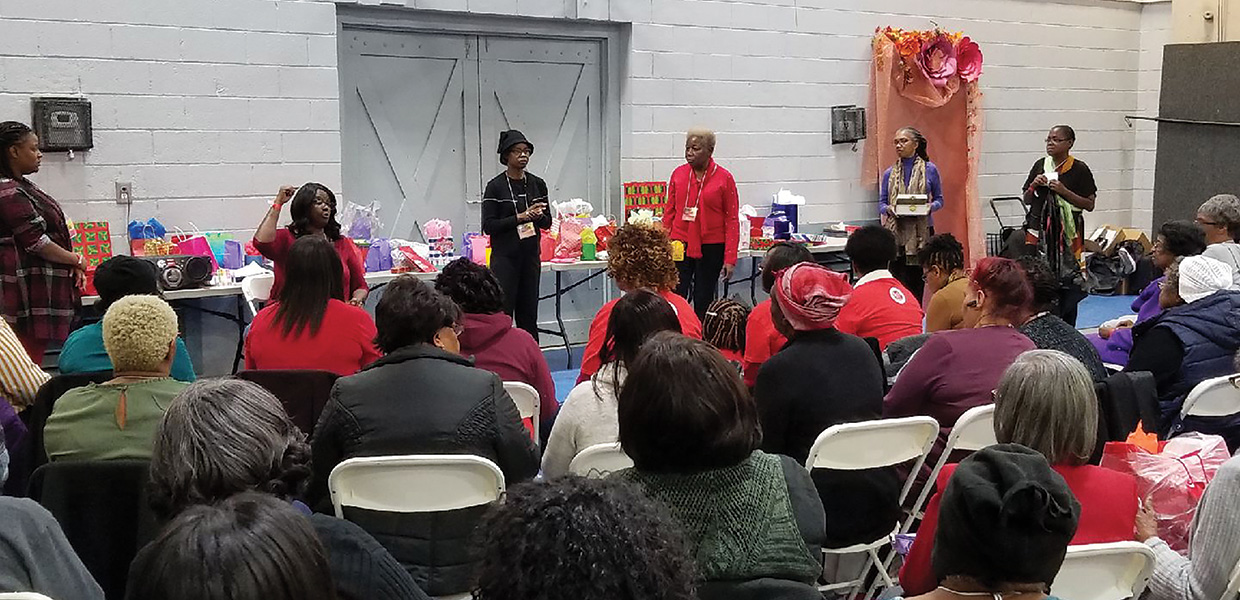 A ministry fair was the Saturday night activity.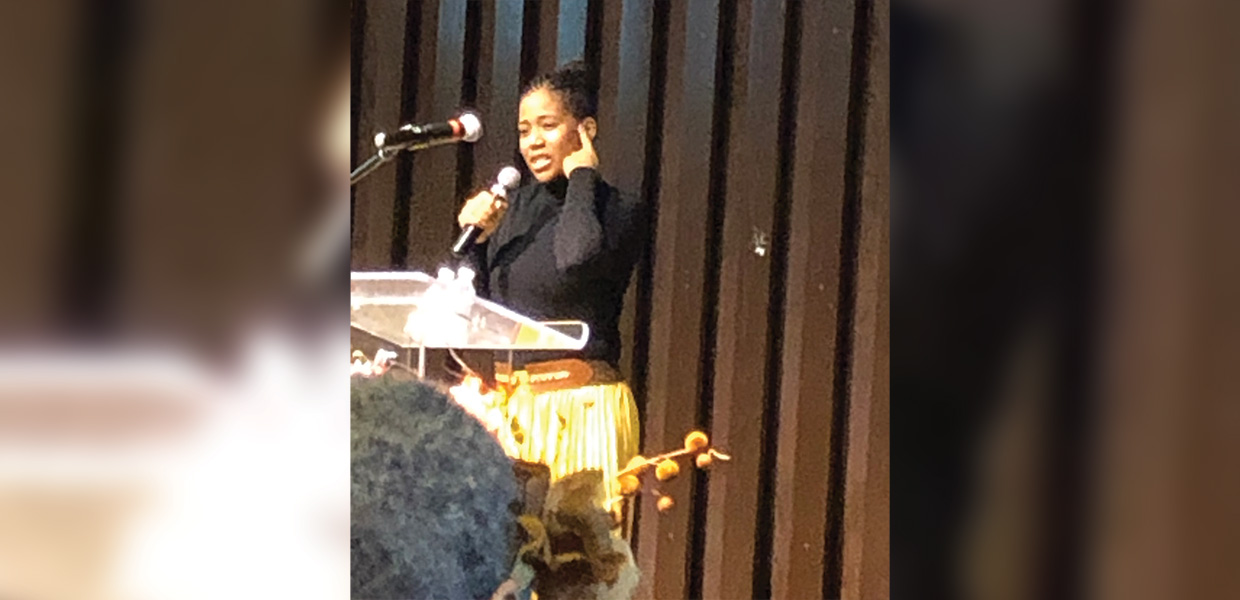 MyTonia Paul, guest presenter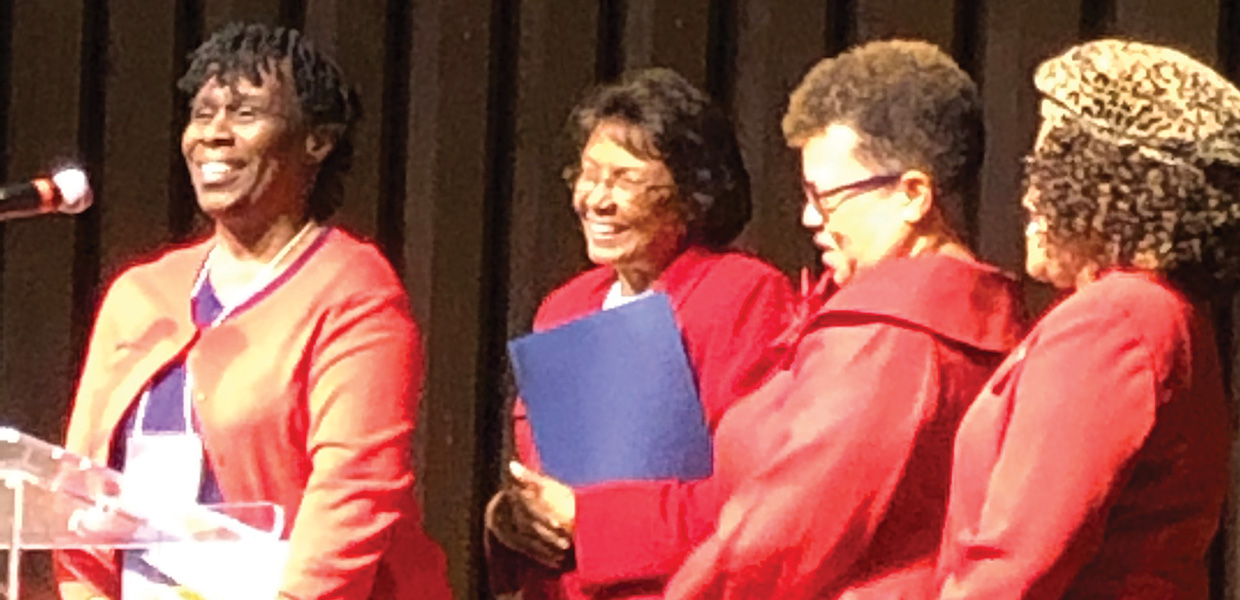 Sylvia Germany (at podium) received an award for 38 years of women's ministries service. Laura Smith, retired former Southern Union women's ministries director; Sonia Paul, South Central women's ministries director; and Shirley Scott, Southern Union women's ministries director, look on.
The South Central Conference hosted its 15th biennial Women's Retreat on November 15-18, 2018, at Cohutta Springs Convention Center in Crandall, Ga., themed "Commissioned To Serve." The theme encouraged the women to make a difference in their church community by getting involved in serving and meeting the needs of others in the simplest way.
Guest speakers were Nicole Brise', retired former women's ministries director at the Southeastern Conference; Bessie White, South Central Conference; Mytonia Newman, Potomac Conference; and Shari Loveday, who challenged the women to "Nail It!" when they returned to their church communities
The Thursday evening session began with opening speaker Nicolle Brise', who challenged the women to consider that "God Has a Vision for You." She encouraged the women to prayerfully seek God's vision for their lives.
Each day began with an early morning online prayer ministry, "Morning Manna," at 6 a.m., followed by a 45-minute brisk exercise, "Move It!" with coach Pruitt, celebrated health educator with Atlanta Public Schools, who also received the Michelle Obama "Move It Award" in 2015.
Seminars were titled in conjunction with the theme Commissioned To Serve, such as "Setting the Table While You Wait." Bessie White revealed a new "Approach to Bible Study: Parts I and II." A spiritual gifts inventory was conducted by Nicole Brise', who encouraged all to bloom where you are planted by reminding the women that they are gifted by the Holy Spirit, and that there is a ministry for everyone.
The weekend activities culminated with the Saturday night activity, "A Ministry Fair." A simple how-to displays of various ministry ideas were presented from Sunshine Seniors, a card-sending ministry; Lunch & Love, a ministry that provides weekly lunches to the homeless population; SPA Day, collecting hotel toiletries and distributing to the homeless; and Pop-Up-Boutique, adopting a public housing community and hosting a boutique of free/gently worn clothing and accessories. Each ministry was furnished with free take-home pamplets on how to implement the ministry.
Following the ministry fair, the women were excited as they selected/won gifts from Bessie's Bazaar, while being served hot dogs, popcorn, hot apple cider, and nachos.
The weekend's purpose was fulfilled in an effort of utilizing one's creativity and using it in service to the "least of these." By prayerfully using their talents and spiritual gifts, it was confirmed that there is a ministry for every woman.
South Central | February 2019