Anaya Miller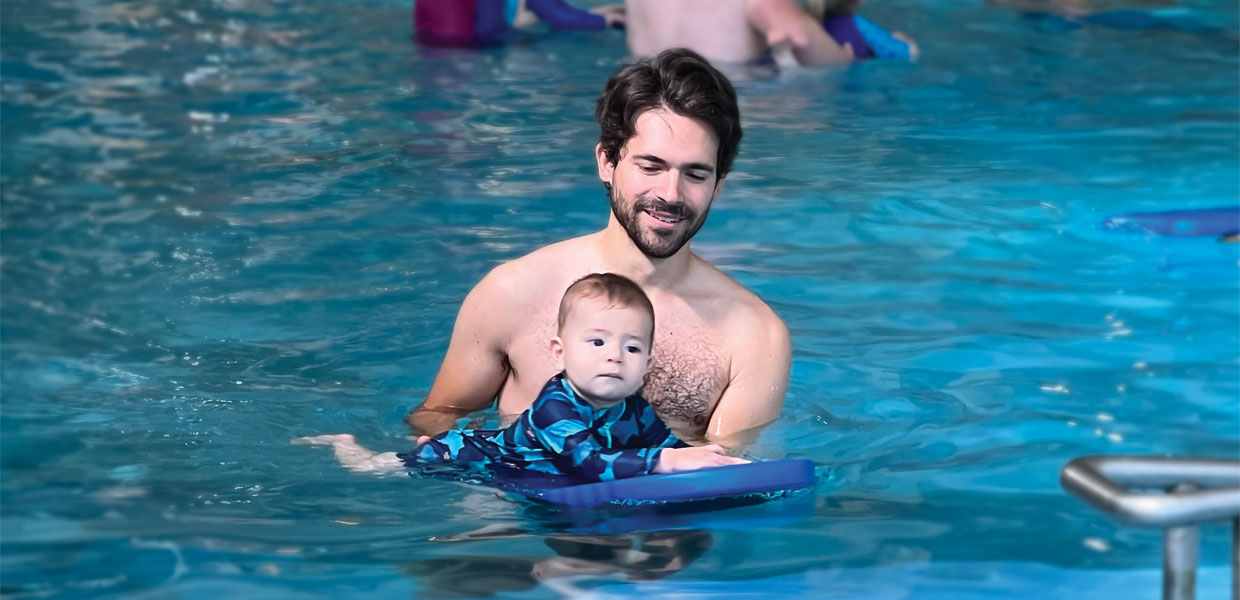 Brandon Cabos helps his son, Ross, during a summer swimming lesson at Southern.
Christina Cabos
Almost every summer for 40 years, cars full of children from the community have flocked to Southern for swimming lessons. This year, approximately 475 youngsters under the age of 15 participated in lessons.
Southern's School of Health and Kinesiology runs the summer program with help from many University and local academy students. Lilyann Adams, junior health science major and swimming instructor, loved the experience this summer.
"Getting to work with kids and play in the pool doesn't even feel like work," Adams said. "My favorite part is seeing the progress the kids make and watching them gain confidence in their abilities. It's a very rewarding job!"
Community parents frequently express their appreciation for the opportunity.
"Our son had a great experience taking swimming lessons at Hulsey Wellness Center," said Aaron Hall. "His instructors were consistently kind and knowledgeable. We highly recommend Southern's program."
Southern Adventist University | October 2022