BY Vanessa McCullum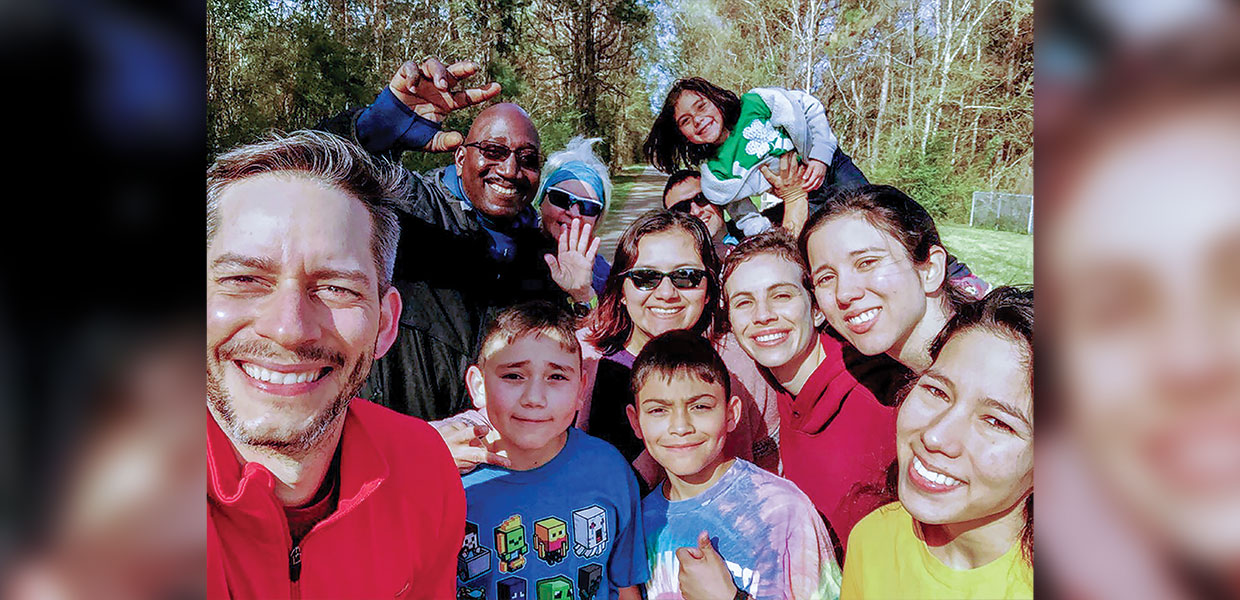 Both adults and children come together for the weekly "Move Your Body" walk, run, and bike group.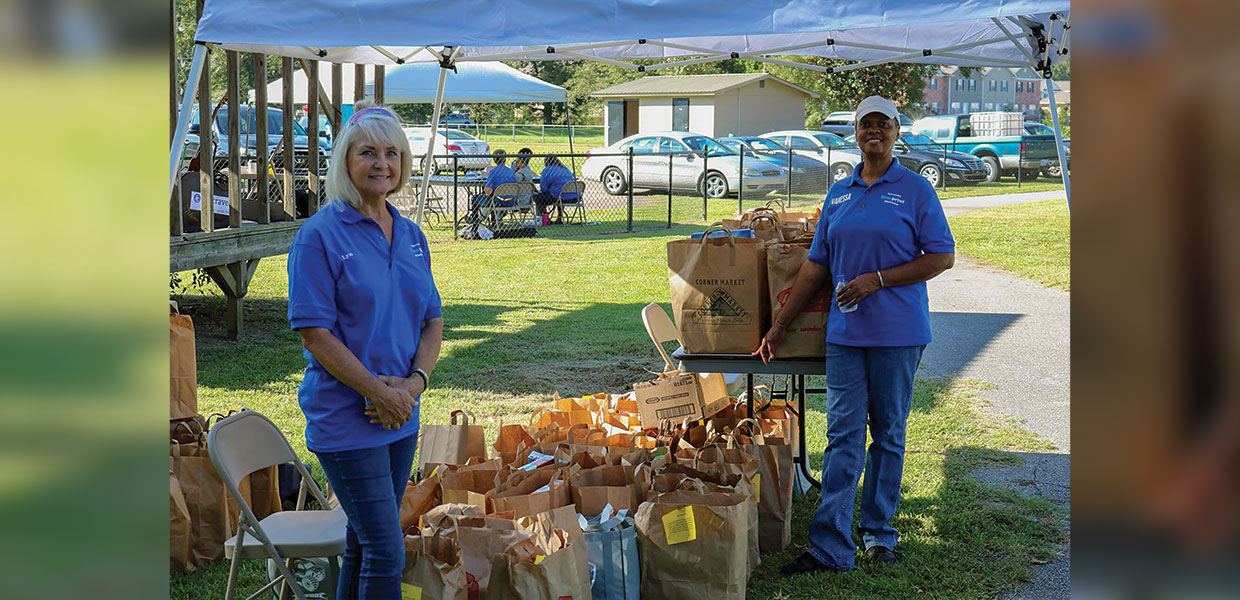 Lyn Powell (left) and Vanessa McCullum prepare to distribute bags of groceries.
In 2016, a local church outreach project named Adventist Blueprint Ministries was formed from the vision of Tim McCullum. The mission of the project is to bring all of the Adventist churches in and around the Hattiesburg, Miss., area together and work in unison for the community. The group travels the surrounding areas hosting block party/health fair events. These events cater to the relevant needs of the community.
So far, block parties have been held in Columbia, Hattiesburg, McComb, and Laurel, Miss.The ministry includes members from Bass Memorial, Ephesus, Elevate, Hattiesburg, Hattiesburg Hispanic, Columbia, South Columbia, Soso, and Ephesus (Meridian, Miss.) churches.
The most recent block party was Sunday, April 14, 2019. This event featured 11 booths with experts on health, diet, and finance. Adventist doctors, nurses, health educators, and a pastor, along with health experts who are not Adventists, participated in this community event. As participants proceeded from booth to booth, they earned marks on a community survey card. After they collected all of the available marks, they turned in the card to receive a free bag of groceries. Despite the storms that came through the day before, and the cold weather they brought with them, volunteers and community members were there in strength. Live music was performed by the Elevate praise and worship team, the Anointed Bodies of Christ, and a young soloist from an Adventist youth group. The community was served free hotdogs, chips, and water. Also, the children were able to enjoy a jumper, egg hunt with a twist, and other outdoor games. Door prizes were given away, including a free haircut, cookbooks, sandwich maker, basketballs, and even a new bicycle.
As a result of this event, 39 Bible study interests were submitted. These names will be given to the local Adventist church to follow-up.
Since its inception, the ministry has made approximately 320 contacts and given out more than 250 bags of groceries. In total there have been 200 people signed up for Bible studies, prayer, and other programs of interest, including financial management classes, parenting classes, exercise classes, healthy cooking classes, and more.
Additionally, the group has adopted the Fieldhouse, a homeless shelter in Hattiesburg, for men and women. Each year, before Thanksgiving, the group collects and donates new coats to the residents.
Continued growth from the ministry has also resulted in the "Move Your Body" walk, run, and bike group. This group meets Sunday mornings at the Longleaf Trace, a trail in Hattiesburg.
Gulf States | June 2019