BY Marcus Harden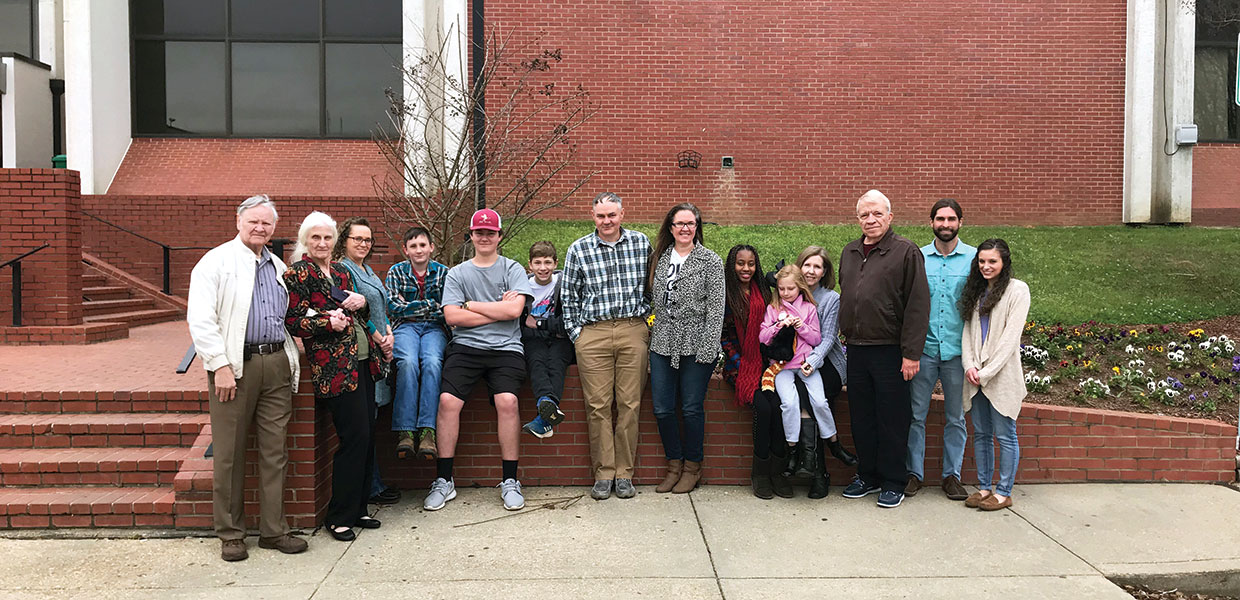 Church members worked together on global youth day to deliver gift baskets to local first responders.
Kimberly Stewart was going about some daily errands as she walked into an animal hospital that coordinates with the Brookhaven Animal Rescue League. Stewart was donating a leg brace made for dogs that she no longer needed. The receptionist thanked Stewart for the donation, and as she began to leave, the woman behind the desk asked, "Oh, are you one of those Adventists?" Stewart, surprised at the question, turned and responded, "Yes, I am a Seventh-day Adventist." "You brought a gift basket to the police department?" asked the receptionist. "Yes, we did," stated Stewart. The Brookhaven, Miss., Church had participated in global youth day just a few days before, March 16, 2019.
As part of their participation, the church organized and delivered gift baskets to the local police, fire, and sheriff's departments. They also visited and sang at a local nursing home. After Stewart answered the receptionist's questions, the woman stated, "Y'all are nice, Christian people," as she waved goodbye to Stewart. As Stewart shared the story of this positive encounter in her community, she stated that, "Being called a 'nice, Christian person' is the best compliment I have ever received!"
Although global youth day emphasizes special activities for a particular day out of the year, the goal is to encourage everyone to continue the simple, yet meaningful outreach on a regular basis. For Stewart and the Brookhaven Church, just a simple gift basket positively impacted their reputation in their community. Learn more about global youth day at www.globalyouthday.org.
Gulf States | May 2019