BY Shane Hochstetler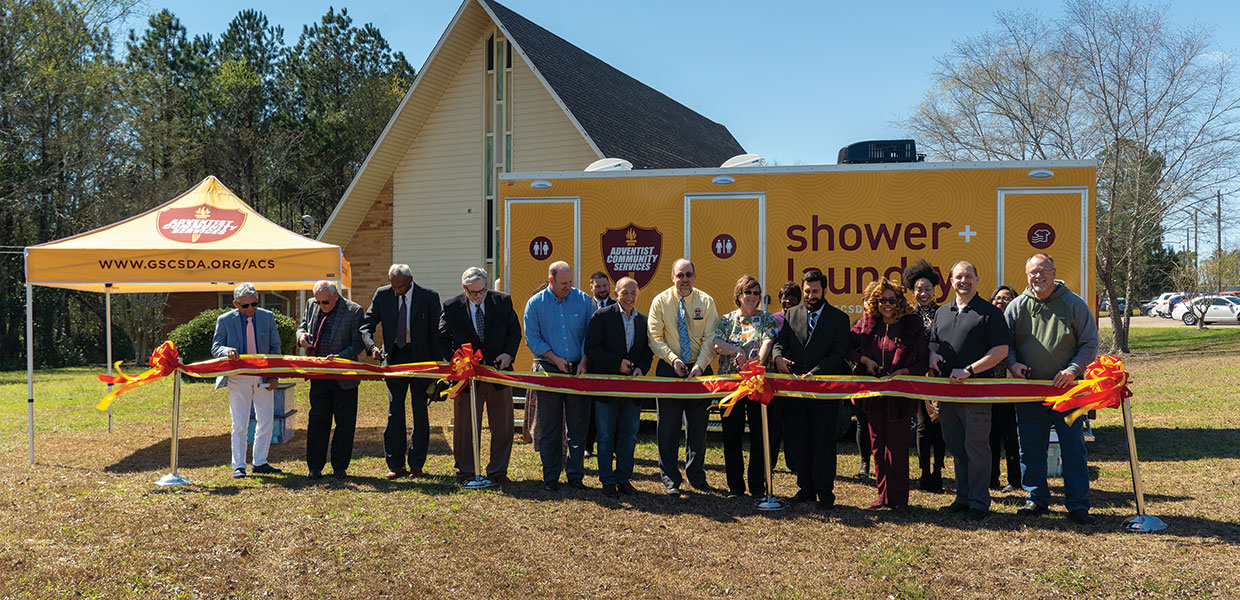 Community and church leaders, along with Gulf States representation, prepare to cut the ribbon on the new trailer.
Shane Hochstetler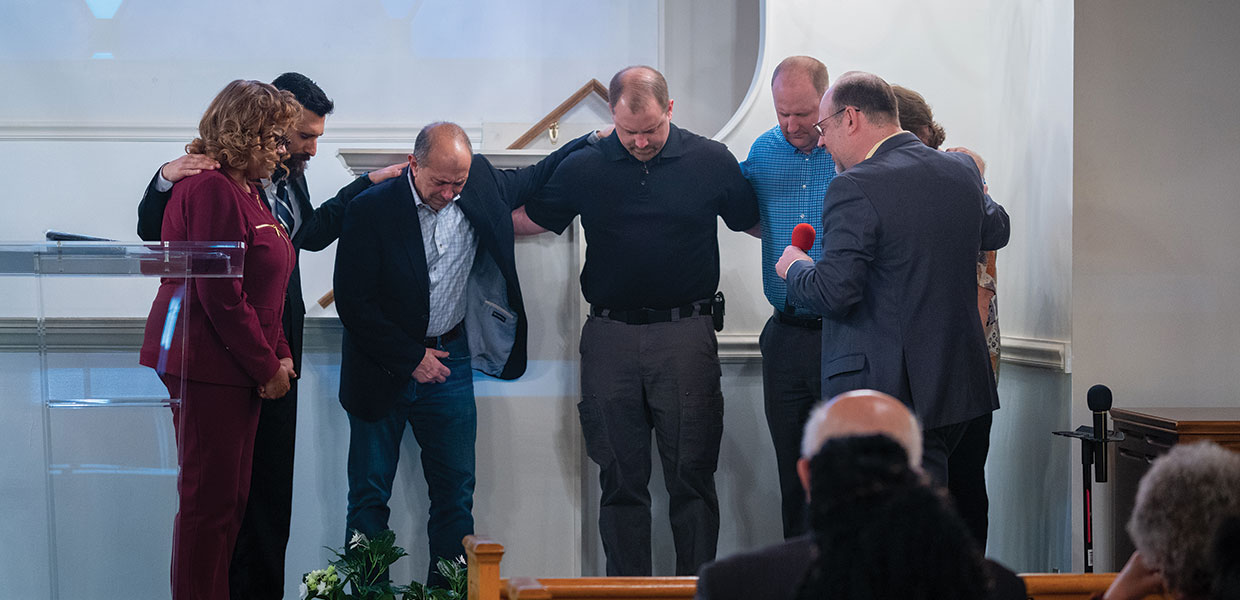 Rosaland James, left, local ACS director and event organizer, prays with the pastor and community leaders during the church service.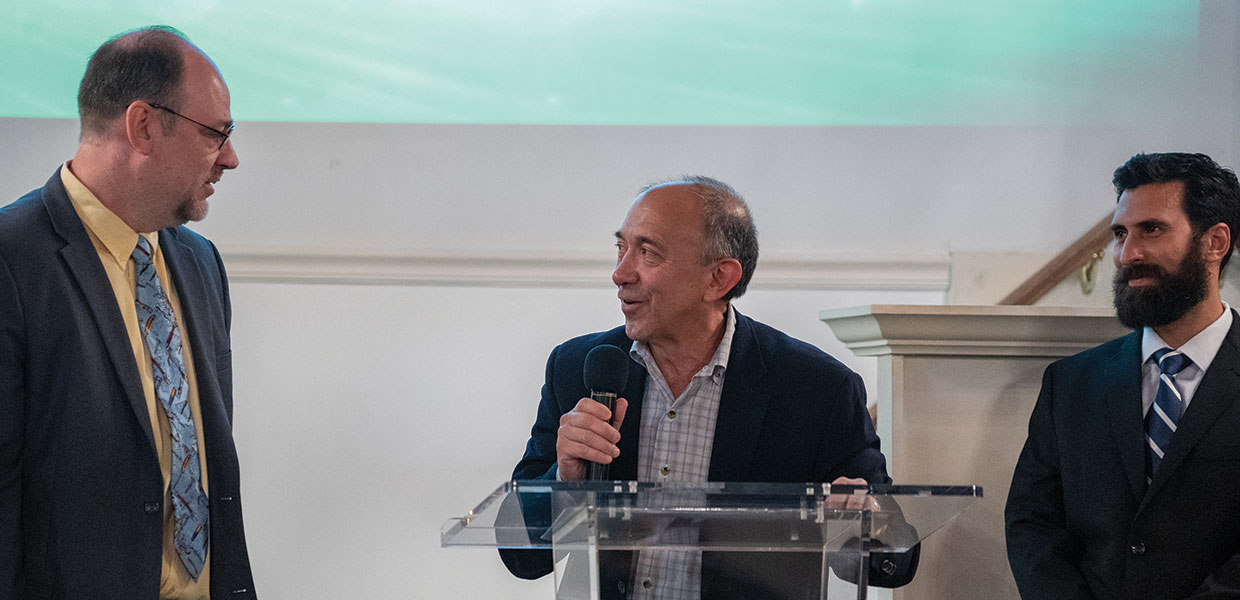 Mark Saliba, center, prepares to present Martin Fancher, left, with a certificate of acknowledgemnt from the city of Dothan.
Community leaders and church members gathered at Dothan, Ala., First Church on Sabbath, February 29, 2020, to celebrate the launch of the new Shower+Laundry trailer. The trailer is part of a new initiative from the Gulf States Conference Adventist Community Services ministry. The air-conditioned, 21-foot trailer has two full bathrooms and a laundry room with two sets of commercial washers and dryers. It also features a standalone generator with a 400-gallon water tank for remote operation.
The goal for the trailer is to have it deployed throughout the territory of the Conference, which includes Mississippi, Alabama, and the western portion of the Florida panhandle. The trailer will be utilized by local Seventh-day Adventist churches and their Adventist Community Service ministries. Potential use cases include offering showers, restrooms, and laundry facilities for homeless populations, or in response to natural disasters such as hurricanes or tornadoes.
During the Sabbath event, Mark Saliba, mayor of Dothan, offered encouraging remarks to the church and Conference on their commitment to the betterment of the community. Gary Griffin, chair of the Houston county VOAD (Voluntary Organizations Active in Disaster), spoke on the positive impact people can make when working together. Martin Fancher, Conference executive secretary and ACS director, received accolades from the local leaders in response to the engagement displayed by the Conference. Following the opening preliminaries, Fancher presented the sermon. After church, everyone was directed outside for the ribbon-cutting of the trailer. Local television news reporters were present to cover the event and interview Fancher for their broadcasts.
The trailer was made possible by partnerships with the Gulf States Conference, Adventist Community Services, the Southern Union, and AdventHealth. The vehicle was built by Comforts of Home Services, Inc., in Aurora, Ill. For more information and a video tour, visit www.gscsda.org/acs.
Gulf States | May 2020