BY steve haley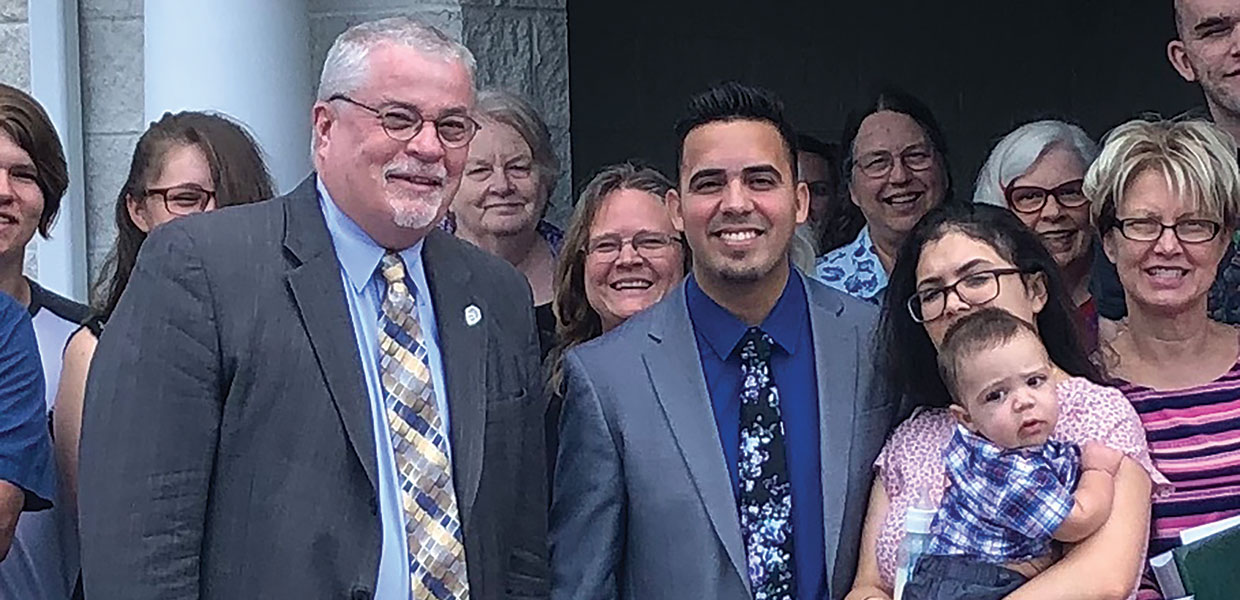 Steve Haley (left), Conference president, stands with the fourth newly hired pastor, Pedro Gonzalez, and his wife, Mely, and their infant son, Josue, on the occasion of his first Sabbath in his new district in Morehead, Ky.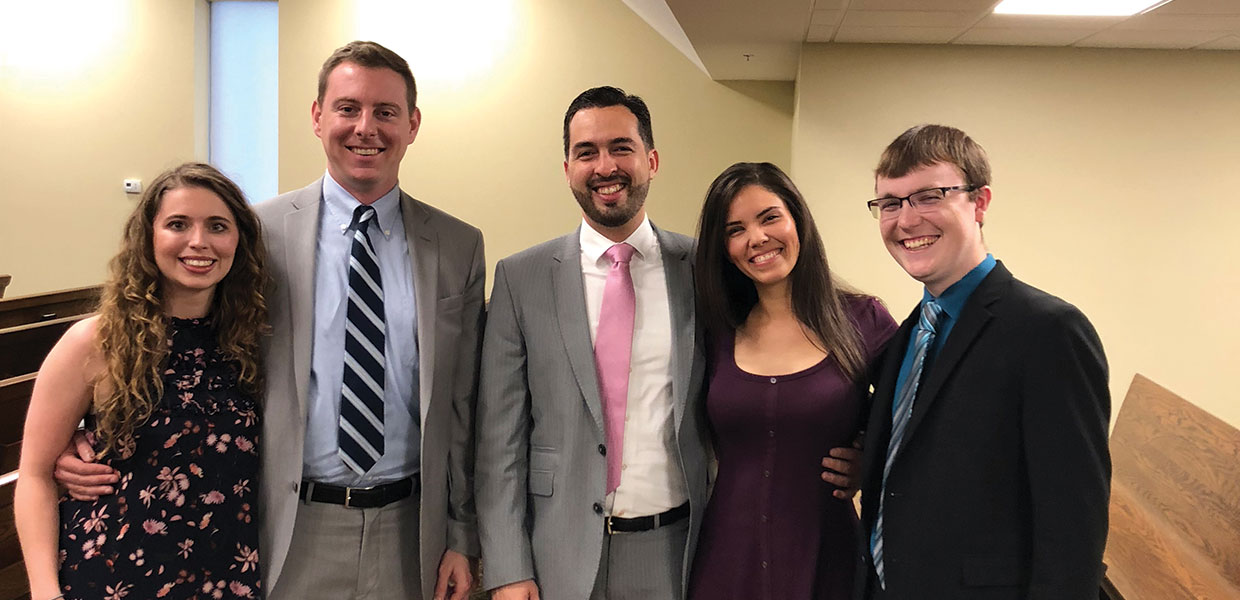 Pictured are three new Conference pastors: Izzie and Christopher Langston (left), assigned to the Columbia, Ky., district; David and Sandra Fagre, assigned to the Memphis, Tenn., Hispanic district; and Jacob Strang, who will be sponsored to the seminary this fall.
The Kentucky-Tennessee Conference is pleased to have recently made an unprecedented commitment to hire four new pastors, all of whom recently graduated from Southern Adventist University, Class of 2019.
The circumstances which contributed to this hiring decision arose from Southern's School of Religion hosting a Field School for senior theology students in the summer of 2018, and which was based in the metro Nashville, Tenn., community. As the students contributed their evangelistic efforts in various churches in the area, the Conference administration chose to take the opportunity to interview, reference, and observe the students as they served in support of the congregations they were assigned. Combined with experiencing the retirements of five valued and long-serving pastors, it seemed clear that God was providing for the pastoral leadership needs well in advance of recognizing the timely challenge to identify exceptional individuals for the churches.
Kentucky-Tennessee | July 2019