BY Shane Hochstetler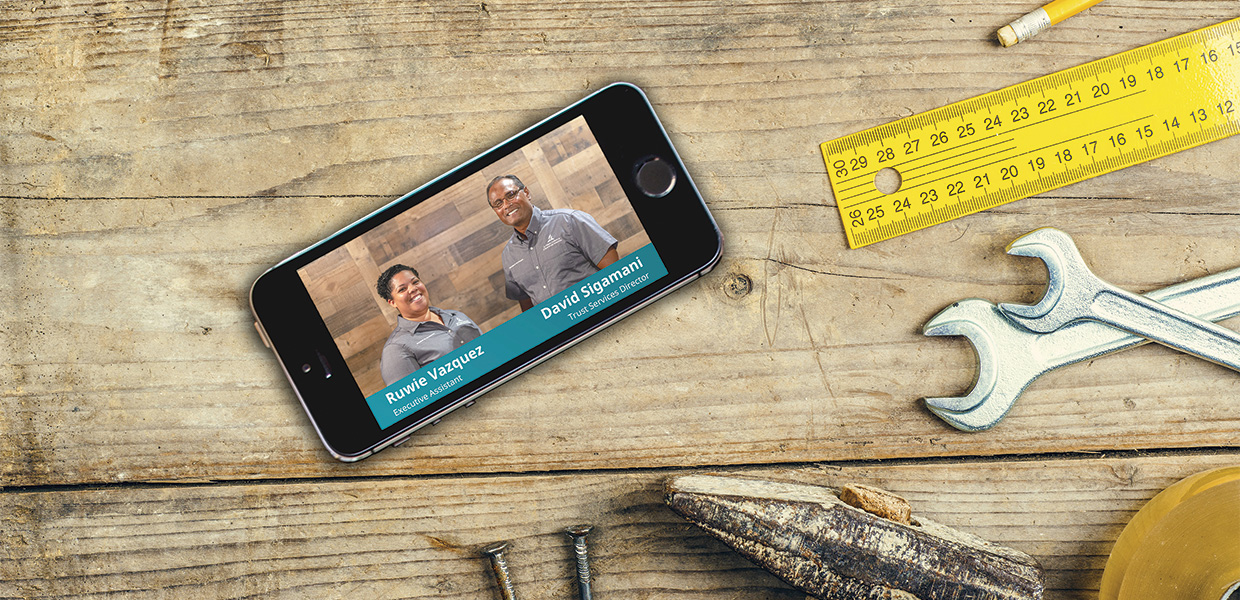 Constituents were able to watch the town hall meeting from any internet-connected smart device.
Constituents from around the Gulf States Conference used their phones, tablets, smart TVs, and other internet-connected devices on Thursday, November 29, 2018, to watch the Town Hall LIVE program as it was broadcast from the Conference office in Montgomery, Ala. Historically, Conference administration would travel around the Conference to present updates in person. This usually resulted in many days and hundreds of miles traveled to several districts throughout the territory. Once administrators were in these meetings, they could only present a portion of what was happening throughout the Conference, as many of the department directors weren't there to share specifics on their ministries. It also required church members to travel to a district church to attain the mid-term report.
Transitioning to video broadcasts, several Gulf States departments were able to share a pre-recorded message, summarizing their work for the last 2 1/2 years. Utilizing this format also provided a platform to house these video reports for viewing at any time. If a church member missed the live stream, they were immediately able to go to gscsda.org/townhall and watch the entire stream or pick and choose the specific report they wanted to see. These videos were also made available for download if a church or local member wanted to store them offline and share them with someone without an internet connection.
Reports from constituents were positive. Many were glad that they could watch the report from the comfort of their own home. One member stated, "Oh, I just watched the whole thing. It was great!" and later added, "Brian Danese's report helped me make a decision that was weighing heavily on me. [Seeing] where tithe goes was very interesting."
In addition to the video reports, written reports were printed and sent to every constituent's home leading up to the event. These articles were part of a special edition of the GSC Today magazine, and served as a promotion for the video event and Town Hall web page. Constituents were also given the opportunity to participate by sending in questions or concerns before the meeting. These messages could be sent via a form on the webpage, email, or a specially created phone number that could receive text messages and voicemails. Those that viewed the stream were also able to engage in the live chat on YouTube and Facebook live streams.
Gulf States | February 2019