Shane Hochstetler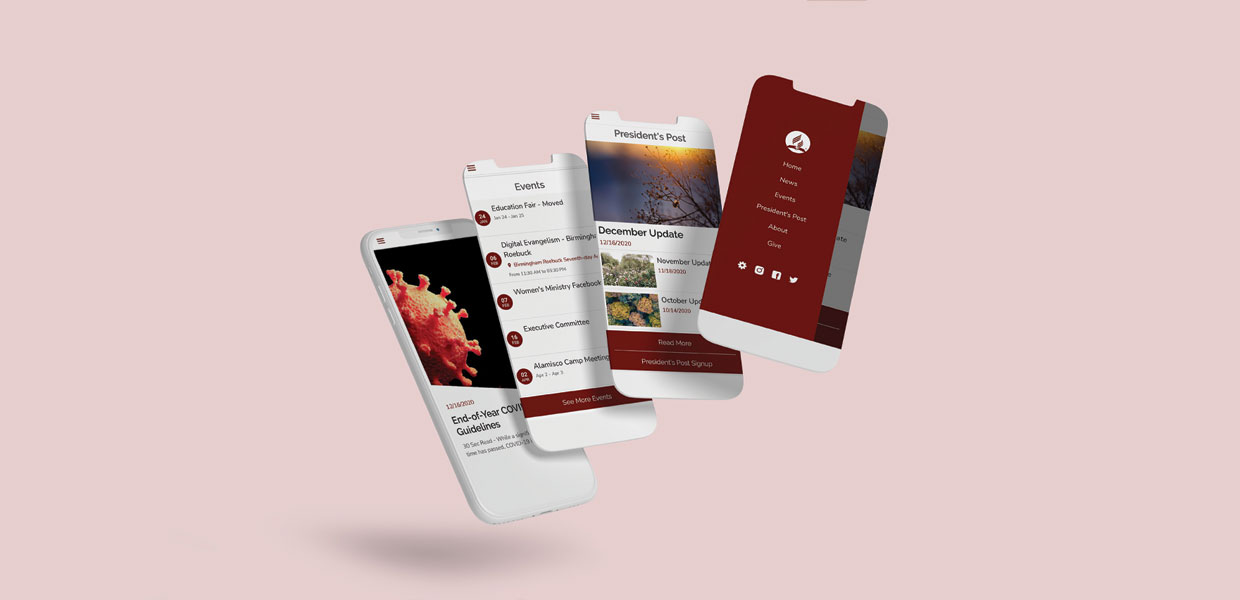 The new app is available on iOS and Android devices.
The Gulf States Conference Communication Department released a mobile application on the Apple app store and Google Play store on Wednesday, March 24, 2021. The app aims to provide Church members with a quick and easy way to receive the latest updates from around the Conference, and serve as a church directory and companion app for live events, among other things.
Development of the app began in late 2020 when the department was researching how to improve Church members' connectedness to the Conference as a whole. Despite efforts on social media, direct mailings to homes and churches, and video production, there were still too many members that were seemingly left out of the loop. What helps to make mobile apps more effective in getting messages across to the target audience is push notifications. While no one likes to be bombarded with useless notifications, an occasional update about something significant could be well-received. These notifications stay front and center on the device until acknowledged or ignored, helping the news to reach the people.
The app also features a Conference church directory, and will automatically show you which churches are closest to you based on your device's GPS location. Once you select a church, you can select a navigate option that opens your device's default mapping app. Another potential benefit to the location service option being enabled is to receive special notifications based on your location. Perhaps you could receive the digital version of the Camp Meeting program when you drove onto campus, or maybe receive an ACS Disaster Response request if you're in the area.
Tithe and offering is another feature built into the app, a couple of quick presses in the menu, and you're taken to Adventist Giving, where you can select your church and give online. The Communication Department hopes to continue adding valuable features to the app to keep Church members engaged and receptive to the notifications. Watch a video and learn more about the app at www.gscsda.org/app.
Gulf States | May 2021