PAOLA MORA ZEPEDA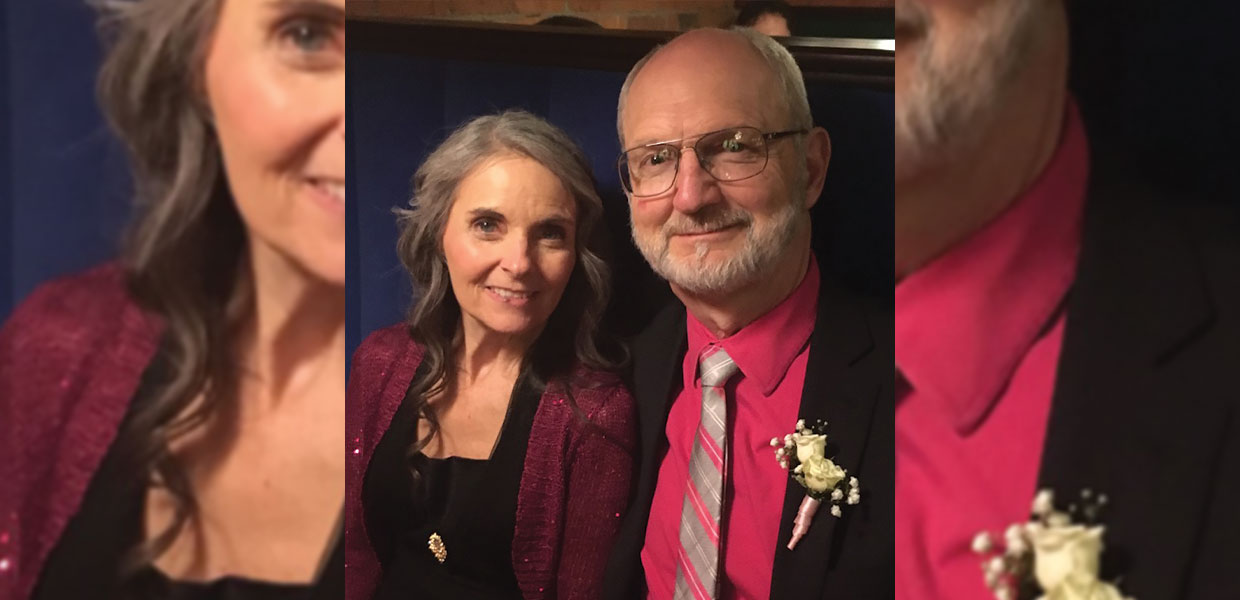 Steve Wilson and his wife of 41 years, Rhonda Wilson: Many were saddened to hear the news that the beloved Highland Academy dean passed away on June 16, 2021, after battling COVID-19 for four months.
Photo Courtesy of Rhonda Wilson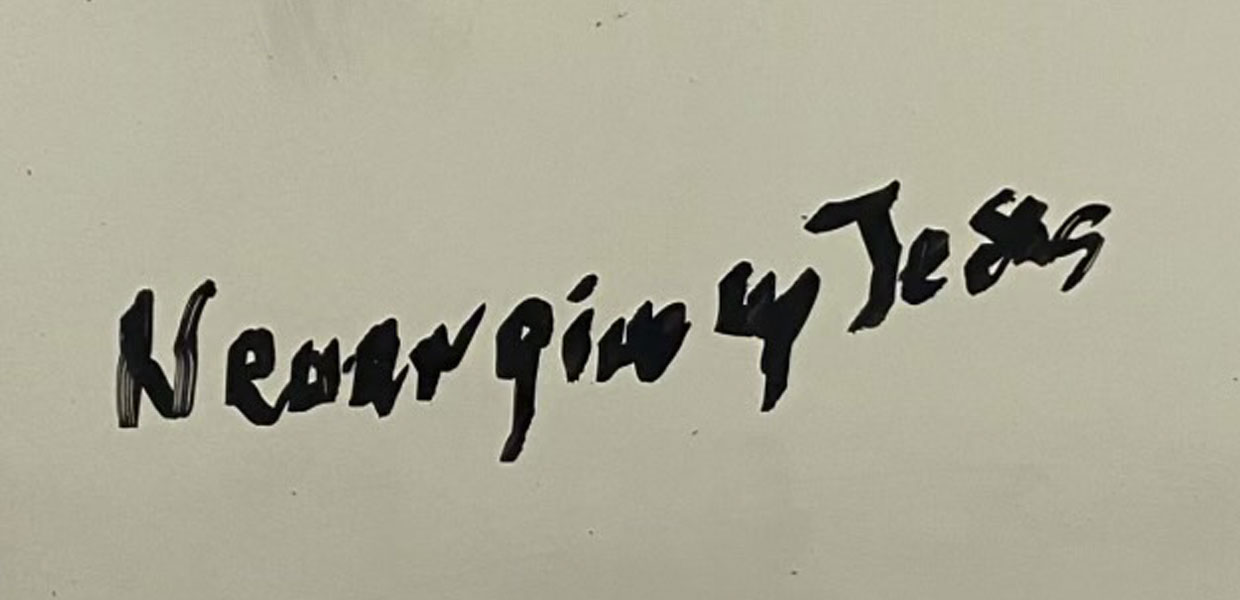 The handwritten note Steve Wilson wrote for the Highland Academy graduating class. Wilson was scheduled to speak during the senior consecration program, but was unable to attend due to his condition. The note, "Never Give Up Jesus," is what he wanted the class to remember.
Photo Courtesy of Rhonda Wilson
Family, friends, and students were saddened to hear the news on June 16, 2021, that Steve Wilson, Highland Academy dean of men, passed away after battling COVID-19 for several months. Those who knew Wilson described him as a loving man, caring teacher, and selfless friend.
"He knew no strangers," said Rhonda Wilson, his wife for more than 41 years. "He was friends with everybody, and he was helping people all the time."
Since the beginning of his career more than 40 years ago, Wilson taught in the Adventist education system throughout different conferences of the North America Division (NAD). In 2015, he was called to serve as the dean of men at Highland Academy in Portland, Tenn.
"[Wilson] was a joy to work with," said Chadd Watkins, Highland Academy principal. "He was a great mentor and friend to the students on campus. In fact, the students had a lot of nicknames for Steve … [like] Grandpa, Pop, Old Man, or things like that; those were all said in terms of endearment."
Many of Wilson's past and current students, like Gabriel Barreda, Highland Academy senior, have expressed condolences and have said they will miss the man who inspired them time after time.
"Dean Wilson was the wisest person I've ever met," Barreda said. "I could trust him with my problems, and he would always give the best advice. He was loving; and as I got closer to him, I consider him to be part of my family."
Wilson loved nature, gymnastics, and water skiing. But, his number one passion, according to his wife, was to bring souls to feet of Jesus. Wilson was scheduled to speak during the senior consecration program at Highland Academy on May 21, 2021, but when graduation weekend came, he was too weak to talk.
"I asked my daughter to ask him what he would want to tell the senior class of 2021," Rhonda Wilson said. "His words to them — he wrote on a whiteboard — were 'Never give up Jesus.' That was the life he lived. He never gave up on Jesus, never in his life."
Wilson' memorial service was held on June 26, 2021, at Highland Church. Kentucky-Tennessee Conference's Department of Education presented his wife with the Seventh-day Adventist Educator Memorial Medallion and Certificate of Service to honor Steve Wilson's faithful work in Adventist education.
Kentucky-Tennessee | August 2021