BY Peter S. Trzinski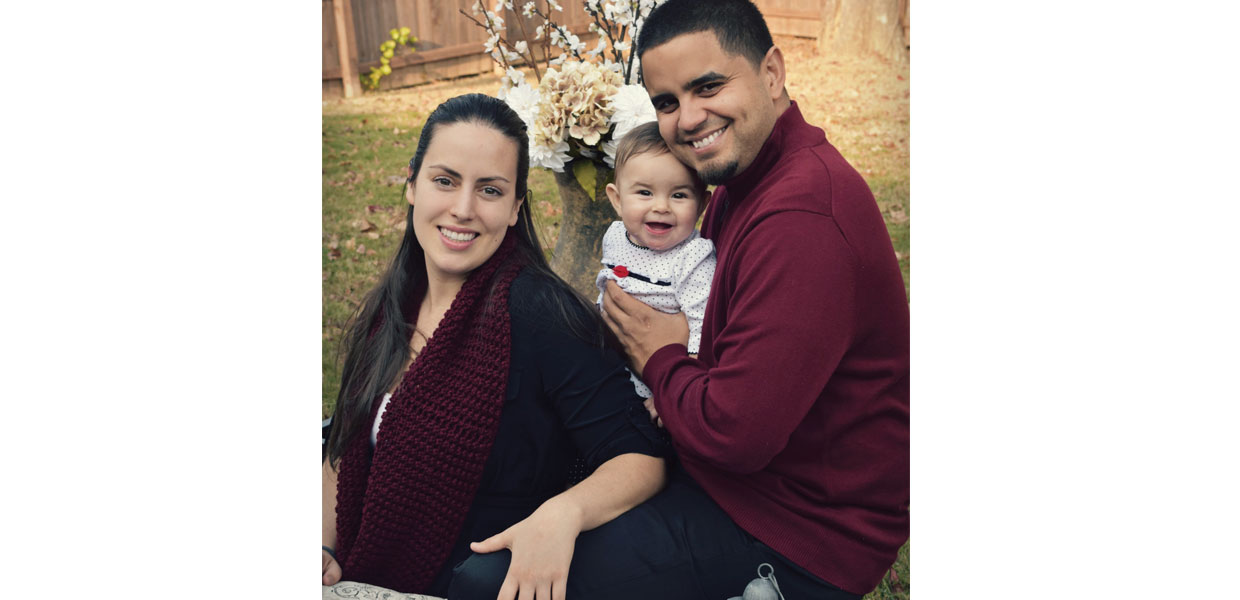 Tiphaine, Sofia, and Jay Rosario
Jay Rosario was ordained into the Gospel ministry on Sabbath, March 4, 2017, at his new church assignment in Panama City, Fla.
The church was just finishing an evangelistic reaping campaign featuring Gulf States Conference evangelist, Johnny Mosquera, and he held two baptisms from the campaign right before the ordination service. What a wonderful way to begin ministry in a new church! The morning started with a rousing Sabbath School feature hosted by Louis Torres, elder, who also was the speaker for the ordination services. It was indeed a high Sabbath witnessed by many, some coming from as far away as London, England.
Neville Peter who has appeared multiple times on 3ABN was the musical guest, and his songs of "Take My Life and Let It Be," "People Need the Lord," and "Here Am I Lord," reverberated throughout the sanctuary. Peter's gift of music was offered later in the day to the church and neighborhood in a concert in the church's sanctuary. His rich tenor voice was appreciated by all, and to see God bless him with the gift of music impressed many, as Peter is legally blind, and he plays without the aid of written musical compositions.
The Gulf States Conference president, David O. Livermore, along with members of his administrative team, were there to perform the ordination, and challenged newly ordained Rosario, along with his new church and all in attendance, to minister unto others using the method of Christ as the blueprint to really achieve any lasting efforts in soul-winning.
After his baptism in 1999, Rosario sensed a call to dedicate his life to spreading the Adventist message. In the year 2000, he started working as a literature evangelist while at school in central Florida, and continued canvassing in the summer in south Florida. After graduating from the Mission College of Evangelism in 2001, he served as a Bible worker in New York City and then all over the country. In 2008, he was called to serve as a pastor in the bay area for the Central California Conference. After six years of ministry there, the Lord providentially opened the door for him to join the Gulf States Conference.
Rosario's ministry would be incomplete without his wife, Tiphaine Rosario, who has travelled with him all over the world to places such as China, Dubai, Canada, Europe, and Australia as guest speakers. They met in 2010 in Spain at a youth conference where Jay was a speaker, and a friendship blossomed between them. Originally from western Europe, Tiphaine Rosario finished her undergraduate studies in applied languages from Liverpool John Moore's University in 2010. She also holds an M.A. in translating and interpreting from the University of Westminster in central London. They were married in 2013, and last year received their greatest blessing to date, when they welcomed their baby daughter, Sofia, into the world. After serving in ministry for several years, he finished his B.A. in theology from Cary Bible College in California. He is currently completing a M.A. in pastoral ministry from the Seventh-day Adventist Theological Seminary at Andrews University in Berrien Springs, Mich.
Gulf States | April 2017