BY Ellen Francisco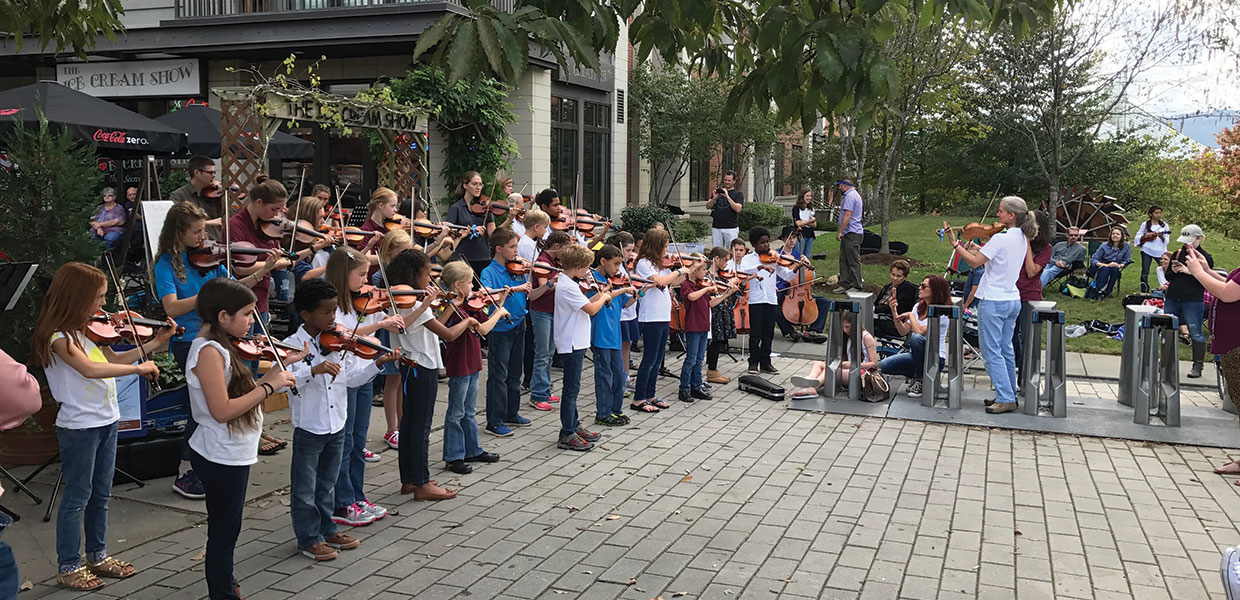 For 12 hours, 82 musicians took turns making music for a good cause.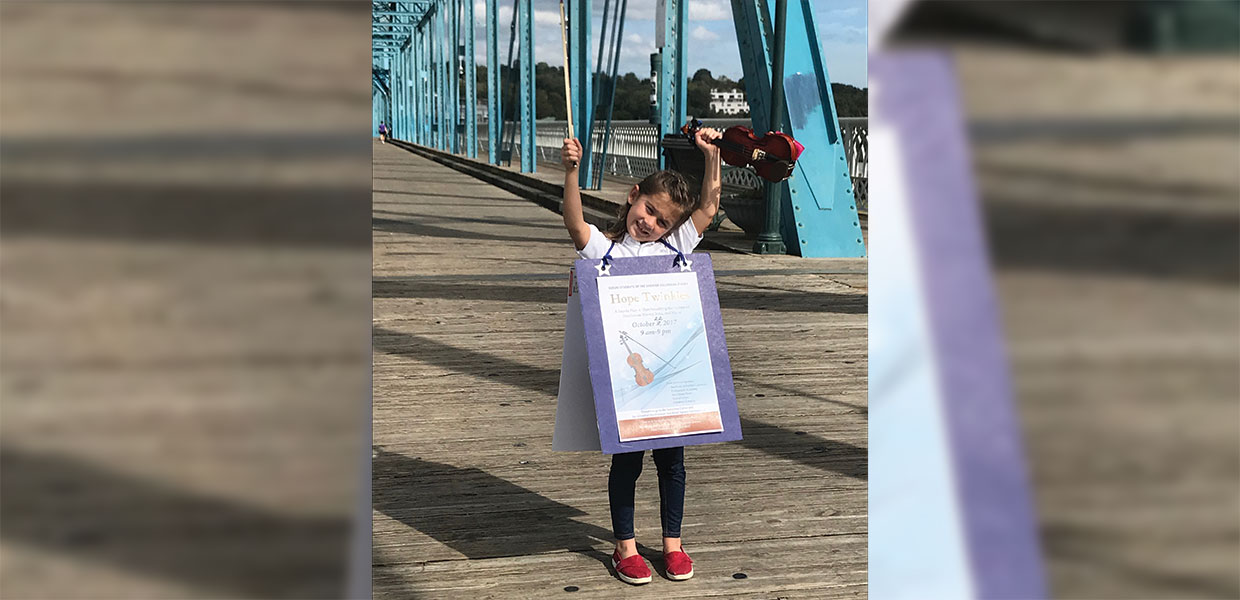 Several of the tiniest music students walked the Walnut Street Bridge with their violins, serenading listeners, and encouraging them to donate.
With the ongoing need for assistance in hurricane-devastated regions, young people continue to find creative ways to help. Southern Adventist University faculty, students, and alumni joined the Suzuki Strings for the Greater Collegedale School System in a play-a-thon, raising $4,596 for hurricane relief on October 22, 2017.
Standing in downtown Chattanooga, Tenn., young violinists, violists, and cellists took turns performing for 12 hours, alone and in groups. The youngest participant was 2 years old! Parents, grandparents, teachers, and friends also joined in. That Sunday, 82 musicians took time to make music together, totaling 84 playing hours. One young man, age 9, took the prize for the longest playing time — more than four hours throughout the day.
Co-organizers Ellen Francisco, adjunct professor at Southern, and Tami King, director of Suzuki Strings, were overwhelmed by the turnout. Students and instructors from eight different studios across Collegedale and Chattanooga joined in.
"What started as a studio recital alternative became a gathering for a variety of musicians, a real meeting place for kids from all over the area," Francisco said.
The participating studio teachers included three Southern alumni and two Southern professors; a number of current Southern students also took part.
The students raised funds by asking sponsors to make pledges for every quarter-hour of music played. In addition, passers-by found open violin cases ready to take their contributions.
"These students need to know their music has a purpose," King said. "Since the play-a-thon, I have seen a marked improvement in their attitudes toward music, and their desires to share their music with others."
The funds raised were contributed to the hurricane relief efforts of the Samaritan Center and the Adventist Development and Relief Agency.
Southern Adventist University | December 2017