BY Mark Sandoval, M.D.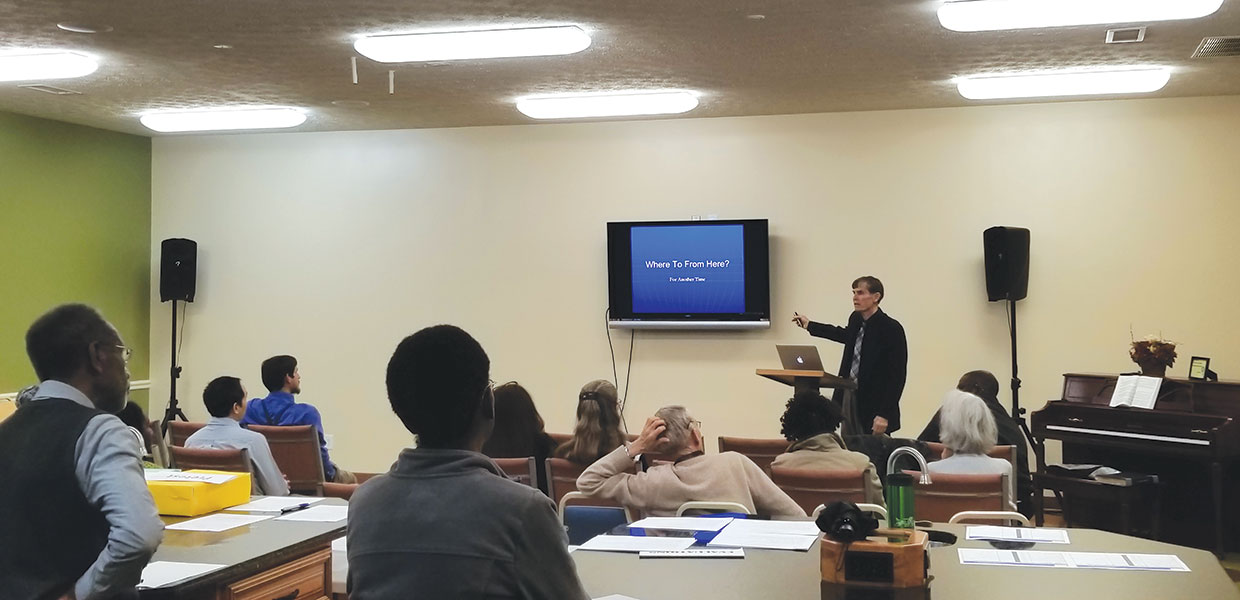 Scott Grivas, M.D., presents one of the classes for the continuing education program.
Healthcare providers in the Southern Union can now receive continuing education while learning how to apply lifestyle interventions and natural remedies in the treatment of their patients. This is a result of a new partnership between Uchee Pines and Loma Linda University Health.
Ervin Davis, M.D., of Healthy Lifestyle Choices Global Institute, has joined with Uchee Pines Institute to offer the lifestyle interventions with Natural Remedy Therapies Conference on Uchee Pines' campus. This seminar offers continuing education credits to physicians, nurses, allied health professionals, and non-health-related professionals (teachers, pastors, and others). This program is available twice a year, in February and August.
Healthcare providers from inside and outside of the Southern Union met at Uchee Pines, February 13-16, 2019, to earn 14 hours of continuing education credits while learning about dietary interventions in chronic kidney disease, changing genes through lifestyle, the power of plants, and treating high cholesterol naturally, among other topics.
There was also a strong spiritual component to the seminar, as Scott Grivas, M.D., shared with the group about the development of the health message in the Adventist Church. Various speakers also shared testimonies of how the Lord called them to a specialized work of combining their medical skills with the proclamation of the Gospel message. All enjoyed being educated and inspired while at the same time earning continuing education credits.
More information about these continuing education programs is available at www.ucheepines.org.
Gulf States | July 2019