BY shawn shives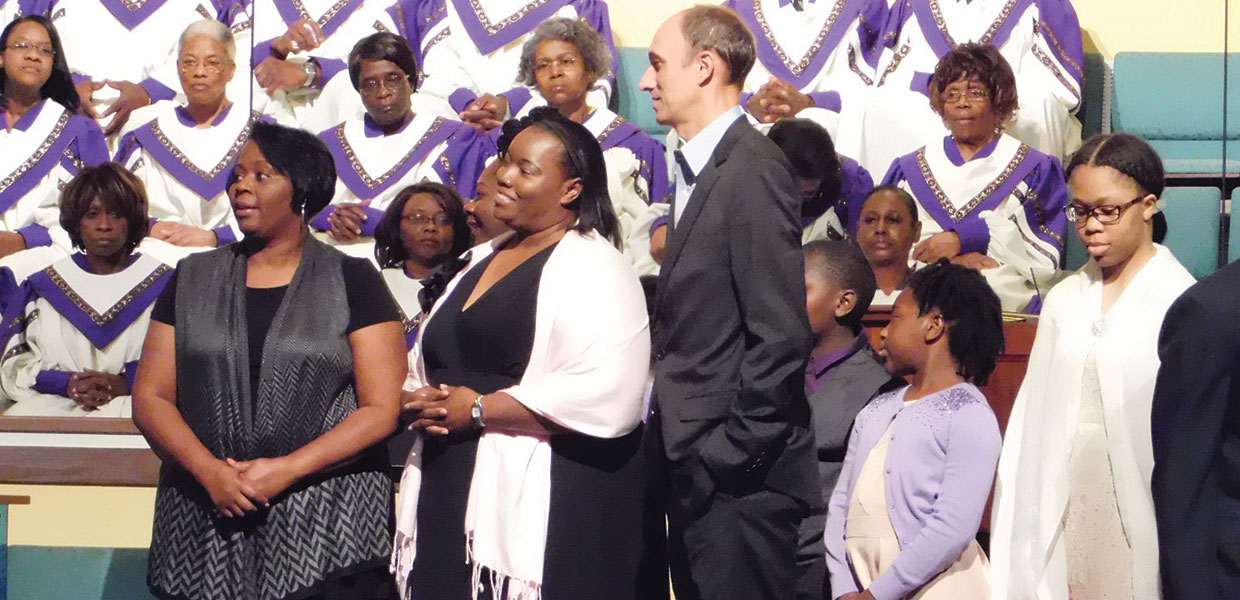 The Conyers, Ga., Church took time to recognize those who serve their community in April.
The Conyers, Ga., Church held Community Guests Day on April 29, 2017. They awarded citations of appreciation to six church members and one organization for serving the local community.
These six individuals represent hundreds of members serving in many community projects at the Conyers Church. Awards included the Community Service Department for distributing more than 375,000 pounds of free food to the community; the Youth Department for feeding hundreds of residents at an extended-stay hotel quarterly; the Men's Ministries Department for performing home maintenance on Sundays for widows, elderly, and the disabled; the Education Department for running a free General Education Development (GED) program, which helped 40 people; the deaconesses for cooking hot meals weekly for the elderly and sick; the Bags-Of-Love Department for preparing 1,800 handmade bags with essentials and toys for children removed from their homes; and the Women's Ministries Department for fundraising and purchasing hundreds of gifts for needy children for Christmas. An award was also presented to the vice president of programing of the Atlanta Community Food Bank for partnering with the Conyers Church.
In addition to gifts, guests were also given free Bible studies and their own private instructor. There were two requests for baptism, and several for Bible studies.
Georgia-Cumberland | July 2017