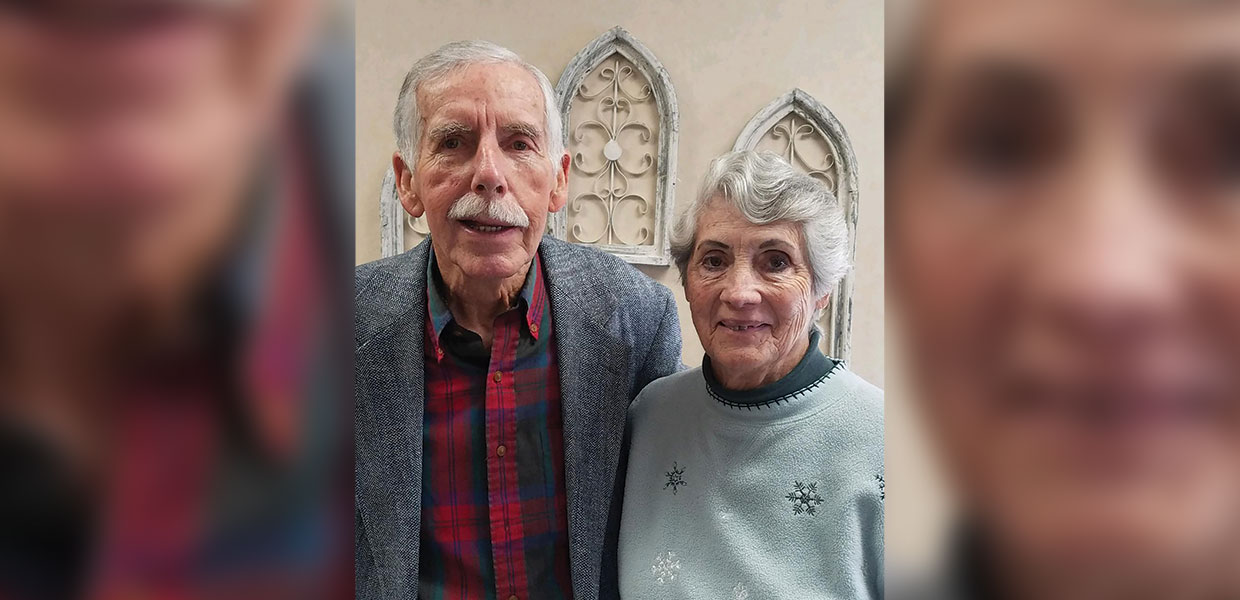 Richard and Vonda Cook
Submitted by: Pamela Lassiter
Richard and Vonda Cook celebrated 65 years of marriage on April 3, 2019. Richard served 20 years in the United States Air Force. In Tucson, Ariz., they came into the Adventist Church. Upon Richard's return from Vietnam, he and Vonda became Pathfinder directors. They spent four decades in Pathfinder ministry.
They moved to Cleveland, Tenn., in 1974, where Richard was employed at Bishop Baking Company for 22 years. Vonda was a stay-at-home mom, working a few years to help with tuition.
They are parents of six children, Jeff (Dianne) Cook, Pamela (David) Lassiter, James Cook, Janice (Jim) Mechling, Eric Cook, and Patricia (Clay) Micklewright. They have 16 grandchildren and 18 great-grandchildren. They find joy in spending time with their family, and travel as much as possible.
Georgia-Cumberland | May 2019