by Richard Cecere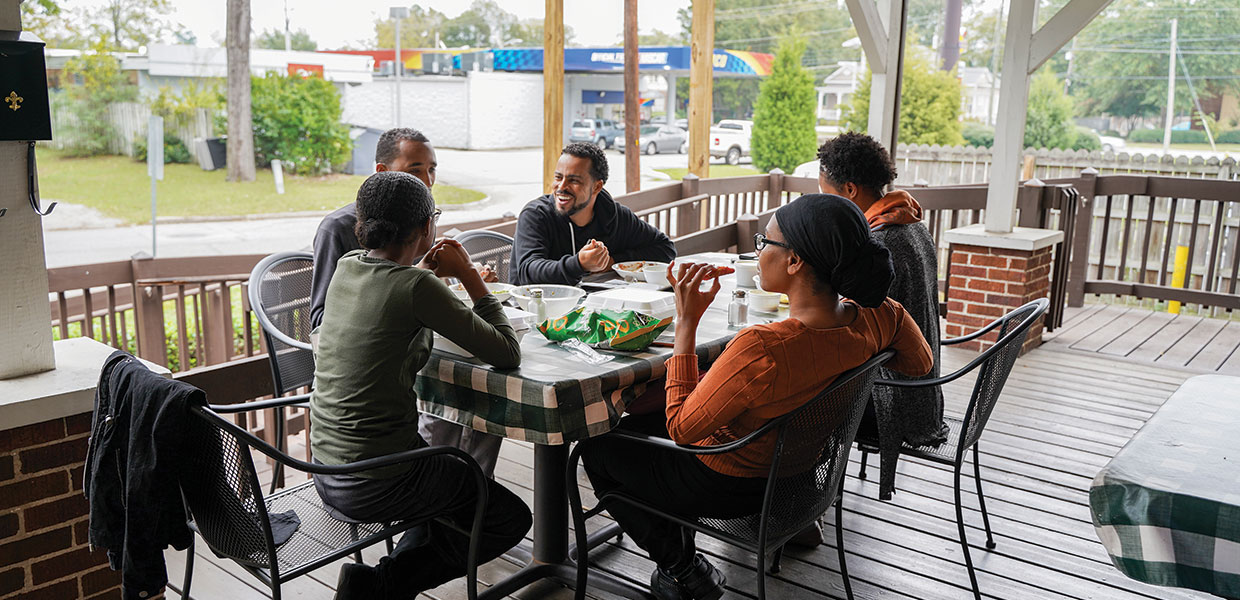 Country Life Natural Food Store and Vegan/Vegetarian Restaurant in Columbus, Ga., started 50 years ago. They offer a wide variety of food options, and a 55-item salad bar. In 2018 they served 35,000 meals.
Kimberly C. Kodimer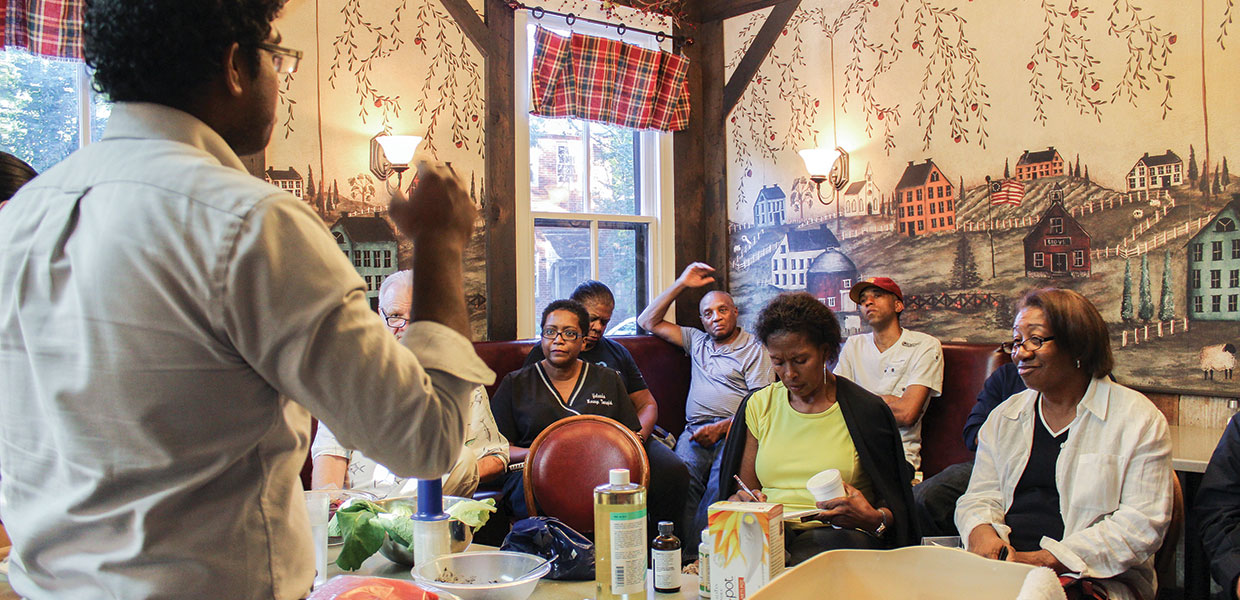 Country Life serves the community through a variey of public programs, including Lunch n' Learn and Dinner with the Doctor. County Life serves about 1,000 people per week, and was named by local residents as the city's "Best Health Food Store" and "Best Health Food Restaurant" for multiple years.
Kimberly C. Kodimer
Country Life Natural Food Store and Vegan/Vegetarian Restaurant in Columbus, Ga., celebrated 50 blessed years of service last October. This outreach ministry was launched in the mid-1960s, after physicians Calvin and Agatha Thrash grew dissatisfied with the results they were seeing in their practice, and began to search for natural methods of helping the sick. As a first step, they opened a small store that would carry the items and serve the foods that they were learning would help people regain their health.
Today, they also operate a restaurant that seats 44 inside and 10 outside. A different entrée is offered each day, along with several sides, soups, and vegan desserts. In 2018, they served more than 35,000 meals.
The store now fills four rooms of the house and carries more than 4,500 items, including a full room of supplements, herbal teas (more than 300 varieties, including culinary spices), and essential oils. A second room contains packaged foods and health and beauty products, including various items with the Uchee Pines label, such as bar soaps, salves, lip balms, tinctures, lotions, bath salts, and deodorants. A third room offers more than 200 varieties of bulk and bagged foods (most being organic or certified chemical-free) and perishables (frozen foods/nondairy items). A fourth room features snacks and literature, including vegan cookbooks, books, encyclopedias on natural remedies, and a large selection of titles on spiritual health, including the Spirit of Prophecy.
"We offer a comfortable, homey atmosphere that people enjoy returning to, in some cases daily," says store manager Richard Cecere. "Many of our patrons have become not merely customers, but honorary family. We've celebrated recoveries, graduations, and children's successes with them, and also mourned loss and relocation."
Throughout its history, Country Life has served the community through various public programs, including Lunch n' Learn, Dinner with the Doctor, a screening of Forks Over Knives, and participation in city government health fairs. Country Life also offers a large variety of free pamphlets and magazines on health, and a naturopathic doctor/herbalist is available by appointment for consultation. Active and retired military personnel are eligible for a 10 percent discount.
Staff volunteer Stephanie Hamilton appreciates the immense blessing she has received from her time at Country Life. "The hours spent every day in this ministry are never unfruitful," she says. "I have learned here the happiness that comes from serving others. This is really the most fulfilling time I've ever had in all my life."
Store manager Cecere believes one of the ministry's greatest strengths is that, on any given year, "we use more than 50 different volunteers to staff our store and restaurant, mostly from countries all over the world."
Country Life is a nonprofit ministry, staffed by volunteers and trainees from Uchee Pines Institute who are doing mission service. Country Life also offers on-the-job training courses in retail management and restaurant management.
Georgia-Cumberland | April 2020