Roberta Hubert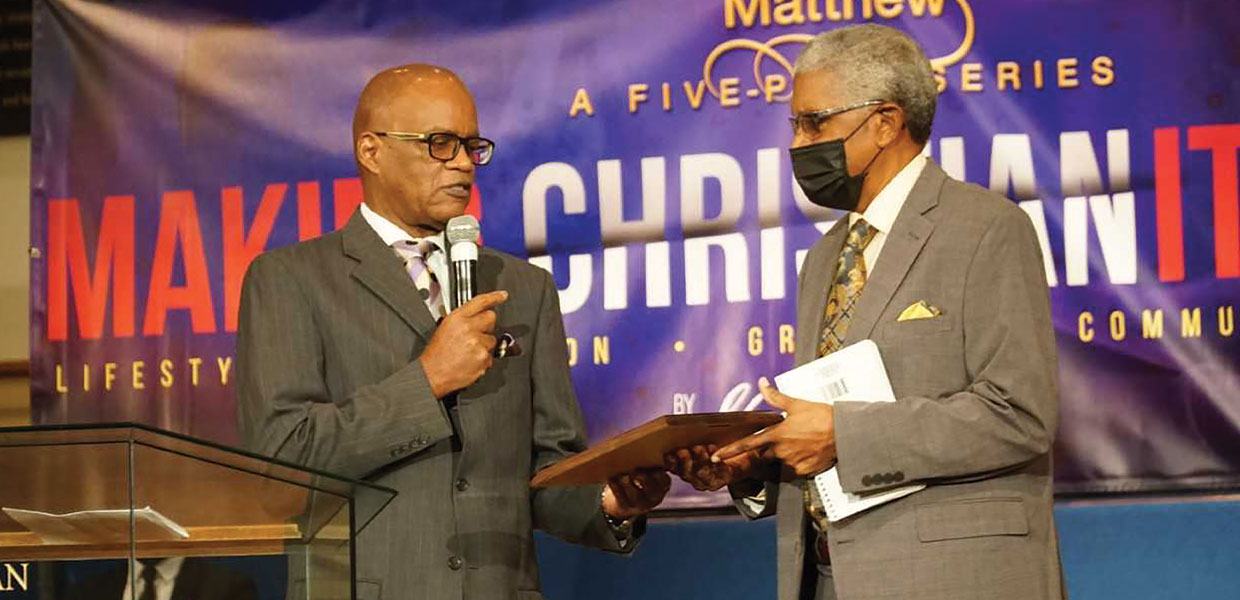 Gregory Saunders (left), associate pastor of Berean Church, presents "The Christian Service Award" to Michael Tompkins.
Michael and Betty Tompkins, members of the Atlanta Berean Church, were awarded "The Christian Service Award" by the senior ministry of the church because they are the epitome of Christian service.
The couple goes about quietly providing much needed services to the members and others in need of help inside and outside of the community. The Tompkins take it upon themselves to seek those who are in need of service. They provide meals, purchase clothing and other goods, clean homes for the disabled, visit those who are lonely, provide care for those without others to care for them, and many more acts of kindnesses not known.
There are numerous people who are unable to get to a facility where food is distributed. The Tompkins take this to task to make sure food gets to these individuals.
This husband-and-wife team seek to bring joy and happiness into the life of many downtrodden people. They are the ones you think about what Jesus said in Matthew 25:35-46.
The Tompkins unselfishly give of their time, talents, means, and selves in caring for the aged, disabled, homeless, and lonely without seeking any recognition themselves. They are true Christians in service for God.
South Atlantic | February 2022