BY jay roberts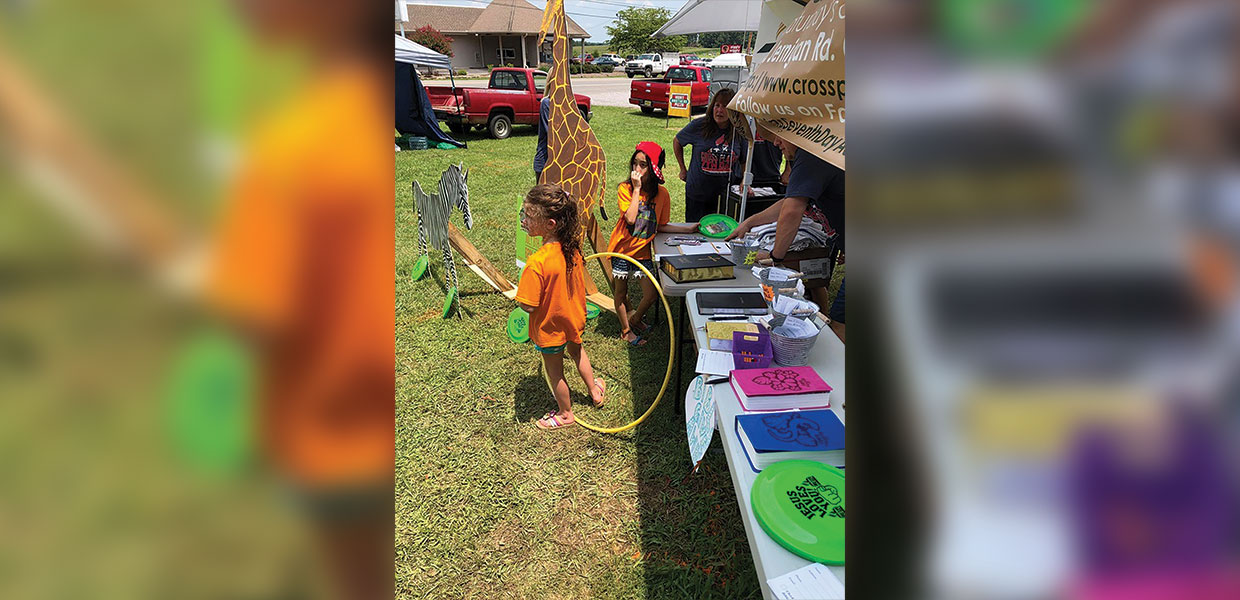 Cross Plains, Tenn., Church members recently held a community-wide "Trash and Treasures" yard sale.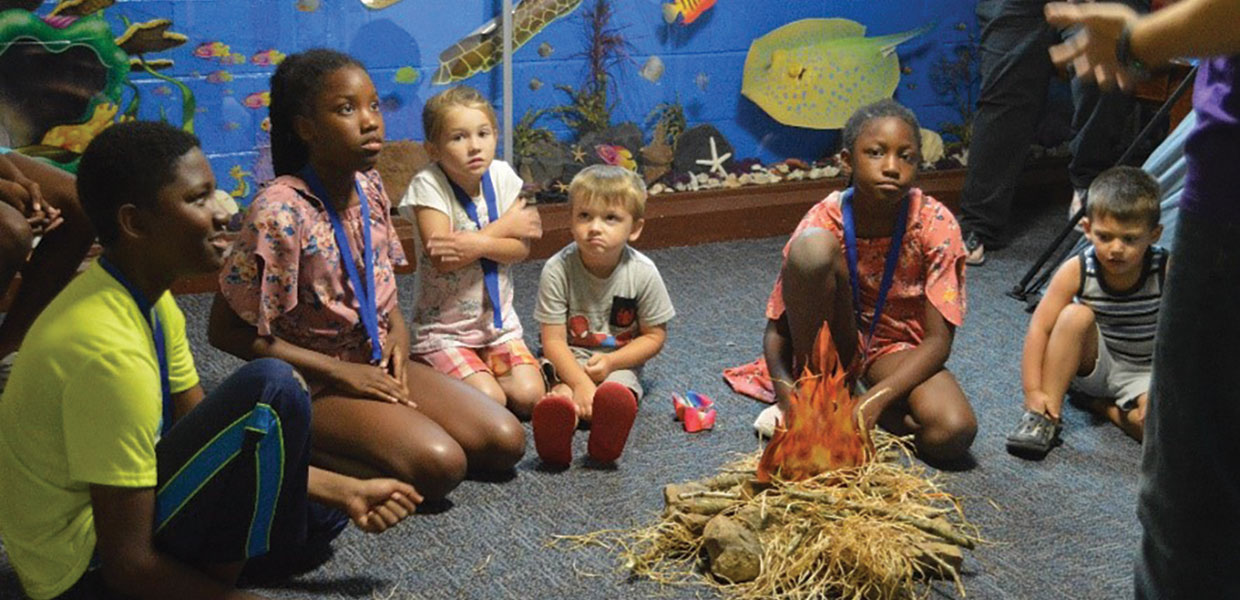 The Vacation Bible School displayed pictures of an African jungle.
The Cross Plains, Tenn., Church sent 14 children who were not Seventh-day Adventists to junior and teen camps during 2019. They all had a great time and asked to go back next year. Those who went to camp were chosen from the Cross Plains community. The members decided this year to step out in faith and sponsor up to 15 children. As a result, six gave their hearts to the Lord, and four are taking Bible lessons.
Water Giveaway
The last weekend of June, the community of Cross Plains has an event called "Trash and Treasures," a community-wide yard sale. Participants move their "treasures" onto their front yard to sell. There are also food booths, fundraisers, and crafts for sale. Cross Plains members gave away 900 bottles of water, and 200 frisbees that said "Jesus Loves Me." They also gave out literature and offered Bible studies to those interested. Fifteen Bibles were given away and several Bible studies were requested.
Vacation Bible School
During the week of July 8-12, 2019, Cross Plains Church held Vacation Bible School, the first in three decades. As many as 32 children attended, with an average of 28. The theme was "Jami Kingdom." Pictures of wild animals adorned the walls of the church's basement, giving the illusion of a jungle. Each day there were songs, lessons, and crafts. The children crafted edible African cookie animals. Fun games were played outside on the church lawn each day.
Kentucky-Tennessee | December 2019