Brent Goodge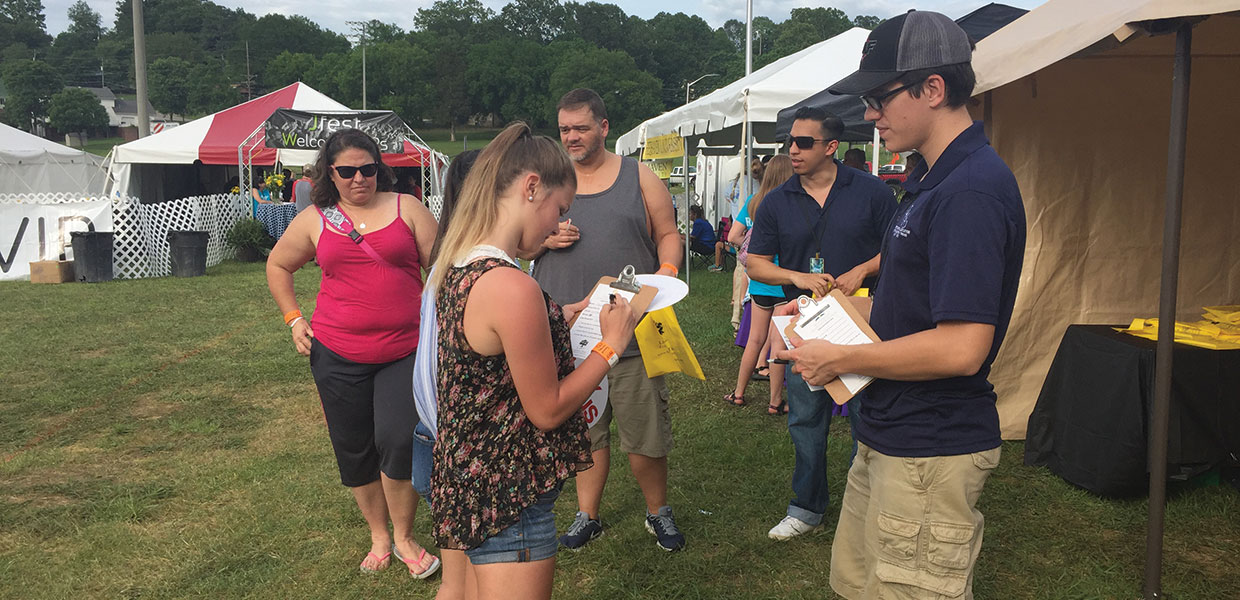 Dalton Church members attended J Fest in Chattanooga for the fourth year. They gave away Adventist materials, including items on Desmond Doss.
Submitted by Brent Goodge
For the fourth year, the Dalton, Ga., Church has hosted a booth at J Fest, Chattanooga, Tenn.'s largest Christian music festival on May 20, 2017. Members are privileged to offer books, Bible study guides, sermon CDs, and other materials to connect the thousands of Christians at J Fest with the Seventh-day Adventist Church.
Booth visitors are encouraged to sign up for a drawing where they are given the option to commit/recommit their lives to Christ, request prayer, Bible studies, and/or information on Christian education.
Nearly 1,700 books were distributed, plus more than 500 Bible study guides, and about 500 sermon CDs. The outreach was helped with advertisements on the J Fest big screen featuring John Bradshaw, It Is Written speaker/director, and Jamie Jorge's Healing Concert Series. The booth also offered a donation of 600 books from the Knoxville, Tenn., Pathfinder club, nearly 700 copies of Hero of Hacksaw Ridge, and more than 500 copies of Steps to Christ.
After helping pass out literature, Learning Tree School principal Twila Brown said, "Praising God for the powerful witness of Desmond Doss's life as he stood tall for God! The Hero of Hacksaw Ridge book brought in so many young people to our booth, and many seeds were planted at J Fest. Joseph Paulson added, "It was good sharing our faith, and my prayer is that they draw closer to Christ."
When the day was complete, 73 people requested Bible studies, and four prize winners requested DVDs of the "Unlocking Prophecy" Daniel and Revelation series by Chester Clark, Dalton Church pastor.
The church prays that God use the results of J Fest 2017 to bring souls to the Kingdom.
Georgia-Cumberland | August 2017