Shane Hochstetler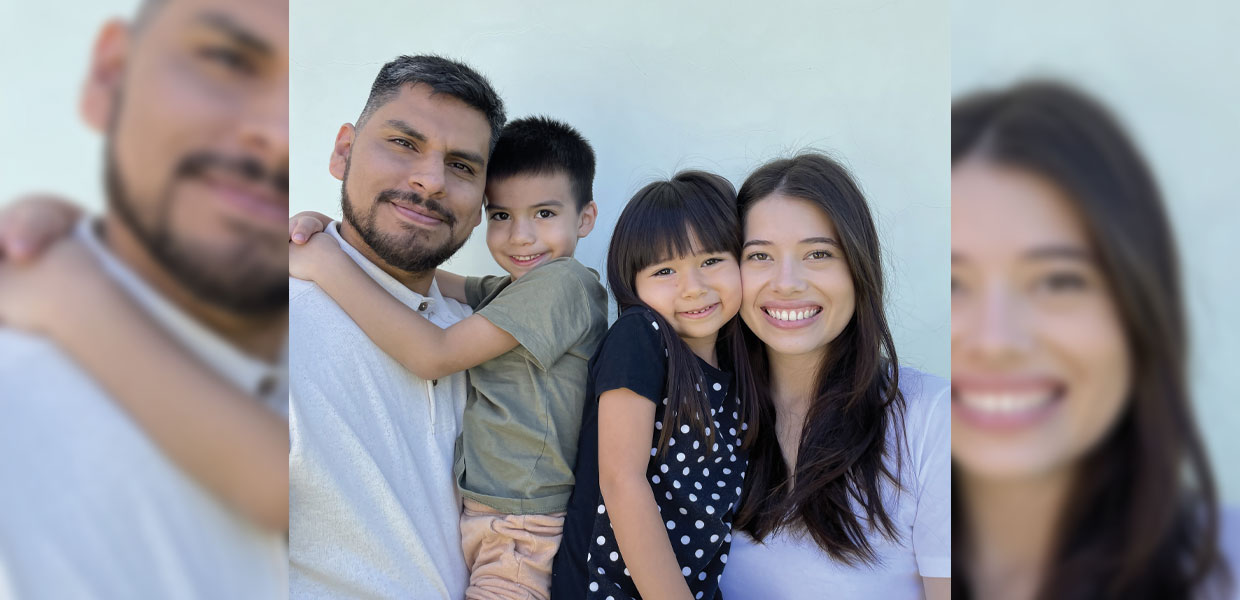 Daniel Claudet stands with his wife, Miriã, and their children, Louis, 6, and Lauren, 4. He joined the Gulf States Conference as of February 2022.
Daniel Claudet, general manager for Hope Channel Southeast Asia, has accepted the call to serve as communication director for the Gulf States Conference, and is planning to start the position in February 2022.
Claudet was born in Peru to a pastoral family. As a result, he learned the value of ministering where you are, and the importance of going where God calls. Following his studies in audiovisual communication in Peru, he accepted the call to work for Hope Channel Brazil in 2003, initially in Rio de Janeiro and later in São Paulo when the ministry shifted operations. He worked as a television producer, video editor, switcher director, and filmmaker during his time there.
In 2010, Claudet accepted the media coordinator position for Hope Channel Middle East in Lebanon, where he served until 2014 when he moved to Serbia to serve as production manager for LIFEConnect, the localized version of Hope Channel for the region. In 2015, he moved back to Peru to serve the local Hope Channel as their television director.
In 2017, Claudet took on a new role of establishing Hope Channel in a new region, southeast Asia. Based in Thailand, this ministry produces content in eight different languages to reach seven separate countries. While the Hope Channel brings consistent outreach results in places where it is implemented, it can take time for the positive reputation to build. "When this ministry started, we were operating with the expectation that we may not see significant results within ten years," says Claudet. However, he counts the experience of planning for long-term ministry as a blessing because immediate results aren't always a reality in this type of work.
Along with his wife, Miriã, and their children, Louis, 6, and Lauren, 4, the Claudet family continues to follow God's calling as the opportunity from the Gulf States presents itself. With an evident passion for media ministry, which benefits both Church members and the unchurched, Claudet is driven by the positive change that is wrought out in the lives of those who utilize these ministry resources. Claudet is also passionate about training and believes that in 2022, Church members have an unprecedented opportunity to become digital evangelists.
Gulf States | February 2022