Shane Hochstetler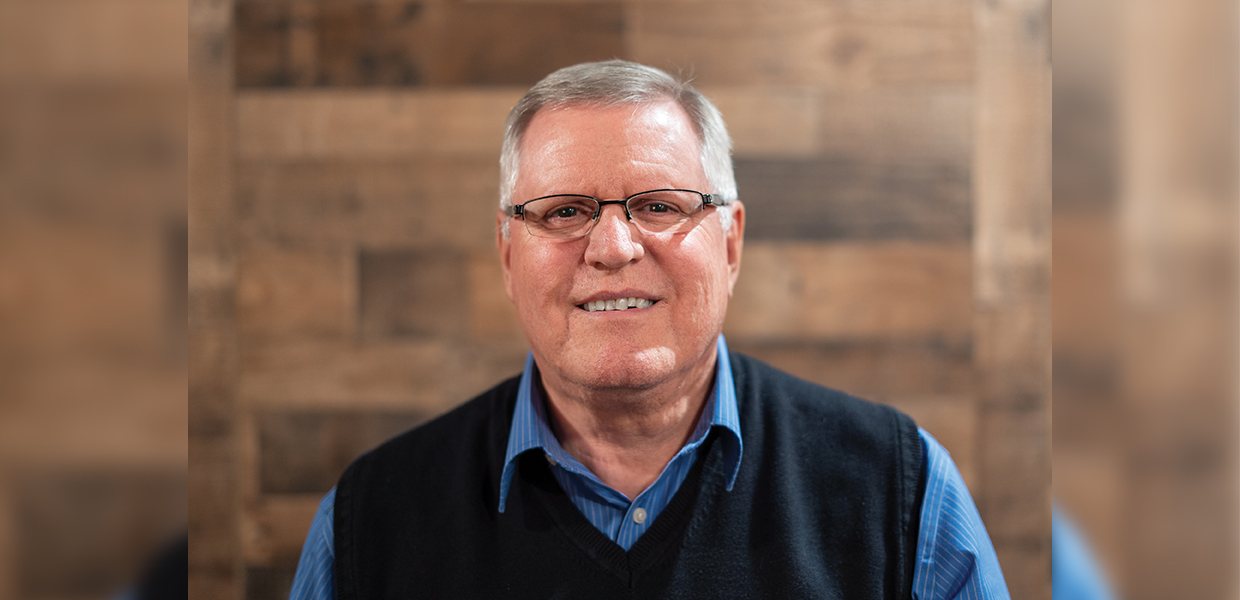 Dave Livermore, Gulf States president, is excited for the potential that churches have in Gulf States.
Shane Hochstetler
Dave Livermore preaches for a pastor's ordination service in Mobile, Ala.
Shane Hochstetler
David Livermore, president of Gulf States Conference, concluded his service on September 1, 2020, during a regularly scheduled executive committee meeting. Livermore announced his plans to retire several months prior, and had served as president for Gulf States since 2015. Before this, he joined the Conference as the executive secretary in 2013. In total, Livermore has served in various ministerial roles for more than 30 years, beginning in 1988 as a pastor for the Wisconsin Conference.
Livermore's journey began while working for the Soo Line Railroad for 16 years. He started his relationship with Jesus near the end of that term. It started when a neighbor offered Livermore's wife, Teresa, in-home Bible studies with her and the children. Eventually, Livermore joined the studies and visited an Adventist church.
When Livermore arrived, he was embraced with a bear hug from the greeter, someone he had never met before. "I never heard a word the preacher preached, because all I was thinking was 'How am I going to get out of here without being hugged by her again,'" says Livermore, "I have never been a huggy type of guy." His experience changed as he was attempting to exit through a side door. As he walked through a narrow hallway, an elderly woman approached him and said, "You're Teresa's husband, Dave? I've been praying for you." Livermore recounts her countenance and voice as being so kind, that it must have been the Lord working through her. She gently took Livermore's hand in hers and said, "Would you come back and join us again?" "I went back the next week because of her," Livermore says.
Livermore faced Sabbath-related work issues with the railroad and had his position changed. During these conflicts, he truly felt that the Holy Spirit was with him as he gave the answers to their questions regarding religious rights. A few years later, an opportunity came up to participate in prison ministries. "I quickly developed a desire to work with people instead of boxcars," says Livermore. Through a connection at the prison, Livermore was encouraged to go to college, which he did, initially to work as a social worker. Still, ultimately he changed gears to pastoral ministries. It was Teresa who suggested that his real desire was for ministry, not social work.
Livermore worked steadfastly and acquired a bachelor's degree from Andrews University in just seven quarters. Livermore then participated in the North American Division Evangelism Institue's (NADEI) practical program in Chicago for six months before taking his first pastoral district in Wisconsin at age 36. "I was driven, I wanted to change the world for Jesus," said Livermore about his pastoral start. "I made a lot of mistakes, but it didn't change my drive and passion."
After two years, Livermore took a call to the Hawaii Conference, where he met success through evangelism and community outreach. He then took a call to the Oregon Conference. At his interview with the Kelso-Longview Church in Kelso, Wash., Livermore was asked how he saw church in the future. "I want to build a church that my kids would be happy to stay in. I don't want to just add on to what you're doing here. I want to be impactful in the community, not just in the church body," responded Livermore. Livermore served the Oregon Conference for 12 years, during which time the Kelso-Longview Church was among the fastest-growing Adventist churches in North America. Livermore gives credit to the success of the church to God. He also credits the volunteers who determined only to do what they could do with excellence. Rather than going through the traditional paces in the order of service, they crafted a worship experience that utilized the spiritual gifts of the leaders and volunteers. "Nobody was sleeping, and nobody was yawning," says Livermore of their church services, "kids were coming in excited for church."
During his time in Oregon, other pastors came to train with Livermore. Neighboring Upper Columbia Conference would send about 10 pastors at a time to work with him for several days, culminating on a Sabbath at the church. Eventually, Upper Columbia called Livermore to discuss a position as director of personal evangelism. Teresa overheard the phone call and told him later, "Boy, that's got your name written all over it." Later, Livermore was informed that the Conference officially offered the position to someone else. However, his wife was unphased: "You're going to get that call." Livermore did get that call the next week when the first candidate turned them down.
Livermore worked in Upper Columbia on a variety of projects, but his favorites were pastoral cluster meetings. These meetings brought several area pastors together to discuss assigned reading, and help support each other through conversation and sharing. Livermore was thriving in this ministry area when he got the call that his name was submitted for the presidency at the Minnesota Conference. Shortly after that, he received a call from Mel Eisele, former president for Gulf States, that Livermore's name was added to a list of 60 people for executive secretary. While Livermore was happy where he was, he recalls praying to the Lord, "Maybe you're not done with me yet."
Eisele called Livermore a few months later to inform him that he was among the top five and was being called for an interview. "I didn't know where Gulf States was, and I didn't know anybody in Gulf States. In fact, I could honestly tell you I'd never heard of it," says Livermore. "I was so fulfilled in Spokane, Wash. I loved the work there. But, I knew I didn't want to live there forever, and I wouldn't retire there. I didn't like the weather," Livermore recounts. "So, I did pray at some point, 'Lord, if it's in your will, I wouldn't mind a warmer climate to retire in.' Little did I know how warm it would be!" said Livermore. The call was extended, and he accepted it in 2013.
When asked what the greatest need in local churches is, Livermore states that "we could get better at relationships with one another; we're so hard on each other, and hard on visitors …. We should treat people at church the same as if we invited them to our home; we clean it up, make it the best we can, anticipate their arrival, and be ready for them …. There is also a lot of good music that isn't played here; even Southern gospel is great, and so little of it is used …. We should read more and get more fresh ideas. I think our message is solid, but we haven't been the best messengers," says Livermore. "I do regret that I didn't do more for our teachers in our schools. I'm sure they feel that I didn't do as much I could have, and I am truly sorry for that. I wish I could have done more for them. They deserve it."
Regarding the future for Gulf States, "We have many churches with incredible potential, I pray they keep dreaming and taking action …. If there is anything I feel like I leave behind, it's the best pastor group I've ever seen. They're gifted, driven, and smart, and I'm excited about their positive impact on our Conference."
Livermore's retirement program aired on August 30, 2020, and can be viewed at gscsda.org/livermore.
Gulf States | September 2020