By SHANE HOCHSTETLER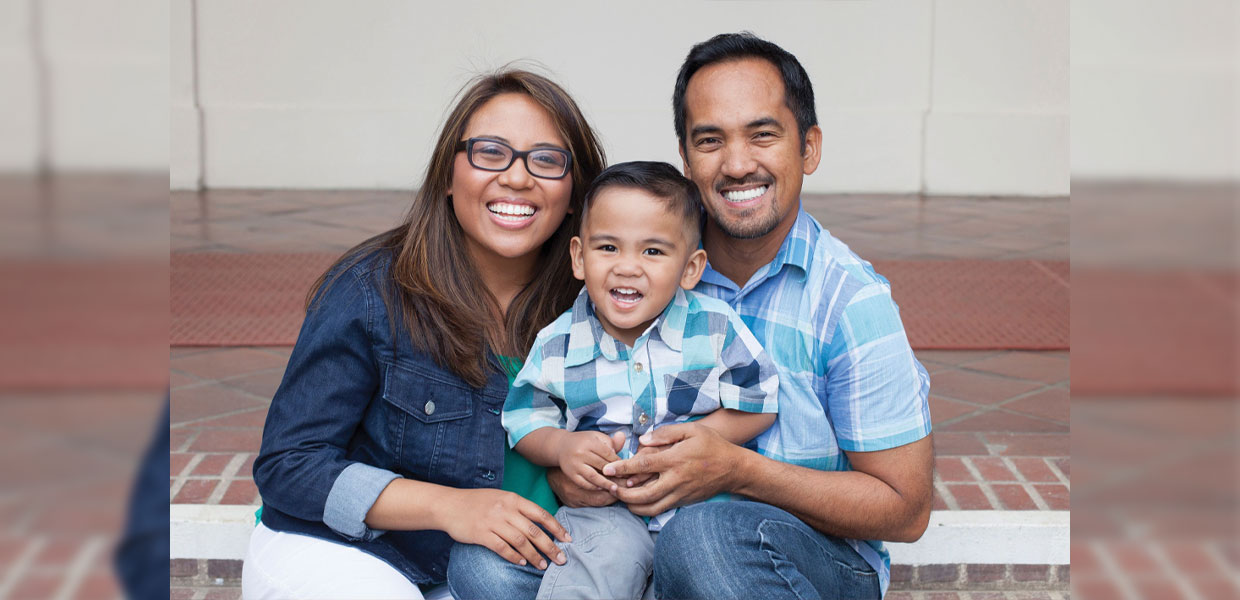 lad Climaco (right), pastor of Decatur and Cullman churches, works with his wife, Pam, on creating new content for their churches. Their son, Nate, will no doubt join their creative team soon.
Decatur and Cullman churches use YouTube to share the videos of members talking about their passions.
Vladimir Climaco started his pastoral ministry in the Decatur and Cullman, Ala., churches on May 1, 2020. Climaco immediately recognized the need to improve both churches' online presence, and set out to update their websites.
Climaco believes that implementing sound design principles and quality promotions will strengthen a church's impact on the community. People can quickly tell if you have spent little time or effort on your website and other public listings like social media. If these areas are ignored, it informs viewers that the church isn't thinking about others, and can ruin its potential impact.
Climaco worked with his wife, Pam, on continual improvements to the church and public relations. In the throes of COVID-19, they devel- oped videos for the churches, and offered live streaming and Zoom meetups when meeting in person was unavailable. Now that some churches have reopened, they wanted to offer something new to encourage members to come back.
The Climacos began working with Daniel Escalante to create a video series called Church @ Home. The series features a different church member each episode, and follows them in their home while sharing about the things they're passionate about. The first episode featured a family who enjoys gardenin and included a short tutorial on canning produce from the garden. The original intent with the series was to create videos of the church members so other members could see their friends again, and encourage them to come back to church. What they discovered is that people wanted to share the video with their friends and family, whether they were church members or not. It was an evangelistic tool in the making.
Vlad Climaco operates the camera and conducts interviews with the church members. This activity, in itself, results in a positive experience as a pastoral visitation would. Climaco also adds a spiritual application and a few Bible verses at the end of each video. Pam Climaco and Escalante, do the video production before the video is posted to YouTube and Facebook. The series has received a lot of positive attention. Viewers appreciate the real stories from genuine people, and other members are signing up to be featured on future episodes. You can view the videos at www.gscsda.org/ decaturyoutube.
Gulf States | November 2020