BY NELSON MERCADO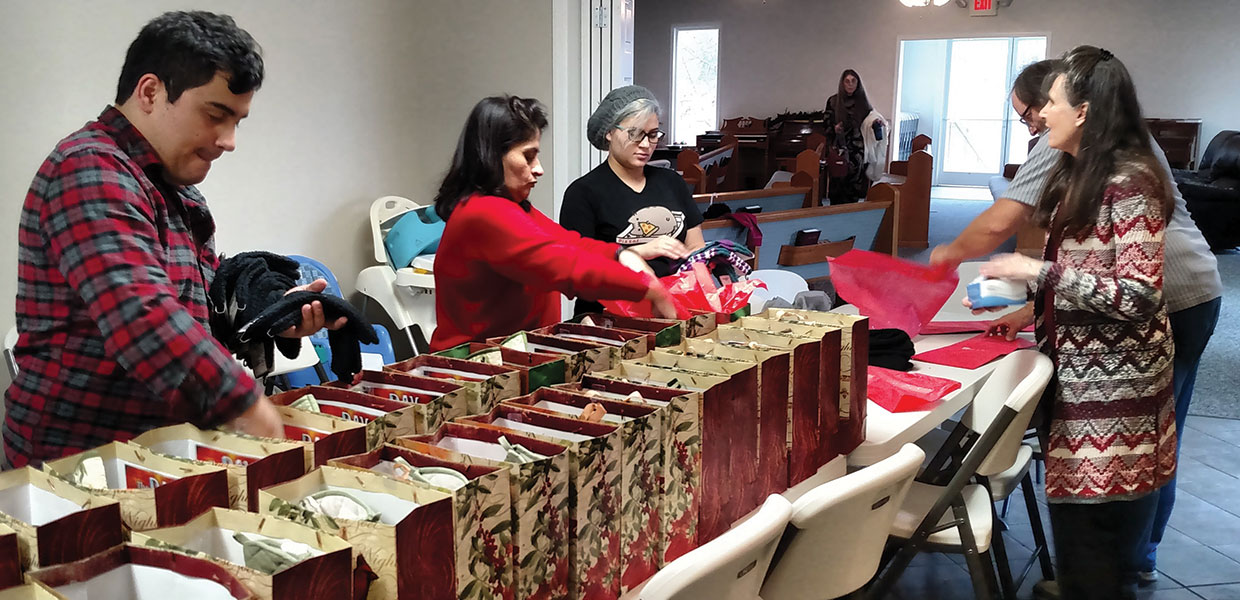 Members assemble Christmas gift bags.
The month of December is usually a busy month at Decherd, Tenn., Church. On December 10, 2016, a joint communion service, with the members of the First Church in Decherd in the South Central Conference, began the Christmas season. Theodore Brown, pastor of First Church, said, "It's always a blessing to work with Pastor Mercado and the Decherd Church." The communion service was followed by an AGAPE Feast.
Decherd Church held its first Christmas concert on Sabbath, December 17; the program included participants from First Church and Tullahoma Church. "It was hard work to get it all together, but it was worth it," said Lucy Mercado, concert organizer and member of Decherd Church.
Thirty Christmas gift bags were filled and given out in the community around Decherd Church on Sabbath, December 24. Included in the gift bags were small, practical household items, as well as food and the magazine The Day of the Lord, published by Amazing Facts. Decherd Church hopes that 2017 will be an even greater year as they look forward to the grand re-opening of their sanctuary. More information to come about the date of that event.
Kentucky-Tennessee | March 2017