Paola MORA ZEPEDA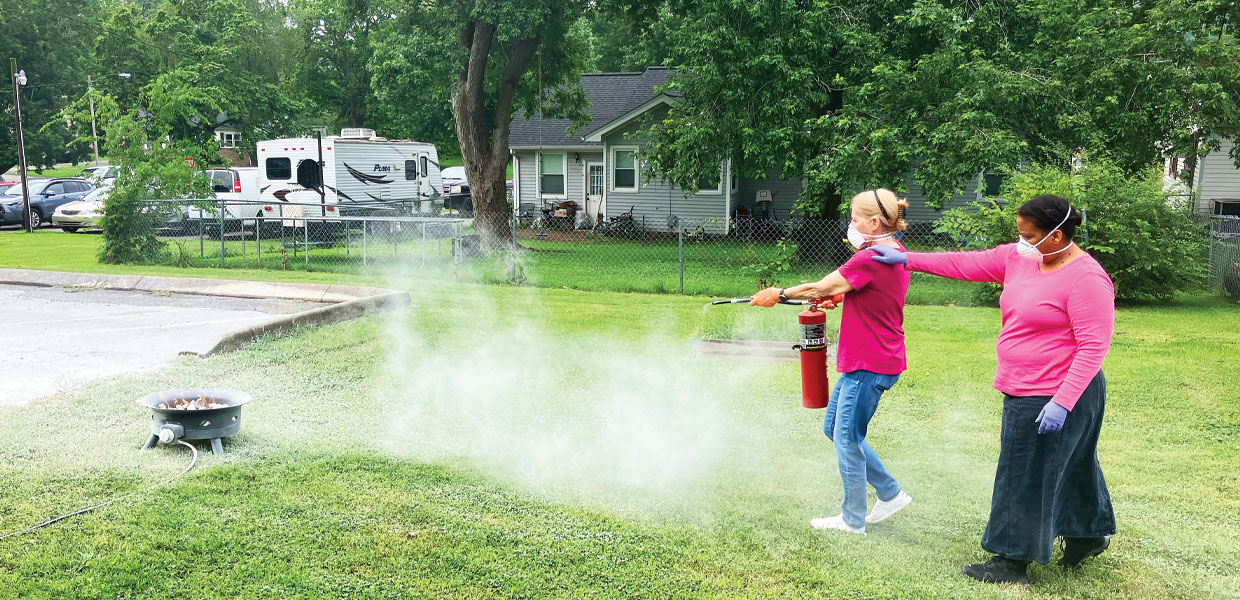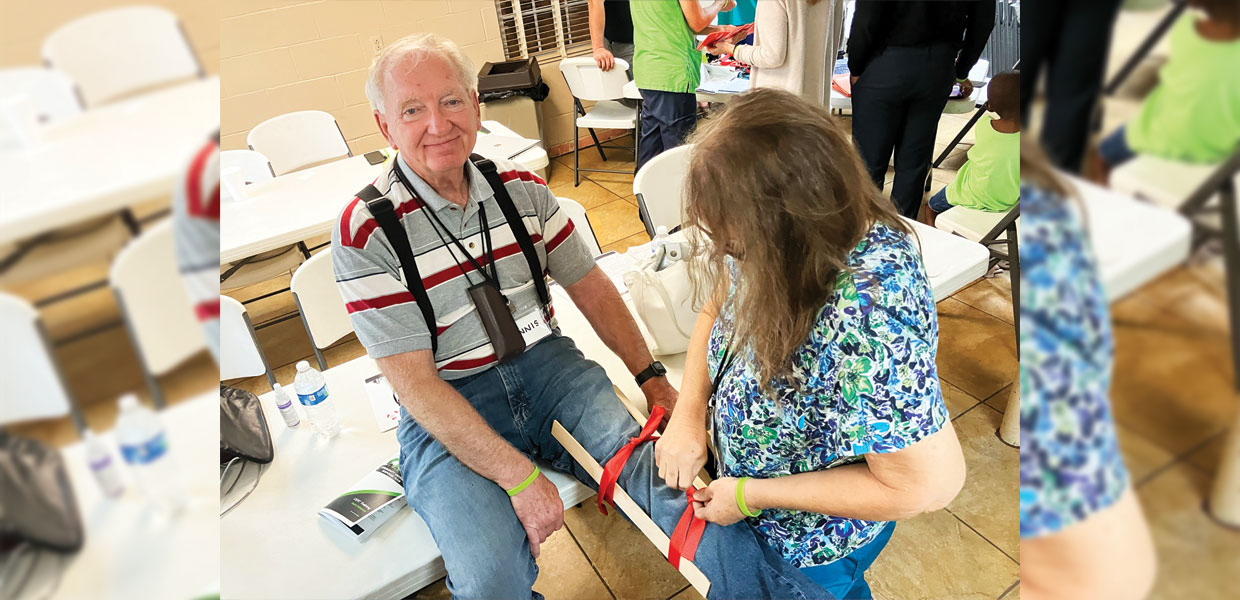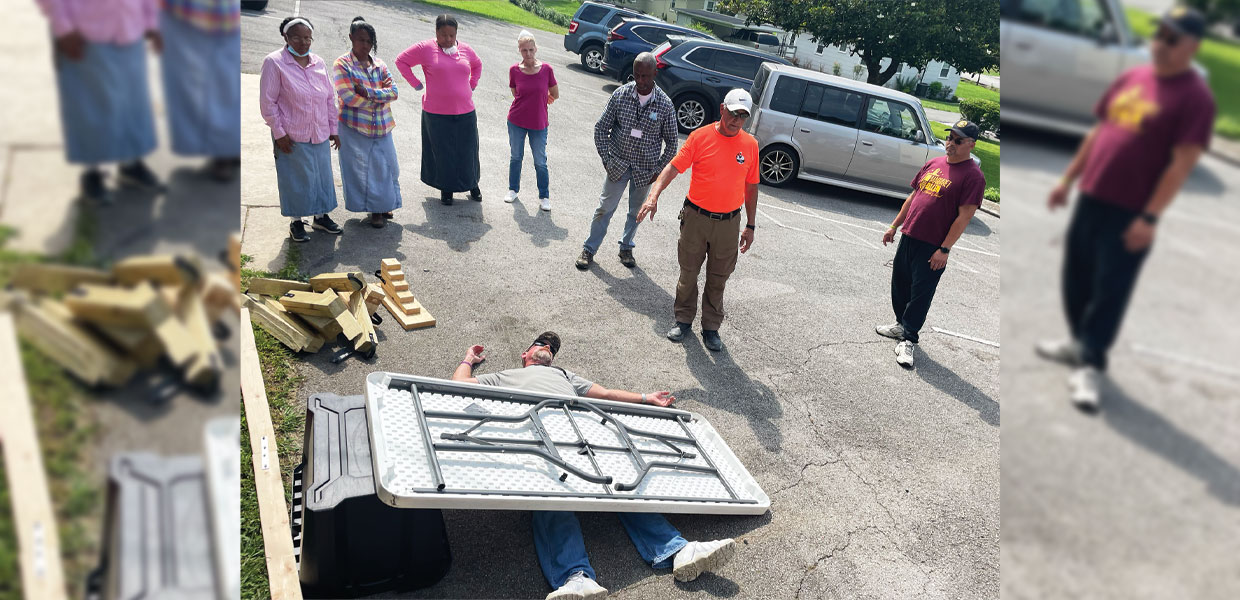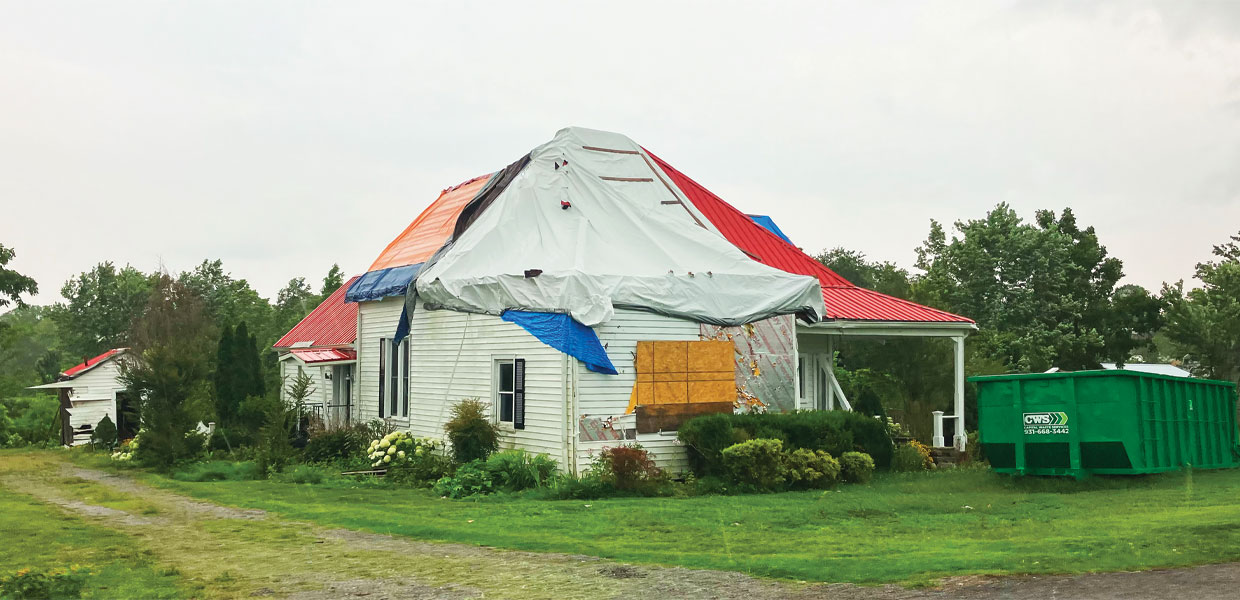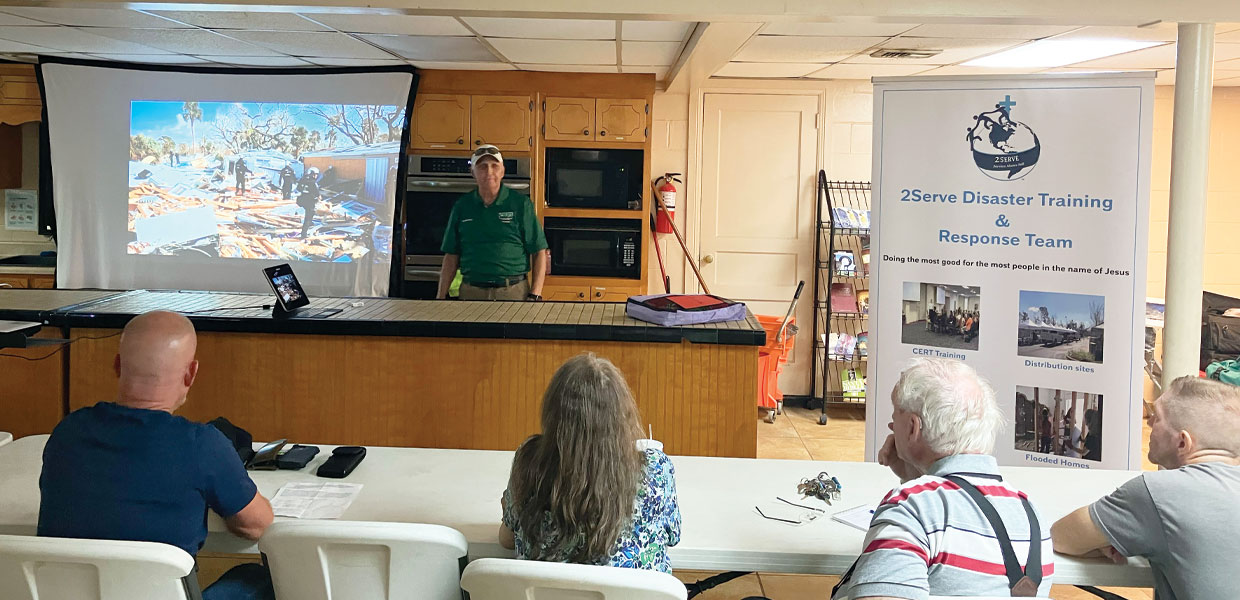 In the aftermath of the tornados that struck Middle Tennessee this past April, members of the Woodbury, Tenn., Church had a heartbreaking realization: they were not adequately equipped or trained to provide the necessary assistance to their devastated neighboring communities. This realization became the driving force behind their decision to create a new ministry for their church, called the Advent CERT and Disaster Services.
Determined to be better prepared for future disasters, Woodbury Church members, with the support of the Kentucky-Tennessee Conference and guidance of the Collegedale-based disaster training team, 2Serve, hosted a Community Emergency Response Team (CERT) seminar from June 28 to July 2. The seminar was attended by members from the Woodbury, Murfreesboro, Tullahoma, Nashville First, and Fayetteville Church. In total, 24 individuals were certified by the Federal Emergency Management Agency (FEMA) as CERT volunteers.
Following the training, the Woodbury Church formed Advent CERT and Disaster Services, a ministry dedicated to supporting communities in times of crisis. The newly established initiative held its inaugural meeting on July 16, 2023, during which they outlined their mission and objectives.
"The motto is to be the hands and feet of Jesus, and do the greatest good for the greatest number of people," said Perry Louden, Woodbury Church elder and CERT manager. "So, as long as we can reach people and help them out when they need it, then we've fulfilled our mission."
The primary focus of the Advent CERT and Disaster Services team is to connect with the community's Emergency Management Services and provide essential assistance during emergencies. Their tasks include aiding with clean-up operations, offering support to victims, facilitating evacuations, and collaborating with official emergency services.
"When the tornado took place [last April], the emergency management team had everything blocked off, and we couldn't even get in there to help," said Louden. "We realized that unless we have trained people that can get in there at the initial disaster, then we would be left on the sidelines."
Additionally, the Advent CERT and Disaster Services also aims to open the doors so that other church members can aid with later initiatives, such as food services and Points of Distribution (PODs).
Mike Hewitt, Kentucky-Tennessee Conference vice president for administration and disaster relief director, says the establishment of the Woodbury Advent CERT and Disaster Services reflects the resilience and love of these local church members to make a positive impact in their community.
"As Christians we can make a difference by helping those who cannot help themselves in their darkest hour," said Hewitt. "People are stunned when we come to their homes, work hard to help them, and ask for nothing in return. The fulfillment that disaster relief provides is incredible, and it blesses us as much as our work blesses those we are helping."
Kentucky-Tennessee | September 2023