BY Josh Dobson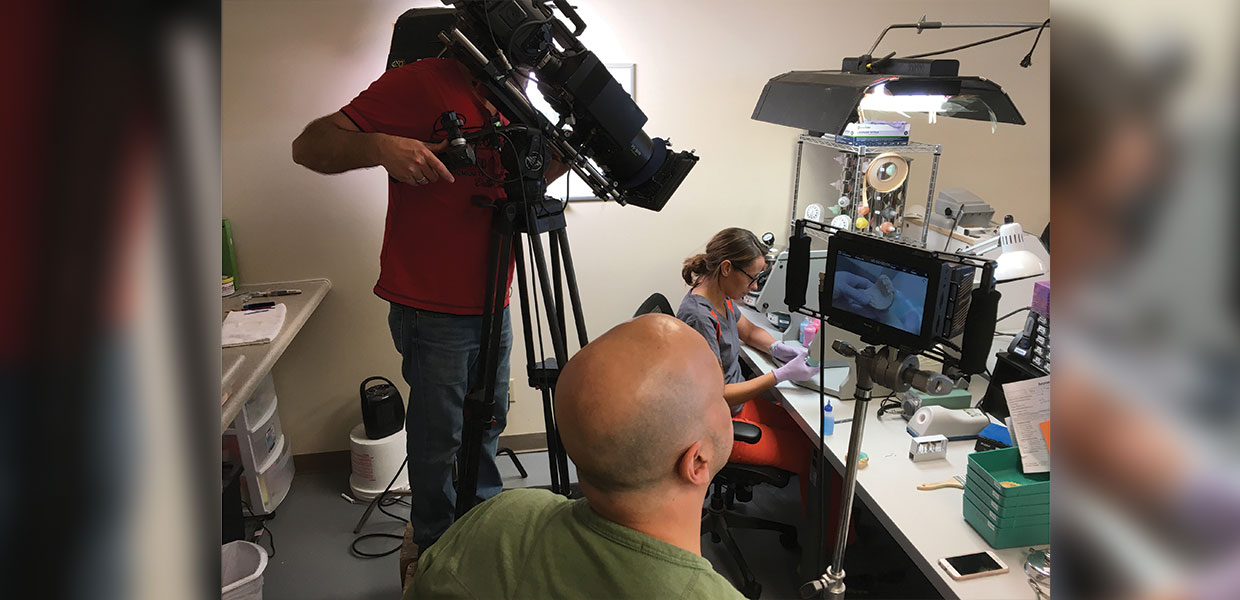 A smalltown business, Dobson Ortho Laboratory in Gainesville, Ga., was greatly blessed for their faithful Sabbath observance and ethical standards recently featured on How It's Made.
Josh Dobson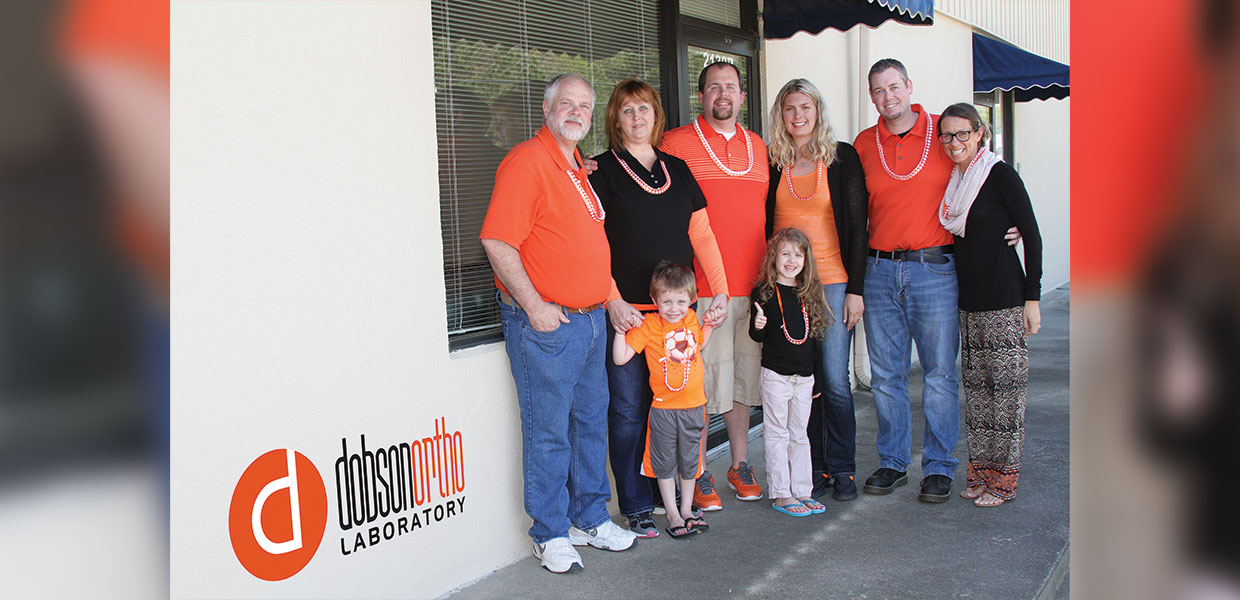 The Dobson family includes John (left), Wendy, James, Michelle, Josh, Connie, Jeremiah (front), and Emma.
Submitted by: Josh Dobson
A small start-up orthodontic laboratory in Gainesville, Ga., represented their industry via the "Orthodontic Retainer" segment on the How It's Made TV show on the Science Channel on February 14, 2019 at 10:30 p.m.
Dobson Ortho Laboratory may be the only Adventist-run commercial orthodontic laboratory in the country. Its business practices also observe Sabbath-keeping. In an industry where Saturday work is almost mandatory, Dobson's doors remain locked. In a time where 3D printing technology allows work to be done by a machine after hours on Friday, Dobson's 3D printers are off. In a world where a workforce is working frantically to invoice and ship finished appliances to customers, the lab's employees have already left for the day. These are non-negotiable terms. The owners are Seventh-day Adventists.
In May 2016, just a month after their first day of business, Dobson Ortho took a risk and invested in a booth at the American Association of Orthodontists (AAO) Annual Session in Orlando, Fla. This is the largest trade show in the orthodontic industry and runs for four days … starting on Saturday. The rules clearly state exhibitors must occupy their booth on all days of the show. This was a problem, but also not an option. After contacting the AAO directly, they allowed Dobson Ortho to be absent on Sabbath due to their religious beliefs. Past history showed that the highest attendance for the show was Saturday.
Everyone said they were crazy. On that first Saturday the lab appeared at the AAO, they posted a sign, "Due to religious beliefs we will not be showing on Saturday … we look forward to seeing you on Sunday!" It was surely a big risk, but the family thought it would be better to be a good witness than to market on the Sabbath, and this has always been their policy. In fact, the lab has now shown at three of the AAO Annual Sessions, and their biggest day is usually Monday, a day that is traditionally slow for the other exhibitors. God has proven to be faithful.
Honesty is also a core value of the company. Shortly after opening, the lab wanted to create a video like How It's Made, to demonstrate what they make and how they do it. It was easy to find the show's theme song and logos online, but would it be ethical to just use it? They were a small company and off the radar. Two of the Dobsons attended a communications training session at the Georgia-Cumberland Conference office centered on copyright and trademark law, and knew the answer was no. They contacted the How It's Made office and asked for permission. The answer was no.
However, the producers were intrigued by what Dobson did, and both parties agreed to allow the show to film the Dobson process, to be produced into a segment on How It's Made. The segment was filmed in December 2017 and aired in both the United States and the United Kingdom in February 2019. The honesty and integrity of Dobson Ortho Laboratory allowed for this rare opportunity. Their Christ-like values led to showcasing their God-given talent worldwide.
Watch their show on How It's Made, Season 23, Episode 16 on iTunes, Google Play, and Amazon. Read the behind-the-scenes story at howitsmadelab.com.
Georgia-Cumberland | April 2019