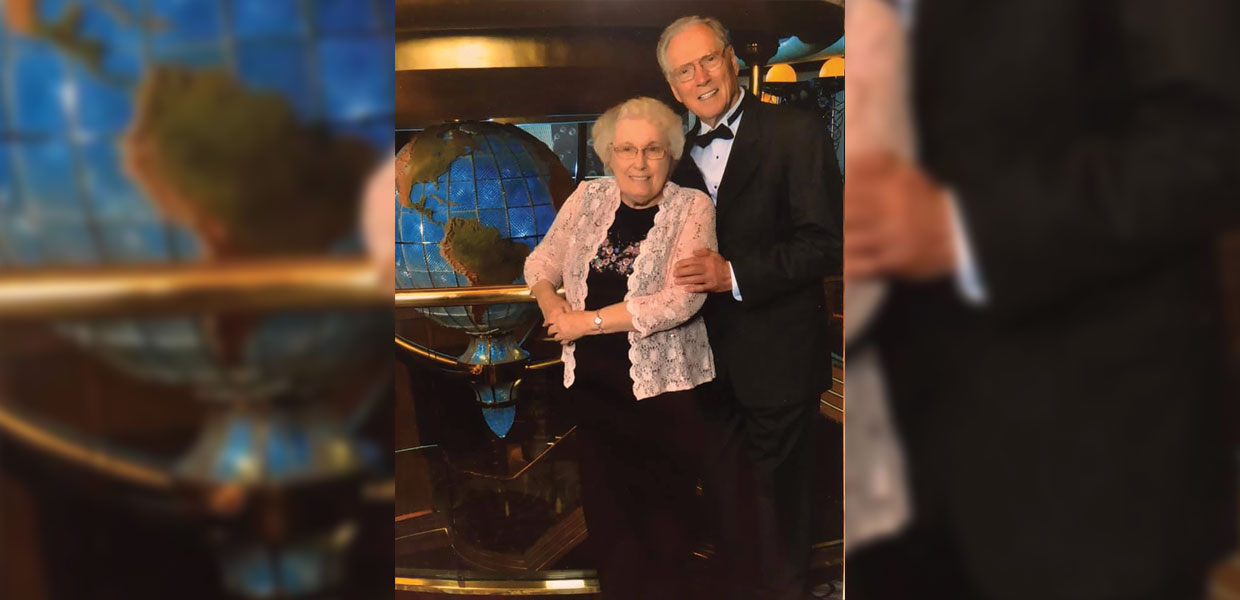 Dolly and Don Fillman

Dolly Darbo and Don Fillman met at a Fourth of July picnic on the campus of Southern Missionary College (SMC) in 1949, in Collegedale, Tenn. He was 20 and she was 17. She had just finished her junior year at Collegedale Academy, and he had a year of college behind him.
The two were married 11 months later in the Chapel of Lynn Wood Hall on the campus of SMC, now Southern Adventist University.
Dolly Fillman later graduated with an elementary education degree from SMC, and Don Fillman received his doctor of dental surgery degree from the University of Tennessee, practicing many years in Ringgold, Ga.
They raised six children, and now have 25 great-grandchildren. They feel blessed to have lived in Collegedale, making a temporary home for many students and others for various lengths of time.
The Fillmans like to serve the Lord in the Collegedale Church, and SMC, or Southern Matrimonial College as it is was jokingly referred to, worked out well for them.
Georgia–Cumberland | December 2020