By Dot Bostian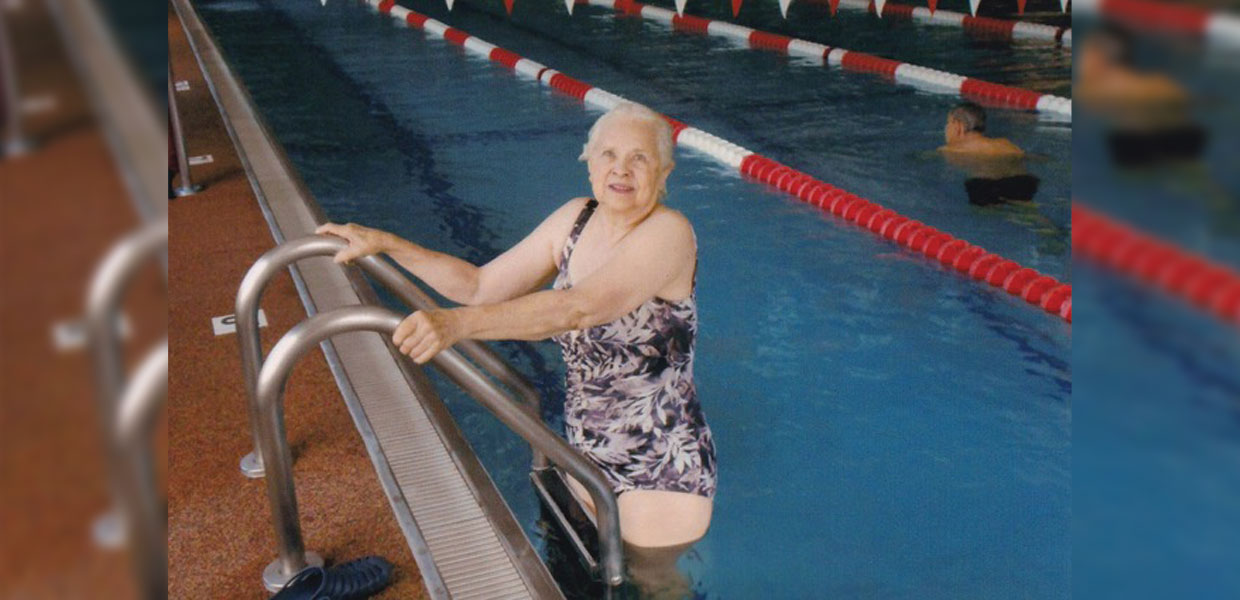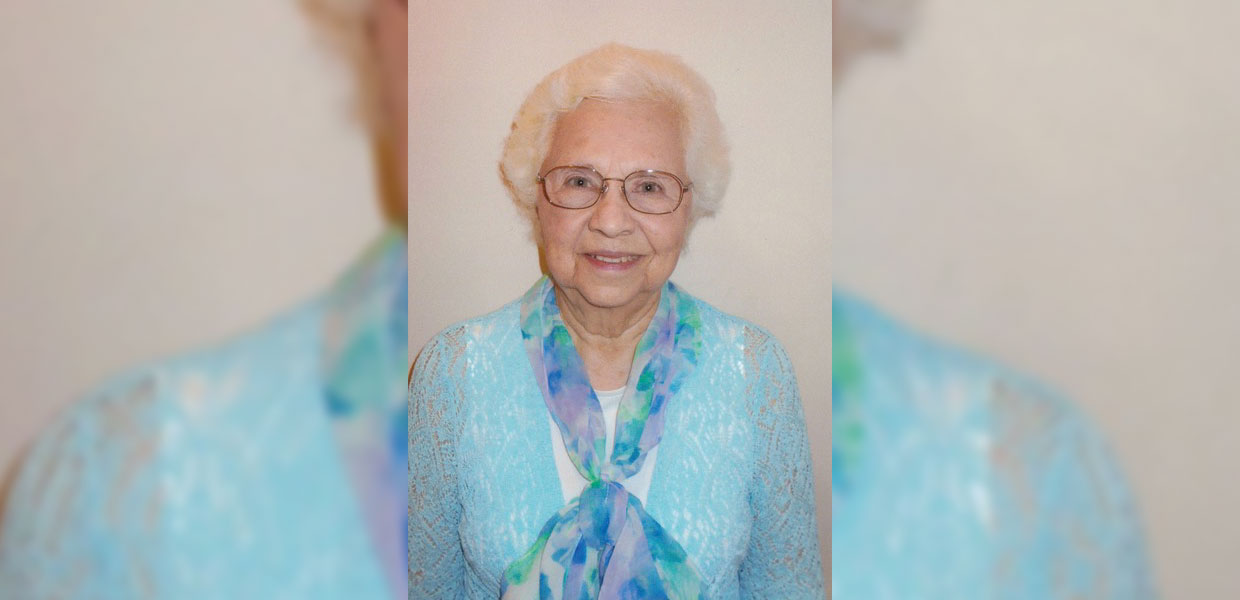 Dot Bostian believes in an awesome God, a God Who wants to be involved in every aspect of her life. When she set a goal to swim 1,000 miles, she knew He would be with her every stroke of the way.
While pastoring at Kettering Memorial Church in Dayton, Ohio, her husband, Don, had a medical issue that caused them to improve their lifestyle and exercise program by walking two or more miles most days of the week. This change put them on a pathway to better health, and years later, when they retired to New Market, Va., they continued to walk several miles most days of the week. It was at that time that Bostian was able to add swimming to her exercise program with a one-mile swim three or four times a week.
ln 2010, the couple retired to a villa at Fletcher Park Inn (FPI) in Hendersonville, N.C. One factor in this choice was the swimming pool at Lelia Patterson Center (LPC) and its fitness center for her husband. Bostian decided that she would swim 100 miles each year. It was a challenging goal, but with extra swims the next year, she kept on track. In 2019, the yearly challenge was on shaky ground. Her husband was diagnosed with colon cancer. Although his surgery was successful, the chemo treatment did not go well, and left him with many side effects and a weakened body. They both had the sense that Jesus was walking with them every step of the way, and that without these issues, they would have missed something in their spiritual walk with Christ.
During this time, Bastian needed to give her husband a lot of care, which interfered with her swimming. Then LPC closed the pool from February 13, 2020, to the end of March to put in a new ceiling. Even so, by February 13, she had finished 65 miles and felt that it would be easy to finish the last 35 miles from April to August 7. Then along came the coronavirus, and the pool was closed until June 1.
"Thirty-five miles of swimming over the next 68 days would be a real tough feat for me," said Bastian. She persevered, and by July 17, she had completed 25 miles and felt certain she would be able to complete her 100-mile swim for the year — making 1,000 miles since moving to FPI. Her goal was in sight!
Then, the next day, 10 years to the day since coming to North Carolina, she came down with the coronavirus. Three days later Don Bastian was diagnosed as well. While they didn't have any serious symptoms, Bastian was quarantined, and losing her chance to make her swimming goal. Then, with 10 miles to go, she realized something: God had given her 11 days after her quarantine to complete her last 10 miles — with a Sabbath day's rest in between! She appreciated God's sense of humor.
"As I began a mile swim every day," said Bastian, "I told God that He would have to push me up and down each lap that I swam." By the grace of God, she finished her 1,000th mile on her 85th birthday on August 7. "All I could say," Bastian shared, "is that I believe in an amazing God that takes joy in seeing all our dreams and desires come to fruition."
Carolina | December 2020